Editor's note: Hope the forgotten virtue?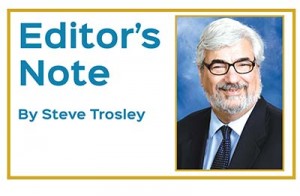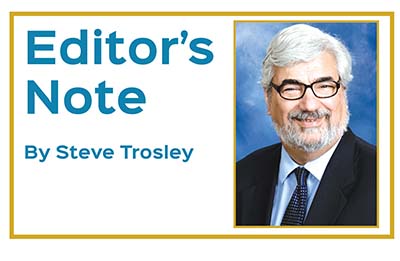 Hope has long gathered dust in my closet of virtues.
Always quick to correct the grammatical misuse of the adverb, "hopefully," I was just as quick to label "whimp" when hope was used in any reference. Faith – that takes courage; love – that takes strength. But hope?
In mid-June, I watched a bit of the major league baseball draft on television. The young men whose talents and hard work got them selected for a chance at future baseball stardom were full of joy – even the one selected by Cincinnati. It exploded from their every pore.
Archbishop Dennis Schnurr's vocation prayer acknowledges that God created us each for a specific purpose. Those young men were full of joy because at least for now, they have a tangible hope of fulfilling that specific purpose. Playing baseball may not be it in total. But in their efforts and exertions, that purpose could be manifest in something involving an inspirational example for others, or charity in the form of giving treasure, time or talent.
And I realized watching them, that is what hope is all about – fulfilling that specific purpose here on Earth so that we can achieve our life beyond in God's kingdom. As Catholics, we understand we cannot reach that goal without the help of the Holy Spirit.
The Catechism No.1818 tells us that the virtue of hope, "responds to the aspiration to happiness which God has placed in the heart of every man; it takes up the hopes that inspire men's activities and purifies them so as to order them to the Kingdom of heaven; it keeps man from discouragement; it sustains him during times of abandonment; it opens up his heart in expectation of eternal beatitude. Buoyed up by hope, he is preserved from selfishness and led to the happiness that flows from charity."
As a senior citizen living in a secular culture that increasing sees life as a depreciable commodity, ready for disposal as soon as it becomes inconvenient, hope is a difficult thing to come by. Young men and women have dreams to give them hope and with right guidance, make their contribution not only to their salvation, but to the salvation of others.
The aged too have dreams. So do the poor and the vulnerable. What they fear is that ticking clock – not having time.
Dreams fuel our hopes. We have dreams for our families, friends, nation and for our own personal futures. Dreams are easy to follow when time is a distant specter.
But without hope of living those dreams and without hope of the better life beyond, it's no wonder so many elderly Americans are taking anti-depressants. And so many poor resort to heroin, alcohol and all the other mind-numbing substances on the market today. The hopeless languish, wallowing in self-pity and despair and that's a terrible waste of human potential.
I usually do not watch the major league draft. When Yogi Berra's wife when she asked how he wanted his funeral arranged, he said: "Surprise me." I'm like that. I enjoy the surprise of an unheralded or unfamiliar newcomer to spring training. But I did watch on this recent evening and I was rewarded with an important lesson, one my wife has been repeating whenever I grouse about approaching retirement. Quitting and giving up is not in God's image-and-likeness repertoire.
I'm grateful that I flicked on the TV when I did and that my wife makes fun of me when I give in to an ache or when that clock seems to tick a little louder
And if you're a relatively young person or a comfortably affluent person reading this saying, that's not for me: Don't blink. Trust me, Friend. Don't blink.
---
Scripture Connection: ROM 5: 1-5: Therefore, since we have been justified by faith, we have peace with God through our Lord Jesus Christ, through whom we have gained access [by faith] to this grace in which we stand, and we boast in hope of the glory of God. Not only that, but we even boast of our afflictions, knowing that affliction produces endurance, and endurance, proven character, and proven character, hope, and hope does not disappoint, because the love of God has been poured out into our hearts through the holy Spirit that has been given to us.