Editor's Note: Effort needed to truly know people around us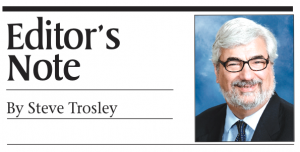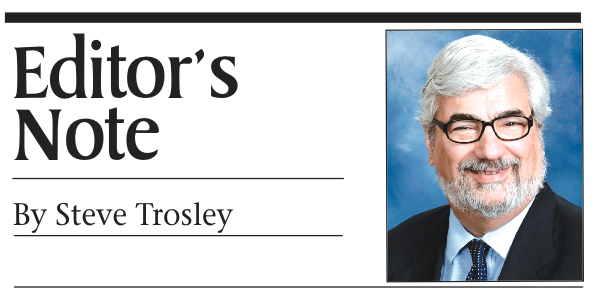 The resurrection of Jesus Christ should be very much on our minds as Easter passes and we give thanks for our hope of our own resurrection.
Death, however, comes before resurrection.
The tragic passing at age 17 of Purcell-Marian student Kelsie Crow on Holy Saturday when a stray bullet found her as she left a party, should give us all pause. The well-chronicled passing from a rare cancer of Lauren Hill at age 19 reminded us of how St. John Paul-like dignity in the face of death can inspire.
Both of these young women displayed a degree of character too uncommon in today's secular world. The thought occurs: We would all be enriched had we had the opportunity to know each of them.
Recently, a classmate went to work on a Monday morning, had some back pains and was dead before the sun rose again on Tuesday. We spend most of our childhood together back when the "Stand By Me" movie plot was the way of life for most pre-teen boys. Since high school graduation, I had only spoken with him a couple of times as we each went our separate ways. When he died and I read his obituary, I thought, "I should have gotten to know him better."
Thoughts rarely travel alone. I instantly recalled saying the same thing when my father died and later when my brother died — and many other relatives and acquaintances since. It's too easy these days to let the many distractions around us keep us from truly knowing and appreciating the people around us.
Former Indianapolis Star Editor Frank Caperton held that a community was enriched by each of its members' lives. He said that was why communities should celebrate accomplishments and contributions of their members and why they should mourn those who fall by the wayside or who pass away. He was talking in the context of a newspaper's role in those celebrations and grievings, but the lesson applies.
Kelsie Crow and Lauren Hill enriched their respective communities. We have celebrated their lives in many ways. And now we must grieve with their families and in Kelsie's case, we must also grieve for the people who surrendered to their passions and fired the fatal shots.
Our best contribution is to make an effort to know our relatives, friends and neighbors and celebrate their lives, even if obscure, in our communities, large and small. Each is a reflection of our Maker, who knew each of us before we were born as He told Jeremiah, 1:5, "Before I formed thee in the womb of thy mother, I knew thee: and before thou came forth from the womb, I sanctified thee and made thee a prophet unto the nations."
If God takes the time to know each of us that well, shouldn't we make a similar effort?
______________________
I shared a story with you in March about Franciscan Father Ben Owusu, a Holy Land pilgrimage guide from Ghana who has taken among his causes the medical education of a student from his native village, Rebecca Ntow Appiah.
Family circumstances have made it impossible to continue to finance Rebecca's education at Wenzhou Medical University in China, so Father Owusu is looking for help. After you read about her plight in March, some of our readers sent funds to Father Owusu. That has helped for the time being, but Rebecca has two years to go and needs $5,000 a year to complete her education so she can return to her village as a doctor.
Father Owusu can be reached at P.O. Box 588, Jerusalem, Israel or via email at [email protected].
Trosley is editor and general manager of The Catholic Telegraph.
This Editor's Note column originally appeared in the May 2015 print edition of The Catholic Telegraph.