Faithful Citizen Alert: Event at Good Shepherd Parish Monday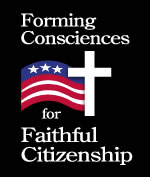 The Archdiocese of Cincinnati and The Community of the Good Shepherd in Montgomery are sponsoring a special evening titled "A Teachable Moment – Faithful Citizenship and Pope Francis: Integrating Faith and Politics" with national speaker John Carr, 7 to 8:30 p.m. Monday, Oct. 17, at Good Shepherd. Carr is the director of the Initiative on Catholic Social Thought and Public Life at Georgetown University.
For more than two decades, he was director of the U.S. Catholic Bishops Department of Justice, Peace and Human Development. Come gain insight into your responsibility as a Catholic at the intersection of faith and public life. All are welcome. There is no fee and no registration necessary. Questions and light refreshments will follow the talk. For more information, or for directions, visit www.good-shepherd.org.
Google Map: https://goo.gl/maps/uXx7eYBpHsw