Felony Penalties for Assisted Suicide in Ohio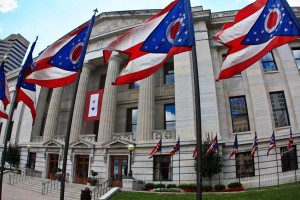 December 23, 2016 (Cincinnati, OH): During the slate of legislative activity the past few weeks during lame duck session, the Ohio House and Senate added class 3 felony penalties to existing sanctions against assisted suicide in Ohio, signed into law by Governor Kasich.
These human life protections were in response to Ohio's pro-life coalition's* concerns, which had become aware of the pro-euthanasia group, so-called Compassion and Choices, targeting Ohio to try to legalize this deadly practice.
For this effort, initiated by Right to Life of Greater Cincinnati and Cleveland Right to Life plus legislative consultant Barry Sheets, the leading coalition also included Greater Toledo Right to Life, Dayton Right to Life, Northeast Ohio Right to Life, and Ohio ProLife Action, plus associated groups*–all which also worked successfully to stop passage of SB 165, Medical Orders for Life Sustaining Treatment and its questionable use for terminally ill patients.
"Thank you to Senate President Faber and Senator Bill Seitz who recognized the need for criminal penalties for assisted suicide in Ohio and worked proactively to ensure them in law," said Paula Westwood, Executive Director, Right to Life of Greater Cincinnati, on behalf of the Ohio pro-life coalition. "Such protections against assisted death ensure that Ohio is a state of hope rather than despair for vulnerable human beings."
Those in other states seeking information on the process to ward off assisted suicide in Ohio, which included grassroots training and communication with national and international anti-euthanasia leaders, may contact Barry Sheets, (614) 989-5293.
*Coalition Opposing Ohio S.B. 165, MOLST and Physician Assisted Suicide (alphabetical order):
Advocates for the Family
Citizens for Community Values
Clermont County Right to Life
Cleveland Lawyers for Life
Cleveland Lutherans for Life
Cleveland Prays for Life
Cleveland Right to Life
Fostoria/Bascom Area Pro-Life
Fostoria Teens for Life
Geauga County Right to Life
Geauga County Tea Party
Greater Toledo Right to Life
H.E.L.P. Pro-Life Apostolate
Hancock County Right to Life
Henry County Right to Life
Hospice Patients Alliance
Institute for Principled Policy
International Right to Life Federation
Lake County Right to Life
LifeLink
Life Issues Institute
Lima & Allen County Right to Life
National Black ProLife Coalition
National Lawyers Association
Northeast Ohio Values Voters
Ohio Christian Alliance
Ohio Pro-Life Action
Personhood Alliance
Putnam County Right to Life
Right to Life of Greater Cincinnati
Right to Life of Northeast Ohio
Terri Schiavo Life & Hope Foundation
Tiffin Right to Life
Warren County Right to Life
What's Right/What's Left Ministries