Fr. Endres – A Question of Faith – January 2017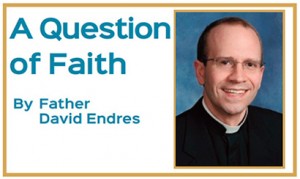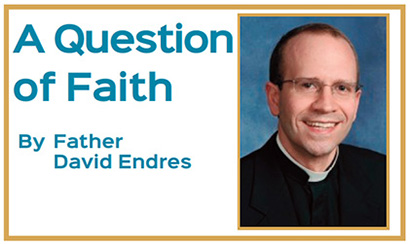 Q: I have heard that the number of seminarians is increasing locally and more of them are recent college graduates. Why do you think there are fewer second-career vocations and more young men applying to seminary?
A: Yes, there has been an increase in seminary enrollments locally and nationally and the average age of those entering seminary is lower than in the past.
It is estimated that among Americans as many as 350,000 never married men and 250,000 never married women have seriously considered a religious vocation. And members of the millennial generation (born after 1982) are more likely to consider a vocation than the generation they are behind (Generation X, born between 1965 and 1982). Studies have shown that young men most often first consider a priestly vocation in high school (about 50% of those who seriously consider). About a quarter considered a vocation first before becoming a teenager and another 20 percent who seriously consider priesthood do so first in college.
In the past, young men could enter the seminary as young as 14 or 16 years old. If they persevered, they were called "lifers." Today, men can first enter seminary as college students (around age 18) or as graduate students (around age 22 or older). Nationally, the percentage of seminarians in their twenties is now over fifty percent, more than a 10 percent increase in the last 10 years. The number age 40 or over has declined to 13 percent from a high point of 21 percent in 2005. The average age of archdiocesan seminarians studying for the priesthood at Mount St. Mary's is 27 years old.
Throughout the country, the number of men studying for the diocesan priesthood in graduate-level seminaries such as Mount St. Mary's/The Athenaeum of Ohio is around 2,800. Before the recent increases in seminarians during the last five years, one would have to go back to 1980 to find a similar number of men studying for priesthood.
Locally, the increase in vocations has accompanied the prayer for vocations that Archbishop Dennis M. Schnurr first introduced in 2011. Begging the Lord, the "harvest master," has resulted in more laborers for the vineyard. Since beginning the diocese-wide prayer effort, the number of seminarians for the archdiocese has increased from 33 to 51.
Why is this generation answering the call more readily than some prior generations? It is difficult to know. There does seem to be a yearning among young people for a life that makes a difference, for heroism in the midst of mediocrity, for order in the face of chaos. Men often first consider a religious vocation because of the witness of the priests that they know, but the influence of parents, catechists, and youth ministers has been noted. Some of the young men beginning seminary have been involved in a year of service after college, including evangelization efforts such as becoming a campus missionary with the Fellowship of Catholic University Students (FOCUS) or as a NET Ministries missionary.
The reason why some men are called and others are not, of course, remains a mystery known only to God. In this time in the church's history when we are experiencing a shortage of priests, it is clear that God continues to call. In recent years, more younger men have shown a willingness to answer the promptings of God to discern a call. We are grateful for their "yes" and continue to pray that the "Lord of the harvest" will call more men to consider the priesthood.
(Data for this response was drawn from the reports of the Center for Applied Research in the Apostolate at Georgetown University).