Full-length video of ordination provided by The Catholic Telegraph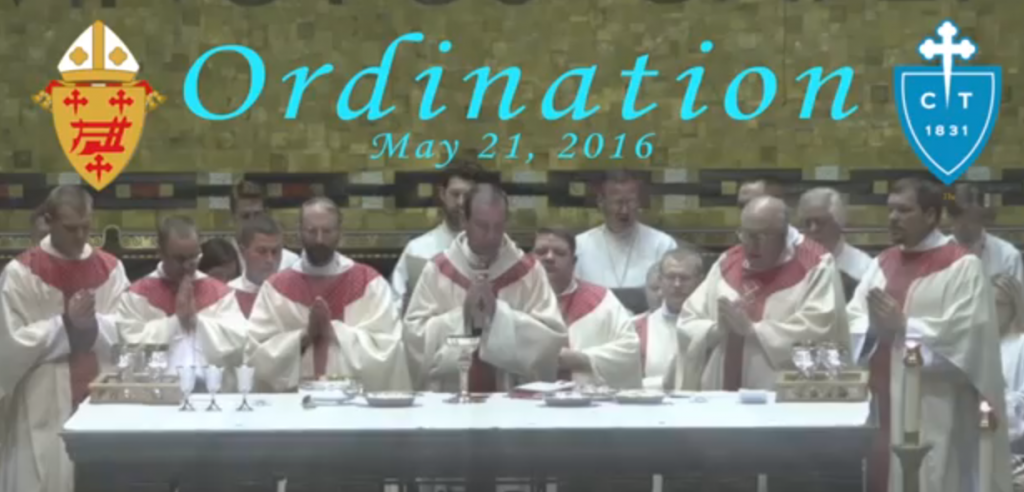 The ordination of seven men as priests for the Archdiocese of Cincinnati on May 21 has been preserved in video, courtesy of The Catholic Telegraph.
A two-minute trailer version and a full-length video are embedded below.
The Catholic Telegraph contracted Mark Bowen Media to record the event from start to finish. The production involved a two-person team with six cameras. The videographers were Tom Uhlman and Steve Maslowski.
For a photo gallery and story on the 2016 ordinations, CLICK HERE.
Ordination 2016 Trailer
Ordination 2016 Full-Length Feature