God's Graces are for Everyone: Catholic Identity at Corryville Catholic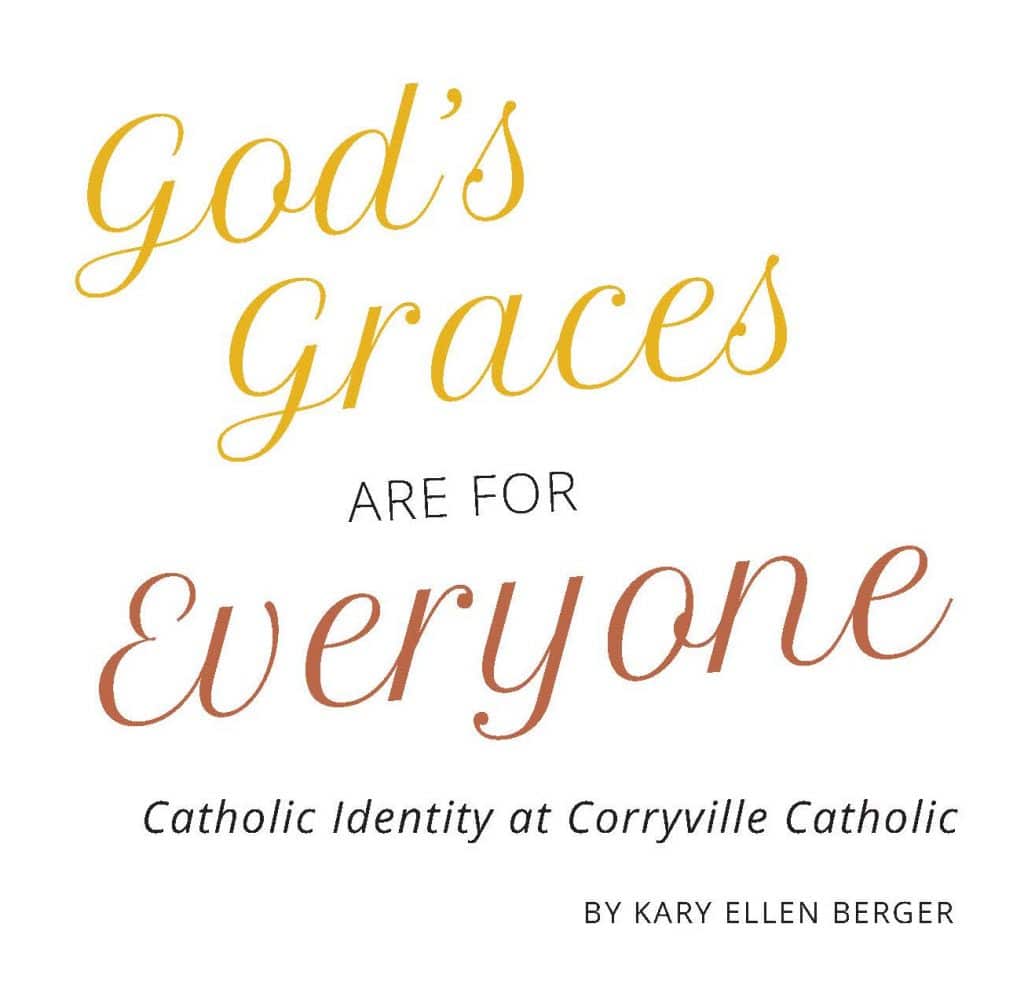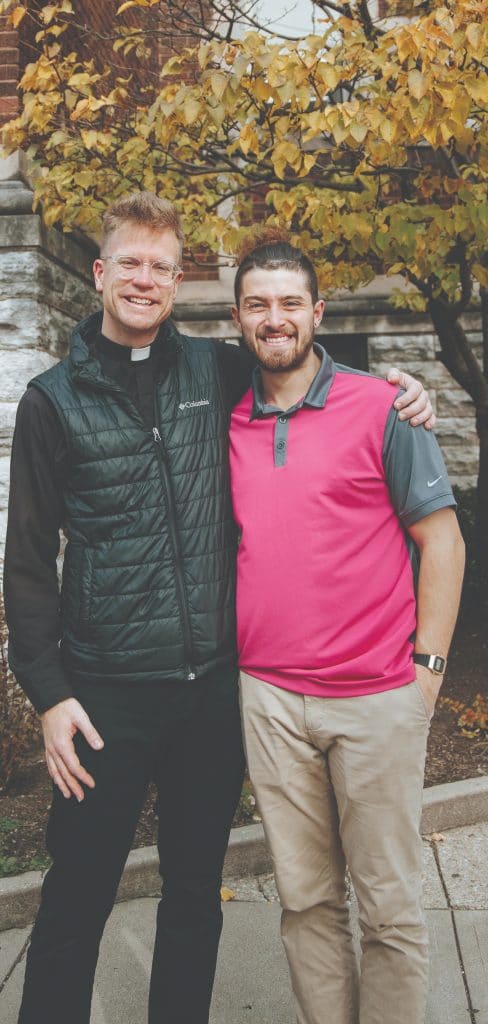 When you walk into Corryville Catholic School, you'll feel a presence in the air. It radiates from the students, faculty and staff as they talk about their community and showcase their love for the Lord. A new staff member at Corryville Catholic has helped intensify this exuberant feeling: John Ambrose Gabriel Kiernan.
After receiving his undergrad from Troy University in Alabama, Kiernan began his ministry as a Seton Teaching Fellow with Seton Education Partners. His first assignment was at Romero Academy at Resurrection in Price Hill for the 2020-21 school year. There he connected with Father Ethan Moore, Corryville Catholic's pastor.
"Father Ethan became a friend during my year in the Queen City and shared the vision and mission at Corryville," said Kiernan. "I said yes, and the rest is history."
That "yes" accepted a newly created position at Corryville Catholic: the Director of Catholic Identity.
"The Director of Catholic Identity position was created for this school year as the result of a conversation between Lauren Clements, the principal at Corryville Catholic, and I about our desire for our school to experience the power of Jesus in the Catholic faith," said Father Moore. "We love our students so much, and we also love our Catholic faith. Because the majority of our students are not Catholic, we wanted to be creative in presenting them the faith in an attractive and powerful way."
"We created this position as a way to have our Catholic identity be effective in every aspect of school," Father Moore said. "We wanted Jesus to permeate every part of our life at Corryville and have that be filled with joy and glory!"
At the school only a few months, Kiernan's passion for sharing God's love has already spread to the students, faculty and staff and impacted the Corryville Catholic community.
"Our School is alive in Jesus!" said Father Moore. "Johnny is teaching our students at Corryville that Jesus loves them, yes, but that Jesus wants them to experience His true presence through the Church and the sacraments. This happens through an ongoing formation that educates the Corryville students about the Scriptures, the traditions of the Church and the beauty and freedom that comes with worship. What this looks like now is a culture that is coming alive where our students look forward to religion class, they are excited about celebrating the Mass and they want to be followers of Jesus."
"God's graces are for everyone!," said Kiernan. "Just ask Mrs. Welch's third grade class… they will tell you that evangelization is our duty. We must tell people the good news: God loves me, and He loves you, too. He makes a way, works miracles, keeps promises and is our light in the darkness…. Spreading Catholic identity is my responsibility, yes; but it is equally a privilege and desire of mine to share 'life abundant' with my kiddos."
Kiernan also said spreading "life abundant" is something that makes a Catholic education unique.
"A Catholic education stands out from traditional public education because it does not shy away from the simple truth that we are spiritual beings created to know God," said Kiernan.
"If that 'life abundant', that need for Jesus, is not cultivated within Catholic education, there is no distinction or advantage from a traditional public school education," added Kiernan. "A Director of Catholic Identity may be the most crucial role within a Catholic school education because it ensures the love of Jesus Christ is introduced to His favorite people: the little ones, for 'the kingdom of God belongs to such as these.' (Lk. 18:16b). The future of Catholic education rests on the intentionality that is given to Catholic identity."
Father Moore said that because of Kiernan's connection with the students and his impact, he hopes Corryville Catholic becomes a model for the archdiocese and other schools, saying, "We pray and hope for a 'conversion factory' where students and families literally can't help but draw closer to Jesus Christ through His Church."
This article appeared in the January 2022 edition of The Catholic Telegraph Magazine. For your complimentary subscription, click here.