Honoring Caregivers: Helping Those in Need Feel Seen and Heard
Story & photo by Rebecca Sontag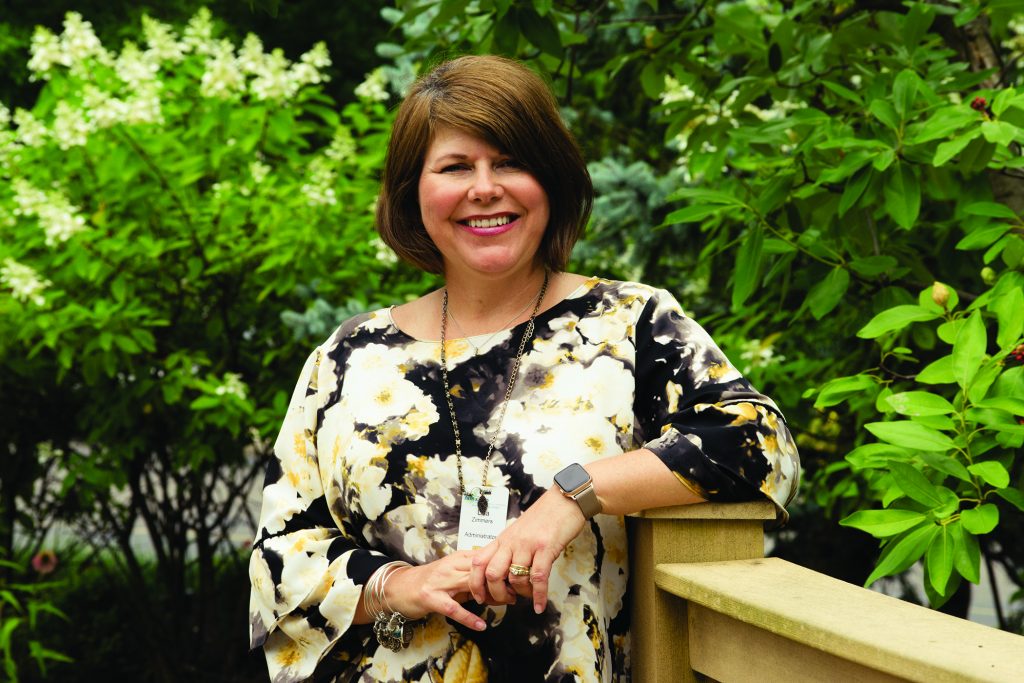 The victor will thus be dressed in white, and I will never erase his name from the book of life but will acknowledge his name in the presence of my Father and of his angels." (Revelation 3:5)
Caregiving is hard. It is heavy lifting and muscle strains. It is tears and sweat. It is confronting everything we want to deny about our humanity: bodily fluids, incontinence, mortality and loss. When human illness, physical decline and looming death break through the disinfectant bubble we hide ourselves in, it makes clear the undeniable fact that life can be very hard and everyone eventually dies. Maybe that's why it's so easy to look away. Maybe that's why the work of caregiving, both professional and volunteer, can seem invisible and under appreciated.
But a close look at Lisa Zimmers' life's work in nursing stands in stark contrast to that narrow view. Her 20+ year career in nursing is clearly an affirmation of life and a celebration of mercy. It was the new life of young Lisa's son that set her on her path as a nurse. It was offering herself in service and care that enriched the end years of elder clients and made special needs clients feel seen and heard. It was caring for another's child that allowed her to have her young son with her while working her way through school.
Valuing life and valuing people has been at the core of Lisa's career since the start. Over these two decades, she has served her patients with love and compassion. She has nursed them, caring for them body and soul, during the saddest and most joyful of times. She has done the same for their families knowing full well that,"caring for the patient goes beyond the physical. It goes beyond the skills you learn in the classroom."
In her current roll as administrator of Twin Lakes Montgomery, she brings that same praxis of care to the those she manages. Lisa stated, "The most important thing I'm doing right now is working with my associates— to help them feel invigorated about what they're doing. I'm always trying to figure out, 'Do I really know what they need?'"
Last year, Lisa was nominated as a distinguished caregiver to be honored at the 2018 White Mass at the Cathedral of St. Peter in Chains. This year, she has submitted a colleague's name for recognition. Lisa knows that caregiving is life affirming, but it is hard – and it feels good to be appreciated. Lisa knows that our care for each other is what sustains us.
To nominate a volunteer or professional caregiver or for general information, please visit: https://www. stpeterinchainscathedral.org/white-mass.