How Best to Celebrate Catholic Schools Week? Celebrate Our Students!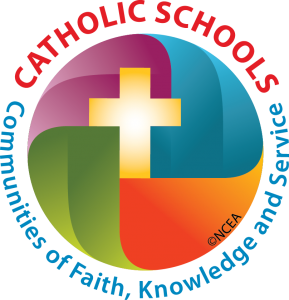 By Dr. Jim Rigg
Superintendent of Catholic Schools 
Catholic Schools Week begins on Jan. 25 this year. During that week, we will join with Catholic schools across our country in celebrating the success of our Catholic schools. Each of the 113 Catholic schools of the Archdiocese of Cincinnati has planned an array of activities to commemorate this week.
Hundreds of students from our schools will gather for two large-scale Masses in Cincinnati and Dayton. On Jan. 28, church bells across the 19 counties of the archdiocese will ring to show solidarity for the invaluable ministry of Catholic school education.
As we prepare for this important week, I reflect upon how I will celebrate Catholic schools. In doing so, I need look no farther than our students. Our mission centers on our students; they are the focus of every school employee, every volunteer, and every member of my office. We join together to provide the best possible learning environment for our children. Our students are the fruits of our labor.
Why celebrate our students? First, our students are outward focused. Through a Catholic school, they are taught that we are part of a community of humankind. In order to succeed, we must be constantly aware of the needs of others. Infused with Catholic values of compassion, empathy, and respect, our students constantly strive to help others and change the world. In any given year, our students amass thousands of hours of community service, assisting the needy in our communities and helping our Archdiocese become a better place for all.
Similarly, our students have a vibrant spiritual life. They learn in a school environment where prayer and spiritual formation are present in every class, every day. In partnership with their parents, students are nurtured to grow closer to Christ. They become disciples. Research shows that Catholic school graduates are more likely to remain active members of a church, and contribute to churches and charities in high amounts. Nationally, most vocations to the priesthood and religious life emerge from Catholic school graduates.
Catholic school students are well rounded. Our curriculum offers an array of classes to provide our students with the opportunity to grow in different areas. From technology to the arts, our schools foster students who have diverse interests and are better able to appreciate and serve those around them. In an era where other schools are cutting subjects, our schools boast a great number of academic areas, reflecting the differing needs and interests of our students.
Additionally, our students are academically driven. Our schools have a long-standing reputation for enriched academics. With a college entrance rate of over 99 percent and millions of dollars in scholarships awarded to graduating seniors every year, it is clear that our students are achieving. While the strengths and interests of our students vary from child to child, our students are committed to lifelong learning, and a desire to leverage knowledge to better understand the world around us.
In the end, Catholic school students are leaders. They possess the values, knowledge, and skills to confidently lead others and achieve change in a troubled world. Studies show that our graduates are in leadership positions around the world, be they in business, politics, or the church. Our students are more civically engaged, tending to vote more frequently in elections and take an active interest in social issues.
If you have an interest in Catholic education, I encourage you to contact one of our schools and witness our students firsthand. Our students speak for themselves. As we enter Catholic Schools Week, my joy and hope is in our children, who represent the future of our Church. May God bless them during this week, and inspire all those who form our community of Catholic schools.
This story originally appeared in the January 2015 print edition of The Catholic Telegraph.