IJPC Hosts Peace Activist and Catholic Priest, Fr. John Dear, and Launches Nonviolent Cincinnati Initiative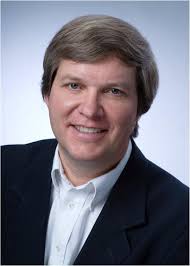 Cincinnati, OH — Wednesday, the Intercommunity Justice and Peace Center will host internationally known voice for peace and nonviolence, Fr. John Dear, for the Pursuing Peace in Cincinnati event.
In 2008 Dear was nominated for the Nobel Peace Prize by Archbishop Desmond Tutu, and is the author/editor of 30 books, including his autobiography, A Persistent Peace, and his recent book, The Nonviolent Life. Dear has been arrested over 75 times in acts of nonviolent civil disobedience for peace, and has organized hundreds of demonstrations against war and nuclear weapons at military bases across the country, as well as worked with Mother Teresa and others to stop the death penalty. During the event, IJPC will honor local peace activists Don Sherman and Bonnie Neumeier.
The event launches the Nonviolent Cincinnati initiative seeking to make Cincinnati a nonviolent city. Nonviolent Cincinnati will build a broad coalition of peace partners from a wide range of backgrounds and skills. Together, the coalition will develop a comprehensive shared vision of a peace-filled nonviolent city, and work together to turn this vision into a new shared reality.
Pursuing Peace in Cincinnati will be held at Seton High School (3901 Glenway Ave, 45205) from 7:00-9:00pm Wednesday September 20th. More than 300 people are expected to attend. Tickets are available for purchase online or at the door, adults $15 and students $5. Complimentary tickets are available for anyone unable to pay, please ask to speak with Mel. Among the more than 30 individuals and organizations supporting the event are Peace Advocates: Bellarmine Chapel, Project Nehemiah, Sisters of Charity of Cincinnati, and the YWCA Greater Cincinnati. The event takes place the day before the International Day of Peace on September 21. Additional details can be found at IJPCcincinnati.org/pp.
---
About the Intercommunity Justice and Peace Center
The Intercommunity Justice and Peace Center (IJPC) educates and advocates for peace, challenges unjust local, national and global systems, and promotes the creation of a nonviolent society. Founded in 1985, IJPC is supported by faith-based organizations and individuals who work together to educate around justice issues, take collaborative action, and do public witness. IJPC addresses local, national and international concerns focusing on the death penalty, immigration, human trafficking, and peace and nonviolence. For more information and to get involved, please contact Executive Director, Allison Reynolds-Berry, MSW at 513.579.8547 or visit www.ijpccincinnati.org