Interim Superintendent sharpens focus on Catholic School mission
The following letter by Susan Gibbons, Interim Superintendent and Director of Educational Services, first appeared in the February 2016 print edition of The Catholic Telegraph.
Read more stories at Catholic Schools Week Central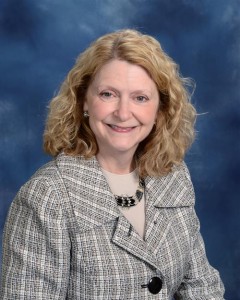 It has been my extreme privilege to serve the Archdiocese of Cincinnati as the interim superintendent this year. Being a product of Catholic schools and residing within the Archdiocese of Cincinnati my entire life, I feel a huge debt of gratitude to those who have fostered my Catholic faith, and educated me within the schools I truly respect.
Having spent my entire professional career as a Catholic educator within the Archdiocese of Cincinnati, I have had many opportunities to meet and work with extremely talented professionals whose sole mission is to educate children within the Catholic Church creating and nurturing communities of faith for the future.
Now, more than ever, I am aware of the importance of our mission and the need to move our schools forward into the future. I have been fortunate to travel all over the diocese and have been in our schools observing excellence in Catholic education.
I am deeply grateful to those who work in our schools; those who have dedicated their lives to children. I am also deeply grateful to parents who are working so hard in order to provide a Catholic education for their children. Our schools are communities of faith and I thank all of those who give so generously of their time, talent and treasure. We have much to be proud of and yet, still much to do. Together, we are building the future.
Happy Catholic Schools Week!