Jeanne Hunt for March: Stressed? Give God your worries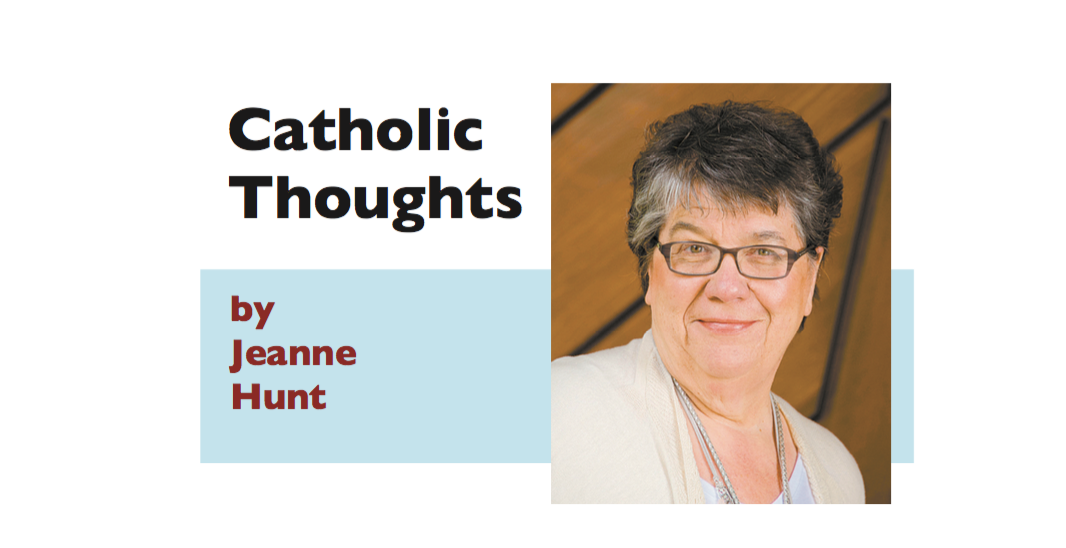 Do you take things back from God?  You know what I mean: you are praying your heart out for your son who struggles in school, you turn your troubled marriage over to God again and again, you lift up the chaos on the streets…only to grab it all right back and try to play God. It seems to me that is what got Adam and Eve off track, too. We ultimately wind up "taking it back." So what can we do to mean it when we turn our lives and our problems over to God?
Don't think for a minute that you are the only one who suffers from taking your worries back. Yet, we feel ashamed of the fact that our faith is so weak that we can't even believe for an hour that God will take care of our needs. The problem lies in choosing to take back control of the things we turned over, choosing to take care of ourselves without God's help, figuring out our own way when we initially asked God for direction. These choices cause us to reject God's help and take back what we have surrendered to God.
When we leave God out of our life equation we feel overburdened, overwhelmed and frustrated. Every day we must decide who is going to be in control of our lives.  That choice is an ongoing battle. We all have a list of stuff we want to control. We want to make our own rules. Sometimes God's rules are too tough. He may ask us to eliminate an unhealthy relationship or get real about the consequences of our lifestyle. The bottom line is that the only way to ease our anxiety is to let go of control and know that God is the divine fixer. We must let go and know that God is God in our life. We say, "God, I'm letting go of my tight grip and allowing you to be in control, because only you can repair my damage." Listen to Psalm 46:10: "Let go of your concerns! Then you will know that I am God…"
The biggest reason we are under stress is because we are in conflict with God. We are trying to control things only God can control. We cannot control our spouse, our kids, our job, our future or our past or any of those things. The more we do it, the more we are trying to play God.
We are not only going to fail miserably but we are going to be exhausted.
The way to begin to give something to God and leave it there is to trust God to care for us. So, how do we build up our trust level in the Almighty?  We start be seriously believing that God loves us. In all our relationships, we learn to trust the people that love us. Knowing we are loved is the key to opening the door of trust. So, begin by asking God to reveal His love for you. Pray that you will know and feel God's magnificent, overwhelming love. Next, spend some time learning about God's promises to us. If we don't know that God promises to supply all our needs, we can't sign the contract. Read Philippians 4:19 and take it to heart.
Finally, name and give to God your worries. Don't allow these worries to drift in and out of your mind.  Once we put our cards on God's table by naming those things that keep us awake at night, they can no longer control us. Once we name it, it is time to release it to God. We know God promises to care of us. Ask God if there is anything we need to do and leave the rest to God. If you are anything like me, you may need to release it again… and again. I can't promise any of us will have immediate success in letting God be God in our lives. What is essential is that we start trying. God will take it from there.
Jeanne Hunt is a nationally recognized author and catechetical leader.