Joy in the World to Come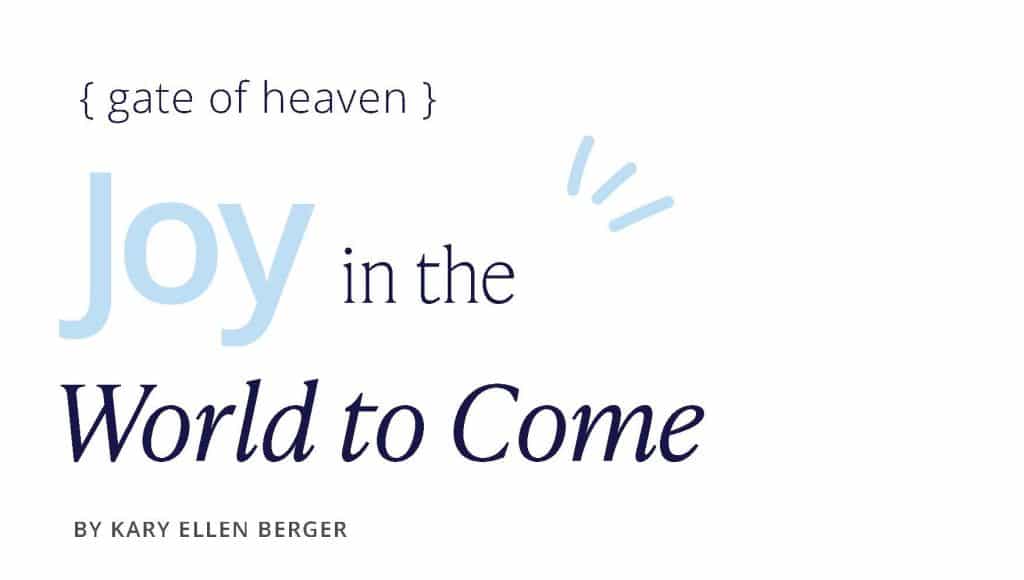 Families of those who recently lost a loved one, including through miscarriage or stillborn children, can find reassurance at Gate of Heaven Cemetery.
"The ministry of all Catholic cemeteries consists of both the corporal work of mercy of burying the dead and the spiritual work of mercy of consoling those who mourn," said Thomas Jordan, the Director of Cemeteries for Gate of Heaven and Calvary Cemeteries, Archdiocese of Cincinnati. "The opportunity to minister to those who suffer from grief, and even despair, presents itself very often at the cemetery. As an extension of the Church, Gate of Heaven Cemetery is positioned to console and comfort the individuals whom we serve and to remind them of the hope that only comes through Jesus."
Programs at Gate of Heaven Cemetery include a Month's Mind Mass, Memorial Day Mass and Mass specifically for miscarried and stillborn children.
"The Mind Mass is a time for people going through the grieving process to come together with others going through the same," said Father Patrick Crone, who has been involved with the month's Mind Mass for several years and is also part of the Clergy Program for committal services. "We reinforce that no one goes through the grieving process the same and the people around them are there for support more than advice. Grieving a loved one is not something we get over. We, in time, are able to deal with it better. We never want to forget a person we love."
"Gate of Heaven has had this monthly remembrance Mass, the Month's Mind Mass, ongoing for over 20 years," said Kate Thesing, the Community Outreach Coordinator at Gate of Heaven Cemetery. "Most of the families and individuals do not remember much from the family parish Mass which usually takes place within the week of their loved one's death. The month's Mind Mass usually takes place within 30 days of their loved ones passing. They are still grieving; but that time gives them time to process and be more engaged in the Mass."
I have such empathy for them, their family and friends that I am reminded of the great need for compassion, the active desire to
relieve their suffering.
To continue committal services, including those for the stillborn and miscarried children, the cemetery implemented a chaplaincy program, Jordan said. "Initially, the realization that our priests are very busy and demand for their services is high created the need to provide relief when scheduling a Committal service at Gate of Heaven," he said. "Our program ensures that we have an ordained minister available to preside at the Committal service, should the parish priest find that [he] cannot make it to the cemetery."
Committal Service for the stillborn and miscarried is a comfort to families and a blessing in his own ministry.
"As a deacon, I get to participate in many ministries and Sacraments," he said. "Presiding at committal services for a miscarried or stillborn child has been a truly humbling and moving experience for me. Humbling because it takes me away from my own needs and reminds me of the many couples who are suffering and hurting in a way that I can only imagine … . I have such empathy for them, their family and friends that I am reminded of the great need for compassion, the active desire to relieve their suffering. These are typically among the most difficult and emotionally challenging ministries for me to be a part of, but I truly believe that due to the promises of our faith, we are given the graces needed to support and walk with those in need."
He added, "The entire service, materials, resting place and presiding ministers are covered completely by [Gate of Heaven Cemetery] and at no cost to the families. This can relieve a great deal of burden and stress for a family during this type of loss."
"We want to be as certain as possible that an ordained minister of the Church celebrates the Committal Rite, assuring that these sacred prayers and blessings are provided to the deceased and their loved ones," said Jordan. "It is also part of our mission to remind families of the importance of all of the Funeral Rites."
Those interested in learning more about the services offered at Gate of Heaven Cemetery or the Chaplaincy Program can visit
This article appeared in the April 2023 edition of The Catholic Telegraph Magazine. For your complimentary subscription, click here.