July Mary Garden Photo Contest Winners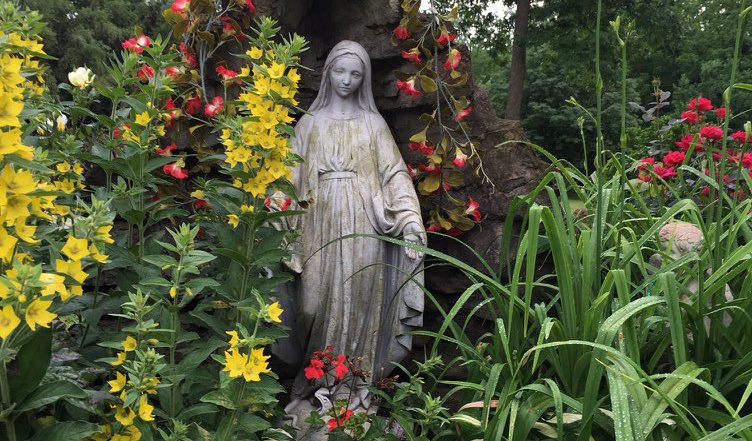 Our 2018 reader Mary Garden contest concludes this month. Veronica Crusham took first place with a photo of the 60-year-old Sayler Park garden owned by her mother, Mary Cipriani. Second place goes to Jane Maurer of Botkins, whose husband, Rick, made the grotto next to their pond. Michael English took third place with the close-up photo of pink bleeding heart blossoms, reminiscent of Mary's Immaculate Heart, in sharp focus against the blurred statue of Mary. See all this year's entries, and get inspiration for your own Mary Garden, at our Facebook gallery: Search "photos" at Facebook.com/The.Catholic.Telegraph.
Thanks to all this year's photographers!
http://Courtesy photo – Veronica Crusham)