Show us your Mary Garden Contest 2018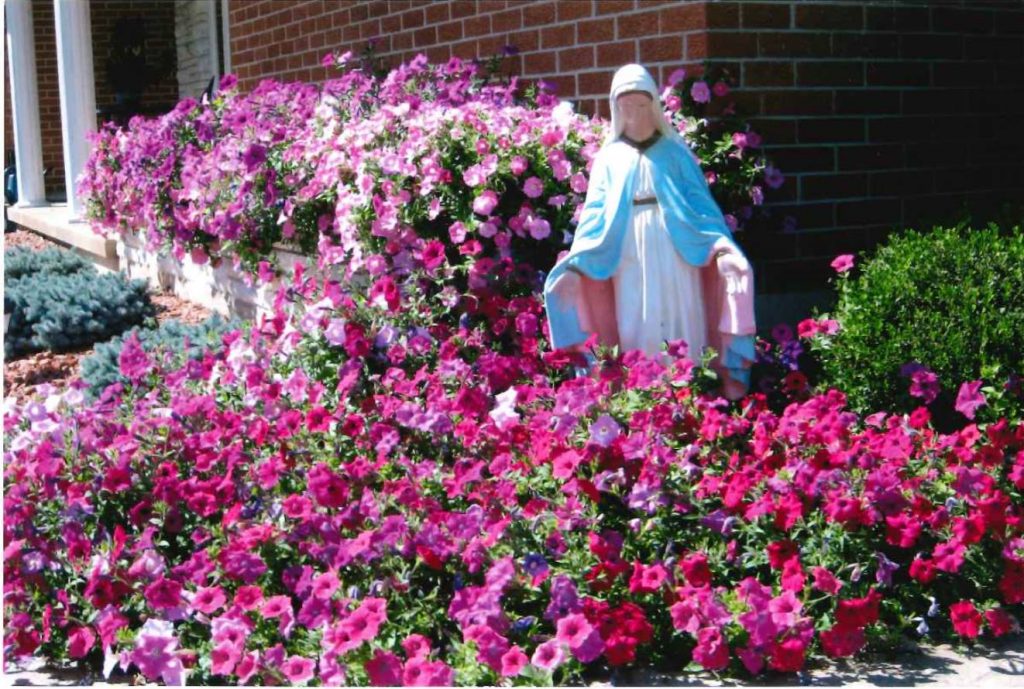 Catholic Telegraph Mary Garden Photo Contest
Who can enter?
Any readers of "The Catholic Telegraph," from anywhere in the country.
What are we looking for?
Photos of your garden featuring a statue of Mary or other Catholic statues, plantings, or elements. Enter as many photos as you like, as often as you like throughout the gardening season. Photos should be of a garden you planted, not a garden you visit (at a church or cemetery, etc.)
Winners: Three winners will be announced in the June, July, August (9 prizes total). Winners from one month are eligible to win in subsequent months.
First prize will be a $50 gift card; second and third prizes will be $25 gift cards.
All entries will be posted in a Facebook photo gallery with the photographer's name.
By entering this contest, you grant The Catholic Telegraph permission to use your submitted photos online and in print.
To Show Us your Mary Garden, upload photos to g[email protected] or send to
The Catholic Telegraph, c/o Gail Finke, 100 E 8th St., Cincinnati OH, 45202