La Salle Update: Principal contract decision came from school board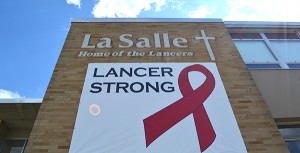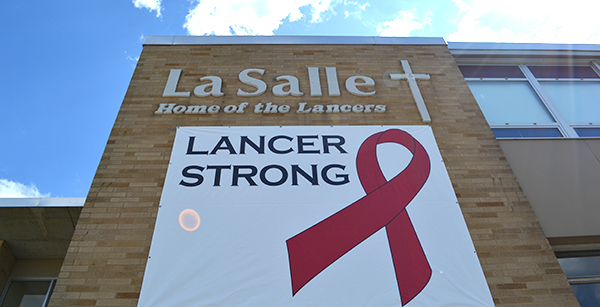 Interim Superintendent of the Archdiocese of Cincinnati Susan Gibbons announced Friday that La Salle High School Principal Thomas Luebbe would not be offered a contract for next school year. Stacy Papke was named an interim principal on Monday, replacing Luebbe immediately.
Seeking to clarify confusion over the news, the La Salle High School Board of Limited Jurisdiction and Gibbons issued a joint statement Wednesday offering more details.
"In this case, the Board (of Limited Jurisdiction) at La Salle recommended to the Superintendent and the Archbishop that a contract should not be extended to Mr. Luebbe for the 2016-2017 school year," the statement reads. "Both the Superintendent and the Archbishop concurred with this recommendation.  After reaching this decision, the Archdiocese has determined that it is in the best interest of La Salle that the transition to an interim principal and the search for a Principal begin immediately."
The statement offers no reason for the board's decision, but does specify no legal or moral wrongdoing on the part of Luebbe.
"During his time at La Salle, Mr. Luebbe has acted consistently with the mission at La Salle, and the recent decision by the Archdiocese was in no way the result of any criminal or immoral behavior or any actions that jeopardized the safety of La Salle students, faculty, or staff," the statement reads. "Mr. Luebbe should be commended for his commitment and dedication to La Salle and for helping to transform the lives of so many young men over the years."
Luebbe served as principal at La Salle for 17 years.
Read the full statement on La Salle's website HERE.