Throwback Thursday: Festivals a mark of faith and fun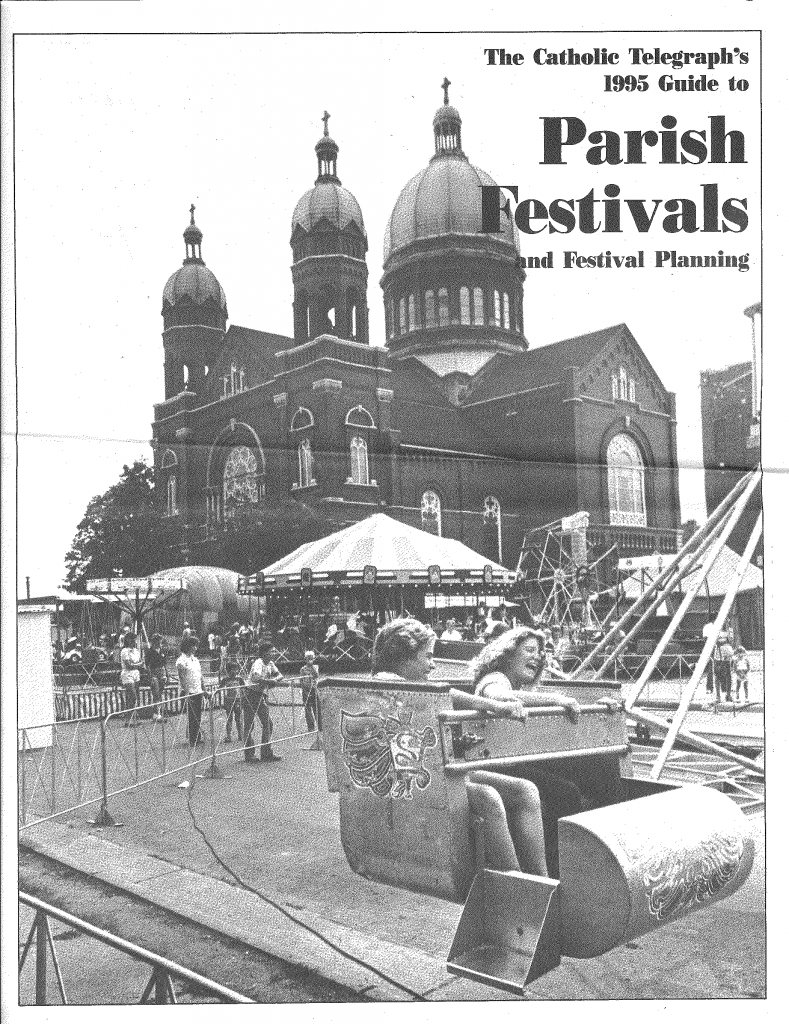 The Catholic Telegraph is just two weeks away from releasing the 2016 Festival Guide and today's #ThrowbackThursday photo encapsulates the spirit of Catholic church festivals.
A young boy and girl are shown enjoying a ride on a "scrambler" ride in the forefront. A ferris wheel and carousel are clearly seen in the background as are what appear to be a pair of "kiddie" rides and possibly an inflatable bounce house.
Dominating the photo, despite all the action below, are the iconic towers of Immaculate Conception parish in Celina, Ohio.
Fun and faith, seamlessly integrated.
TheCatholicTelegraph.com will publish this year's festival guide on May 1, 2016, days after it appears in May print edition of the newspaper. There are 88 parishes included in this year's guide.
The online festival guide can be accessed HERE.
Welcome to The Catholic Telegraph's edition of Throwback Thursday. Throwback Thursday is a weekly online feature wherein users of social media share an old photo or anecdote about times gone by. We use Throwback Thursday to highlight the history of the Archdiocese of Cincinnati, and our publication.
Recent Throwback Thursdays
Holy Week 2016 in Review
Clergy gather at Chrism Mass
Irish Dance a St. Patrick's Day tradition
Role of women in the church examined
Consider getting the print edition