Local Catholic makes connection between faith and work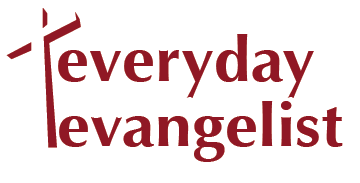 As Maria Gavaria's career in human resources centers on global diversity and inclusion, her work for the church focuses on World Youth Day and Mission Youth — global opportunities for youth worldwide.
She has become a leader in workplace spirituality where employees are not expected to leave their religion at the doorstep to their jobs.
"Mission Youth has different programs and there are two programs I am actively involved in," said Gavaria, senior manager in human resources for global diversity and inclusion at Procter & Gamble. She helps ensure everyone at P&G is valued and included so that they can perform at their peak. It's the basis of ensuring everyone is respected and valued and it is a global effort.
One of Mission Youth programs is World Youth Day. "Back in 2010, we were talking about World Youth Day. It was going to be in Madrid and there was not a lot of coordinated effort here in the Archdiocese of Cincinnati. We said let's make this happen and I started coordinating World Youth Day under Mission Youth. I started working with the Archdiocese of Cincinnati to help promote World Youth Day and we had 106 pilgrims who went with us to Madrid," said Gavaria, mother of two — Natasha, 22, and Philip, 18.
Because of that effort, Gavaria continued as director of World Youth Day for Mission Youth – an international private institution. "Also with Mission Youth, I coordinated and directed (the trip) to Rio de Janeiro for World Youth Day. We brought 63 people to Rio. The Archdiocese of Cincinnati promoted that."
" Archbishop (Dennis M.) Schnurr actually was the person in charge of World Youth Day in Denver in 1993. He was really excited because he had not heard of any efforts here (until then). He was happy to see a coordinated effort to put a package together for World Youth Day for Madrid and another for Rio and now, if you go to the archdiocese website, you will see we are promoting the one for Poland this year in Kraków."
Gavaria is also involved in another youth-centered ministry — the Holy Week Mercy Mission.
"It too is part of Mission Youth and an international effort in six cities across the United States and in other countries around the world,." Gavaria said. "Basically the idea is to become a missionary during Holy Week — Holy Thursday, Good Friday and then Saturday. We have three different tracks of missionaries — one for high school boys, one for high school girls and then we have families.
"We basically do a 'Cross Walk' on Good Friday that starts at the cathedral. We have huge crosses and we go from St. Peter in Chains to Immaculata/Holy Cross in Mount Adams. We gather petitions as we walk . If we encounter people on the street, it is a simple smile, a  greeting, a question: 'How can we pray for you?' We encounter the homeless, we meet construction people to executives. It is a beautiful act of mercy. All families are involved in that. The other two groups actually participate in the Good Friday 'Cross Walk' with us ,but this year is they also are going to visit Su Casa and hear testimony from immigrants and they are also putting together 600 meals and going out to the streets of Cincinnati and distributing those. We work with the offices of the cathedral, Holy Cross/Immaculata and Old St. Mary's in Over-the-Rhine. At Old St. Mary's (Holy Thursday evening) we light little candles and the high school kids walk the Over-the-Rhine area. They can light a candle and we can pray for their intercessions. We just walk the streets."
When not involved in youth ministry, Gavaria takes her faith to work with her.
"It just came to mind that I needed to start something at P&G and for three years I just hesitated. I was in adoration with Pope Francis in Rio and the Holy Spirit put in my mind that I have to start an employee network at P&G. I did.
"It is a Catholic network, and it is an official employee interest group. I work in HR (human resources).  In my world we have women at work, we have people with disabilities, there is the Hispanic and African-American group, there are veterans.
"I put the group together with the formality it needed. It was (company) approved and it provides a forum for P&G Catholics in all regions to connect based on the common interest of being Catholic while being in service to P&G. Two years ago, I put out a table and I had more than 100 people sign up. Now we are up to 200. The first year was a pilot program making sure it was truly a network and I just tried to understand what our employees would like and how this network could be of service to them so they could be happy.
"We have monthly brownbag lunches where we have fellowship, a  speaker, take action. I had a pilot program to make sure we would have a framework so we could expand it to be able to guide others. I would become the overall leader meeting the needs of what P&G is all about. We are opening it up this year to other sites. Even here in Cincinnati there are two other sites that want it. We also have one in Colombia, South America and another In Costa Rica. It continues expanding and has been very successful here at the downtown headquarters.
"With P&G, there are several employee resources. We have numerous grassroots employee interest groups and we have a large variety of diverse interests. Now, we also have a Jewish network and a Christian network that came out of the Catholic network," Gavaria said.
These groups receive no funding from P&G but provide an opportunity to express faith and cultural beliefs and traditions.
At the core of the P&G Diversity and Inclusion Strategy, the company fosters a culture of inclusion so that everyone is valued, included and performing at their peak. To support a diverse and global workforce, P&G offers an internal forum for employees to connect and build a strong sense of community as well as the opportunity to be in service to the company to deliver better business results.
This Everyday Evangelist feature first appeared in the May 2016 print edition of The Catholic Telegraph.