Local educator explores history, sites of Holocaust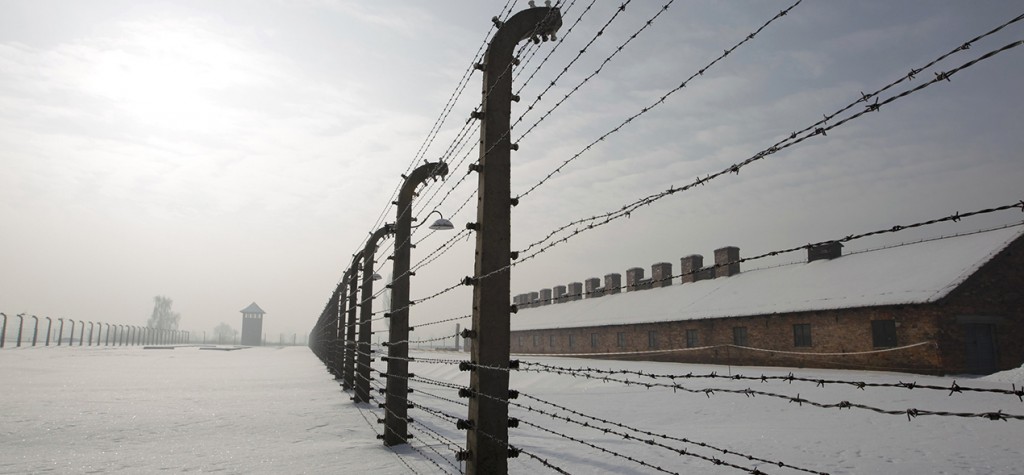 In a now-reverent place in Poland, impressions are etched where life's dreams once ended.
While Auschwitz, the most infamous German concentration camp in Poland touched Kristin Rutter on her visit there, it was at Majdanek where her emotions peaked.
"You've never heard of it, right?" Rutter asked. "There were no survivors. It's 10 times more horrifying than Auschwitz. It was in perfect condition. Most of Auschwitz has been destroyed over the years. Majdanek is bleak; terribly, terribly bleak. Auschwitz was red brick everywhere. Majdanek was stark. You walk in the showers and you really did think they were showers. They really did have showers in there and, depending on who, they were in the shower or the gas chamber.
"Almost no one made it out. They had something called the Harvest Festival toward the end of the camp where they killed some 17,000 people… When they liberated it, they put the ashes in an urn the size of a basketball court…. It's still there."
Rutter taught at St. Margaret of York School in Deerfield Township for six years prior to taking a position at Little Miami High School.  She also is a member of the adjunct faculty at the University of Cincinnati where she has taught English composition.
On July 8, Rutter, one of eight Holocaust educators — four from Cincinnati and four from Netanya, Israel — left on an 18-day voyage to improve how she teaches the Holocaust. They group Cincinnati, Poland, and Israel through Partnership2Gether (P2G), a local collaboration supported by the Center for Holocaust and Humanity Education (CHHE) and the Jewish Federation of Cincinnati. The Department of Education of the Municipality of Netanya, Israel, provided support and assistance there.
In Cincinnati, the educators learned the history of the local Jewish community; then visited Poland where they saw most of the concentration camps. Many have been transformed into museums.
"In Israel, we studied primarily how the Holocaust affects Israeli sensibilities; how it forms the country in the consciousness of the people there… It's quite complicated. The problem with talking about Israel -— the country of Israel — is that people tend to conflate the two and say: Because of the Holocaust, we have Israel.  That's not true. There was Zionism long before Israel was founded," Rutter said.
"It's a very diverse country. You see people … from (all) branches of Judaism; the entire gamut… In their democracy, they really argue amongst themselves about what's the best way to go about things. I was really heartened by the fact I heard not a single thing against the Arabs. You would think, because of the way the media covers it, you would hear it; but, it was more against extremists — definitely not against the Arabs. We stood on the Gaza border and looked over and it was frightening. I will freely admit I was scared. They explained that ISIS is right over the border. Their primary target is not the Jewish but Christians and other Muslims."
Two years ago, Rutter took a week-long course over the summer on Holocaust education. "I was teaching  (The Diary of) Anne Frank, and I did not think I was doing it well. I felt totally unprepared. When I learned about the Holocaust the first time they sent us liberation videos from the camps. It was so horrifying. When I went to St. Columban School I couldn't stomach it as a kid, so I didn't touch it for years. I had nothing to do with it. Then, three years ago, when I took the summer workshop, I sat at a table with two Holocaust survivors and it became human. It wasn't like the videos anymore. I started to understand… their families. They made it seem so human," she said.
As a result of the experience, Rutter and Sharon Shapiro, who teaches in a school near the Golan Heights in Israel, will soon begin a joint project with their classes. We have a brand-new partnership. My hope is that it will inspire a lot of history. History is often taught with a lot of books and facts, but I hope I can teach about history as people's lives —the Holocaust through survivors. I want the kids to be aware of it.
"Both classes will read something together,' Rutter said. Plans call for them to read Night by Elie Wiesel about his life experience in the Nazi camps.
"We'll coordinate the lessons but all other communication is between children here and children in Israel. They'll go back and forth. They'll discuss Holocaust issues and perceptions, but also try to make it so the students are not slammed over the head with the horror of it… There will be a lot of critical thinking."
This feature first appeared in the January 2016 print edition of The Catholic Telegraph.