Local food pantries need 'Weekend Warriors'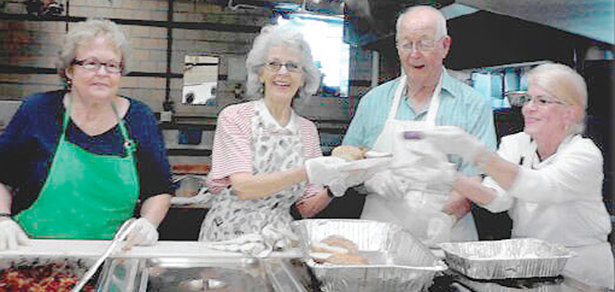 By Eileen Connelly, OSU
The Catholic Telegraph
Are you looking for an opportunity for fellowship, a team building experience, the chance to nourish the body, mind and spirit of those in need? Then the Over-the-Rhine and Walnut Hills Soup Kitchens and Pantry would love to have you. Both soup kitchens are currently seeking "Weekend Warriors," volunteer groups who sponsor Saturday meals and provide hands on-help for those who are hungry.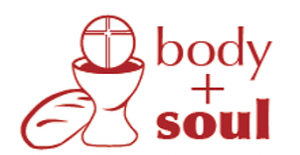 The Over-the-Rhine Kitchen, the oldest operation of its kind in Cincinnati, was founded in 1976 by Father Thomas Bokenkotter. The Walnut Hills Kitchen and Pantry were established in 1984. In both low-income neighborhoods, Father Bokenkotter witnessed the unmet basics needs of impoverished, homeless and mentally ill for food and water and sought a way to reach out to them. Today, the organizations remain committed to helping alleviate hunger in the community by serving the poor in an environment of respect, care and hospitality, said Patricia Wakim, executive director.
She noted that the people they serve are referred to as "guests," in order to maintain their dignity and ensure they feel welcome. "We don't turn anyone away, ever, and we don't judge people," she emphasized. "Who wants to go to a soup kitchen anyway? People get desperate, though. And, we're here for them, not because they're desperate, but because they need us. Hospitality and respect are the biggest things."
The Over-the-Rhine Kitchen serves hot meals five days a week. At the Walnut Hills Kitchen, hot meals are served seven times weekly. Groceries and toiletries are distributed at the Walnut Hills Pantry on Tuesdays and Thursdays throughout the month. In keeping with the welcoming atmosphere, meals are served buffet style by cheerful volunteers who thank the guests for coming and receive smiles of gratitude in return.
"We want this to feel like a restaurant, not a soup kitchen," Wakim explained. "We're just here to say, 'come into my house,' and serve food."
In 2013, the kitchens served 245,153 meals and distributed groceries to approximately 6,283 individuals and families. With a staff of just two full time and five part time employees, the kitchens rely on the efforts of volunteers, including 42 church groups of various denominations and secular organizations, to keep things running.
The kitchens' current greatest need, said Wakim, is for groups to sponsor weekend meals at the kitchens. These "Weekend Warriors" plan the menus, buy and prepare the food, serve and do clean up. Each group sponsors just six meals per year. The menu may include a meat entrée, a vegetable, a starch or pasta, bread, dessert and a beverage. The kitchens are fully functional and equipped with all the essentials to prepare a large-scale meal onsite. Most groups are comprised of at least five members, sometimes as many as ten. They generally arrive two hours before mealtime and are usually completed with clean up an hour afterward.
The current openings are: Walnut Hills dinner, 3-4 p.m., first Saturdays, odd months; second Saturdays, even months; and third Saturdays, even months; and, OTR lunch, noon-1 p.m., first Saturdays, odd months.
Meal sponsorships are "a perfect opportunity for a group to come together in fun and fellowship to give back to those less fortunate," Wakim said.
She began her involvement with the kitchens as a volunteer and has served in her current role for 14 years. Wakim has been touched by the experiences of their guests as a reminder of their mission. There are those who have fallen on hard times and may need help temporarily as they find the means to take care of themselves again. There are the elderly guests for whom the daily meal supplements their monthly social security. There are those who may never be able to move forward financially and need a place where they can experience hospitality and the comfort of a hot meal.
"We need tender hearted volunteers to serve them," she said.
For more information about sponsoring a meal, please contact call 513-404-4622, or 513-961-1983, ext. 2, or visit www.overtherhinekitchen.org. 
Body & Soul is a feature that hopes to highlight faith-filled folks who nourish others through their ministries, other food related topics and perhaps even heavenly inspired recipes. Please send any story ideas to Eileen Connelly, OSU.
This Body & Soul feature originally appeared in the October 2014 print edition of The Catholic Telegraph.