Local March for Life Events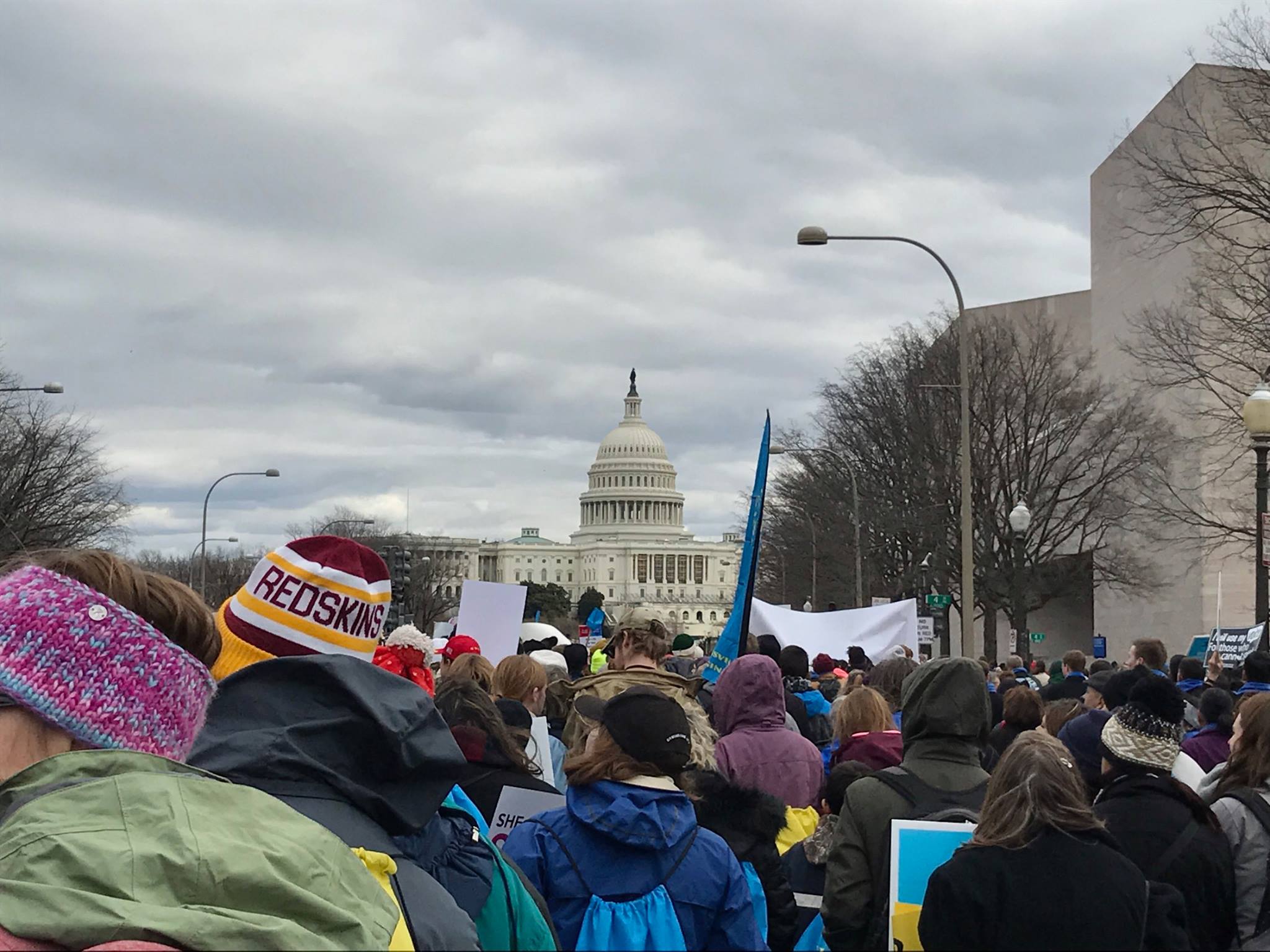 By Gail Finke
Monday is the anniversary of the Roe v. Wade and Doe v. Bolton decision that legalized abortion on demand, up until the moment of birth, in the United States and has led to the slaughter of more than 55 million unborn children.
Thousands from Greater Cincinnati attend the annual March for Life each year, but for those who can't, a variety of events take place here. They kicked off Wednesday with Dayton Right to Life's Pre-March Prayer Rally with state Rep. Niraj Antani at the Dayton Federal Courthouse. Remaining events include:
Thursday:
Archdiocese of Cincinnati student bus sendoff at Good Shepherd, 7 p.m.
Father Jan Schmidt will preside at a prayer service before the buses from Cincinnati-area schools depart for the March for Life. This event is often crowded; families and friends are welcome.
March for Life Prayer Vigil at St. Thomas More, 7 p.m.
Pray for those on the March for Life, and for support of the dignity of human life in our country.
Friday:
Day of prayer and penance in Covington
Live or work in the Diocese of Covington? All parish churches in the diocese will be open for prayer and for a Holy Hour today, and 10 chruchess (including the St. Mary's Cathedral Basilica of the Assumption) will hold a simultaneous Holy Hour at 7 p.m. For schedules and hours, visit the Diocese of Covington's web page.
Mini March for Life at Planned Parenthood's abortion business, noon
Greater Cincinnati Young Adults for Life sponsor this annual "mini march." Assemble on the sidewalk in front of the business that takes the lives of 2,500-3,000 unborn children every year, pray in solidarity with the march in Washington, and witness to the world that the daily deaths at this building are not unnoticed.
Right to Life Mass at Our Lady of the Holy Spirit Center, noon
Pray in solidarity with the march in Washington at the Holy Sacrifice of the Mass.
Burlingtin (Ky.) March for Life, 5 p.m.
Live or work near Burlington, Ky.? The annual ecumenical March for Life begins at Immaculate Heart of Mary Church on Veterans Way begins at 5 pm; ends with a Holy Hour at IHM 7 p.m.
Saturday
34th Annual Pro-Life Rosary Procession and Rally in Cincinnati, 11 a.m.
A variety of pro-life groups sponsor this annual rosary procession and rally, which begins at City Hall at 11 a.m., processes through the streets with a large statue of the Virgin Mary, and ends with a rally at Fountain Square.  The noon rally will be emceed by Ohio State Representative Tom Brinkman and will feature speeches given by Michelle Ashley (State Director of Susan B. Anthony List) and Sheri Lawson (Executive Director of Healthy Beginnings). Shuttle service between Fountain Square and City Hall will be available beginning at 10 a.m. for those who park at the square, and will operate after the event to take people who parked near City Hall from the square. Plesee note: The Cincinnati Pro-Life Committee requires that signs and banners be approved by a member prior to start of procession.
Celebration of Life at All Saints Church, noon
Adoration in the Church begins at noon, followed by rosary, Celebration of Life walk on Montgomery Road, and hot chocolate at the parish fire pit. Spend all three hours, or just a few minutes celebrating the dignity and gift of human life.
Sunday:

Prayer Vigil to End Abortion in Troy, 2 p.m.
Andrew and Wade Dexter will speak about prematurity and respect for life at this vigil to be held at the Troy-Hayner Cultural Center.
Monday:
Holy Hour for Life at Old St. Mary's, 7 p.m.
Old St. Mary's invites all to pray for the protection and sanctification of all human life on the anniversary of Roe v. Wade.  Confession will be available. Concludes with Benediction of the Blessed Sacrament at 8 p.m.
Butler County Annual Pro-Life Prayer March in Hamilton, 7 p.m.
Meet at the Old Butler County Courthouse (High & Court Streets) to march seven times around the courthouse, a "modern Jericho," to call for an end to abortion on demand in the 32 annual Prayer March. Family-friendly signs are provided. If you are not able to walk, sit on the courthouse steps or bring a chair in support.
Candlelight Vigil in Sidney, 7 p.m.
Meet at the courthouse in Sidney; Please bring candles or other illumination for our outdoor procession.
Is your pro-life event missing from this list? Email [email protected] with the details and we will add it. For maps and links for these events, and details of many other area Catholic events, see our ongoing events page at TheCatholicTelegraph.com/calendar.