Local priest's collection for Gaza relief nets more than 14K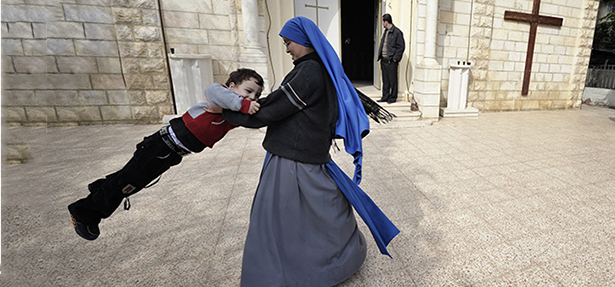 By John Stegeman
The Catholic Telegraph 
With money coming from a variety of sources, Father Rob Waller of St. Andrew parish in Milford wired $14,436.92 in donations specifically "for the children of Gaza, and for the school and parish of Holy Family."
Father Waller, wired the money directly to the Latin Patriarchate of Jerusalem, which is the name for the diocese that encompasses the Gaza region, on Aug. 26.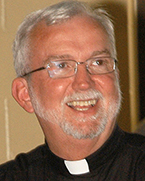 A regular visitor to the Holy Land, Father Waller is also acquainted with Archbishop Fouad Twal, who heads that patriarchate. Aware of the suffering taking place in Gaza during a protracted conflict between Israel and Hamas, he felt moved to help. Most media reports claim that at least 2,000 Palestinians, many civilians, were killed in the conflict.
Holy Family Catholic Church is the only Catholic church in Gaza and it is currently sheltering hundreds of refugees from the crisis. An adjacent convent has been nearly destroyed.
"Perhaps our simple gift can help the Gazans keep hope in their hearts," Father Waller told The Catholic Telegraph. "May God give strength to the Latin Patriarchate in its ministry to the people devastated by the protracted war. We will continue to pray for our brothers and sisters in the Holy Land until peace prevails."
Many people mailed donations. Donations ranged in size with one giving $10, and another giving $250. Father Waller noted that two pre-teen brothers donated an envelope containing $36.92 in bills and change. The envelope also included much larger donations from their parents and grandmother.
Despite wiring the donation Tuesday, Father Waller said that yet another check for $100 arrived in Wednesday's mail. He expects a few more donations may trickle in.
"People really want to do something and they aren't exactly sure what to do," Father Waller said when beginning to publicize his efforts. "They hear about people suffering and they don't know how to help. When they're given an opportunity, especially if someone is going to put a name to it, (they will help.)"
Posted Aug. 27, 2014