Luebbe non-renewal withdrawn, resignation accepted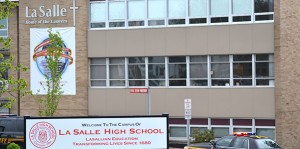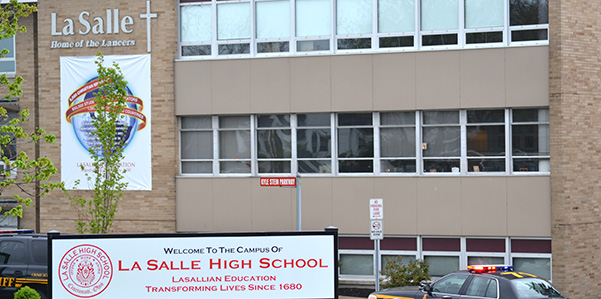 On Monday, May 23, the Catholic Schools Office, the La Salle Board of Limited Jurisdiction, and Thomas Luebbe himself signed a new joint statement announcing that the non-renewal of the 17-year principal has been withdrawn, and that instead his resignation has been accepted.
Last month it was announced that long-time principal Luebbe's contract was not going to be renewed. While the Archdiocese of Cincinnati Catholic Schools Office and La Salle High School Board of Limited Jurisdiction have issued repeated statements, more answers were sought.
"As one unified voice of faith and commitment to Lancers past and present, Tom Luebbe, the La Salle High School Board of Limited Jurisdiction, and the Archdiocese of Cincinnati provide this communication to our families, staff, and community," the May 23 statement begins.
After reviewing the background, the joint statement reads, "…the Archdiocese has withdrawn the nonrenewal and instead accepted Mr. Luebbe's resignation.  While Mr. Luebbe's departure may sadden many, institutions regularly must deal with change."
News first broke concerning Luebbe's imminent departure after an announcement from Archdiocese of Cincinnati Interim Superintendent Susie Gibbons was posted on La Salle's website April 8, acknowledging Lubbe's non-renewal. The initial statement spoke positively about Luebbe, but gave no reasons for his departure.
On April 11, Stacy Papke was named interim principal at La Salle.
On April 13, a joint statement was released by the schools' office and La Salle's Board of Limited Jurisdiction clarifying that the decision to non renew came first from the board, and not the archdiocese, but that the superintendent and Archbishop of Cincinnati Dennis M. Schnurr concurred with the recommendation.
"The Archdiocese regrets any concern and grief it may have caused in how this matter has been handled," the May 23rd statement reads. "We know that Mr. Luebbe will now have the opportunity to offer his loyalty, wisdom, and experience to another school.  Mr. Luebbe will always be part of the La Salle community.  And he, the Board of Limited Jurisdiction, and the Archdiocese ask that your commitment and passion continue in support of La Salle High School. "