Mary Anne Boyd: Respect Life Advocate Proud to Share Consistent Message of Life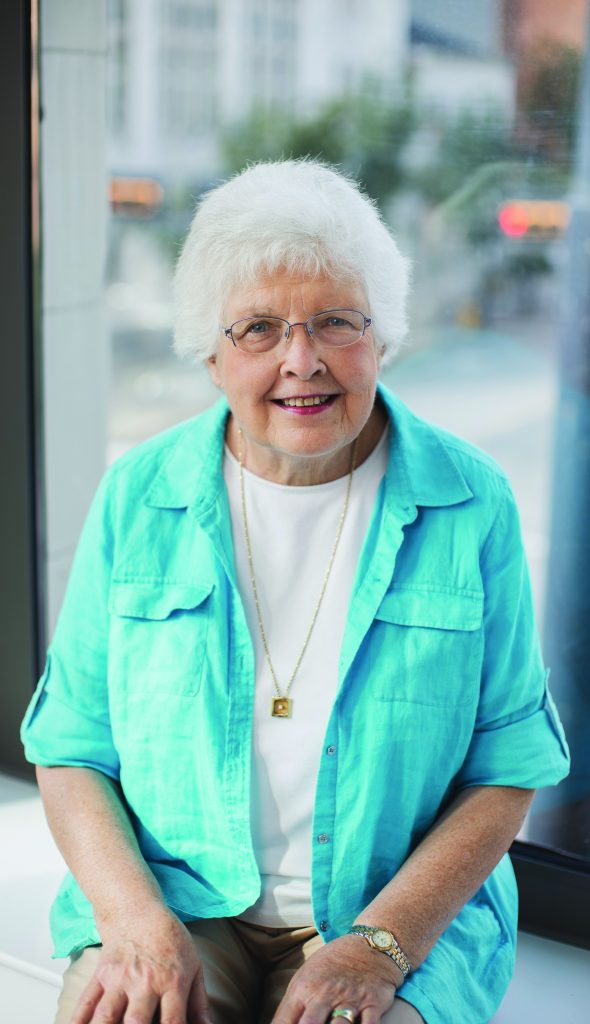 by John Stegeman
In March, Mary Anne Boyd was granted the Archdiocese of Cincinnati's Respect Life Award. Boyd had been nominated before, and with 32 years in life-related ministry, it's no surprise she won. Throughout her career and retirement, she's worked to spread the message that all life is sacred.
Boyd served the archdiocese as Respect Life coordinator for 25 years before retiring in 2013 and was instrumental in the local founding of Project Rachel, a ministry that offers hope and healing to women who have had abortions.
Boyd has continued to serve Project Rachel as a volunteer since retiring, alongside working on "Together in Christ," a joint effort of the archdiocesan Social Action and Respect Life Offices, as well as in a variety of other efforts such as prison ministry and clergy education.
Boyd's initial connection to the pro-life world was through the adoption of her two children. She went on to volunteer for Birthright of Greater Cincinnati, and through that organization, she connected with the archdiocese.
As part of her interview process, she was introduced to the "seamless garment" teaching on life, popularized in part by former Archbishop of Cincinnati, Most Rev. Joseph Bernadin. This teaching states that a consistent pro-life ethic includes more than just an anti-abortion position, but also opposition to capital punishment and euthanasia and following Catholic social teaching.
"I always like to reflect back on the consistent-life ethic," Boyd said of her long service. "[Archbishop] Bernadin's seamless garment; to me, that's what pro-life is. It has to be all the issues, not just one. That's when it becomes very meaningful. All life is important and deserves dignity and respect at all stages."
Boyd believes that the consistent life ethic is shining through in the current and newer generations of pro-life advocates.
"Today, it's a much more inclusive issue," she said. "The younger generation today, I think, looks at life issues more inclusively."
Project Rachel is an example of the consistent life ethic. It recognizes the tragic loss of an unborn child, but also recognizes the inherent dignity and value of the post-abortive mother. The ministry has made great strides in helping women come to terms with their abortions and, in many cases, turn back to the Church.
"One of the women said to me that one of the most important things to her was that I could still accept her even though I was not post-abortive," Boyd said. "Because I worked for the archdiocese, I represented the Church to them. That is a very important piece of the ministry, that there is someone there that is going to accept them."
Another way Boyd has spread the message of life is by helping parents grieve the loss of an unborn child through stillbirth or miscarriages. She worked with the Respect Life Office last year in hosting Masses for parents who have suffered the loss of children at several parishes around the archdiocese.
"I learned through this just how much grief couples feel when they lose a child through miscarriage or stillbirth," she added. "It's such a sad time."
Whether working for the unborn, the post-abortive, the imprisoned, or the grieving, Boyd has made a life's work of promoting the message of life.
This article appeared in the October Issue of The Catholic Telegraph Magazine. For your complimentary subscription, click here.