Mike Schafer appointed Archdiocese of Cincinnati Communications Director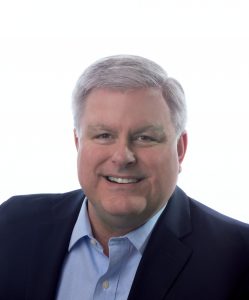 Michael A. Schafer, a veteran marketing executive with deep involvement in the Catholic Church, has been named Director of the newly created Department of Communications & Mission Promotion for the Archdiocese of Cincinnati, effective July 17.
"I am both excited and humbled by the opportunity to put my professional experience and expertise to work for the Catholic Church in this important role," Schafer said. "I look forward to contributing to the mission of the Archdiocese of Cincinnati to bring Jesus Christ to all people through word, sacrament, and the ministry of charity."
The Most Reverend Dennis M. Schnurr, Archbishop of Cincinnati, made the appointment upon the recommendation of a search committee. Dan Andriacco, Director of the former Office of Communications since 1997, will retire Sept. 30.
Currently the principal of Clear Path Marketing, Mike Schafer holds an MBA in marketing from Arizona State University and has spent the majority of his career working in marketing for two major Cincinnati companies, Procter & Gamble and Fifth Third Bank. He was a Brand Manager and Marketing Director at P&G from 1987 to 2003 and Vice President – Marketing Director and Vice President – Director of Advertising and Branding at Fifth Third from 2005 to 2016. He was Special Assistant to the Commissioner of the National Thoroughbred Racing Association from 2003 to 2004.
Schafer is a life-long Roman Catholic educated in Catholic schools from first grade through undergraduate college at the University of Notre Dame. He has since continued his education in the faith, including currently pursuing a Master of Arts in Theology degree from the Athenaeum of Ohio. He is an active member of St. Francis Xavier Parish in downtown Cincinnati, where he serves on the Worship Commission and as a lector and extraordinary minister of the Eucharist. He also serves on the Marketing Committee for Catholic Charities in the Diocese of Covington.
As Director of Communications & Mission Promotion, Schafer will lead a department responsible for all areas of strategic communication to further the evangelistic mission of the Archdiocese of Cincinnati.
The Roman Catholic Archdiocese of Cincinnati is the 44th largest Catholic diocese in the country, with more than 450,000 Catholics, and has the sixth largest network of Catholic schools in terms of enrollment. The 19-county territory includes 211 parishes and 111 Catholic primary and secondary schools.