New fund to grant $2 million+ in tuition aid this fall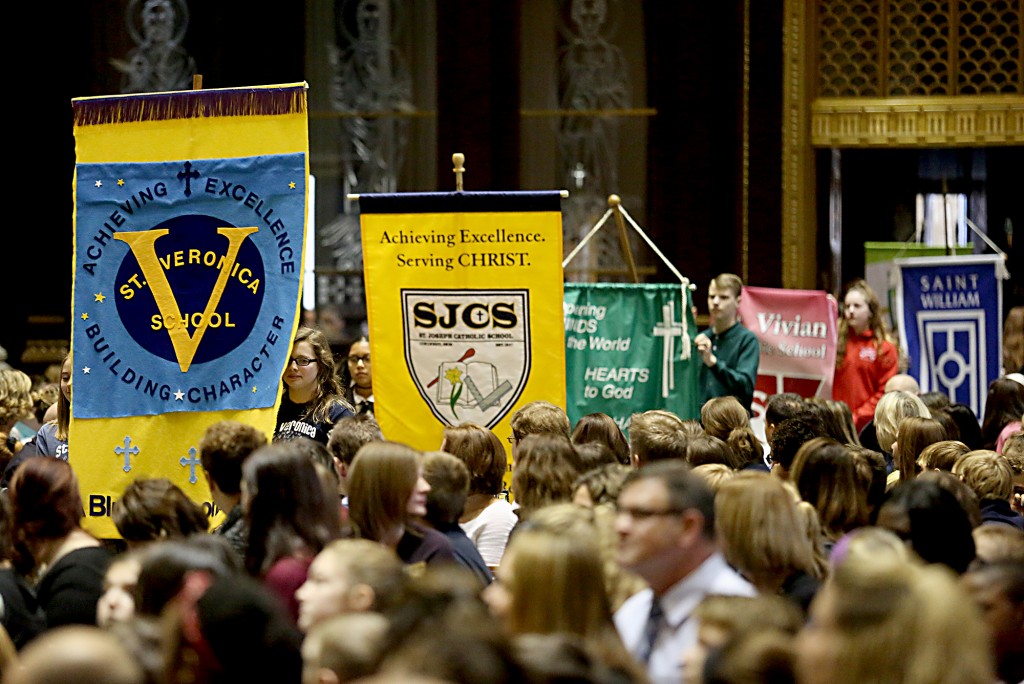 The historic One Faith, One Hope, One Love capital campaign conducted in the Archdiocese of Cincinnati by the Catholic Community Foundation will disburse its first tuition grants this fall. Spokesmen for the archdiocese say the student aid program funded by the campaign will allocate more than $2 million for tuition assistance to more than 2,000 elementary and high school students.
In all, 2,174 offers were extended, amounting to $1,983,500. Another $200,000 will be set aside to aid families that experience "dire emergencies" during the school year.
According to the archdiocese, about half of the families who applied were accepted, and the most common offer was $1,000 (grants range from $250-$1,000). Families have accepted 2,058 grants, for a total of $1,877,250 and an acceptance rate of 94.7%.
The 2017-18 academic year will be the first for the new, permanent program for need-based tuition aid supervised by the Catholic Education Foundation for the Archdiocese of Cincinnati (CEF). An independent third party, Facts Management, reviewed the applications to determine need.
Students eligible for state aid, such as EdChoice grants, were not eligible for tuition aid from the funds. Families who applied for the grants but did not receive offers are still eligible for any existing school or parish aid programs, according to the archdiocese's Stewardship Office.
The tuition money will be paid directly to schools in September, after enrollments are confirmed. The $200,000 in extraordinary awards for 2017-18 will go to families who face unexpected need, as determined by their school principals, and also to qualifying families that moved to the archdiocese after the application deadline.
The Archdiocese of Cincinnati is America's 44th largest diocese, but has the nation's sixth-largest Catholic school system with 111 Catholic primary and secondary schools. The CEF was established to strengthen the school system's Catholic identity, and the fund was created to help keep Catholic education affordable for a wide range of families.
For more information about the One Faith, One Hope, One Love campaign, visit 1faith1hope1love.org.