Mo Prikkel: Catholic Central's Campus Minister shaped by tragedy and a supportive faith community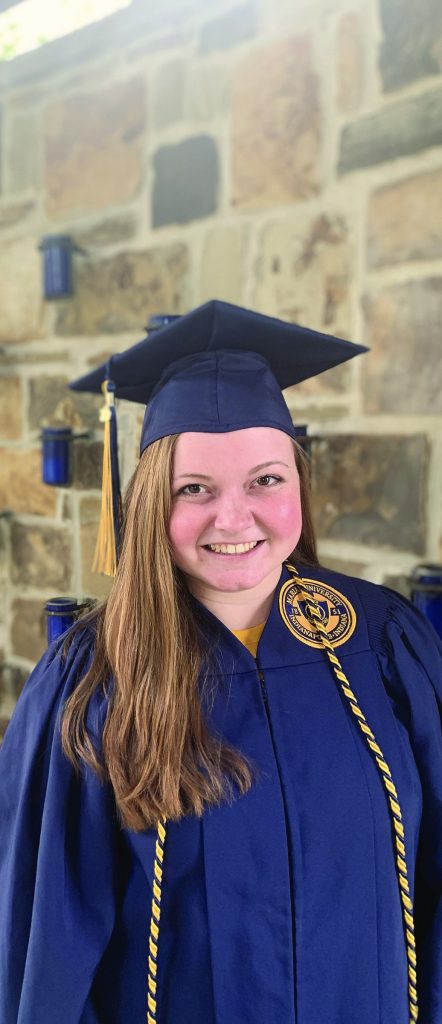 Sometimes, our most difficult experiences are what prepare us for a life's mission. This is certainly true for Maureen "Mo" Prikkel, the Pre-K through eighth grade campus minister at Catholic Central School in Springfield.
Catholic Central is an institution with a proud, 90-year history of providing a faith-based, college-prep education. The school's president, Michael Raiff, said he recently saw the need, "to strengthen the faith of practicing Catholics, but also to assist in introducing the faith to others in our school and community."
Catholic Central's student population is 53 percent Catholic, which, according to Raiff, reflects the local community.
"We cannot be restricted by metrics of who make up our school. We will continue to focus on Catholic education, but we must also think critically about how to be servant leaders to the Springfield community," said Raif.
They could not have found a more committed champion for this undertaking than Prikkel. Her own life experience prepared her well to support Catholic Central's mission.
Growing up in Beavercreek, Prikkel was a member of St. Luke Parish and attended Chaminade Julienne Catholic High School (CJ) in Dayton. She was very active, playing basketball and tennis. She also participated in faith activities, including FLIGHT, (Faith Leaders in God's Hands Today), a pro-life group and served as a student leader for Marianist LIFE (Living in Faith Experience). She served as a retreat leader and also worked with the homeless in Dayton.
Prikkel confessed to being naturally shy, but said the community support she received when she endured a life-altering tragedy drew her into active ministry. During her freshman year, Prikkel's mother, Peggy, died unexpectedly. It was the single worst time of her life.
"I was not sure who God was any longer. I did not understand the meaning of relationship with Him or why He would allow such loss and suffering," she said.
But the CJ and St. Luke's Parish communities rallied around her, allowing her to find meaning in the midst of suffering. She bonded with a high school friend who was enduring the loss of her father. Prikkel also reflected on her participation in a grief community at CJ. "I did not want to go," she said, "but these people helped me to realize there was more reason to trust in God than to question Him."
Following graduation, Prikkel pursued an undergraduate degree in pastoral leadership at Marian University in Indiana. Each of her four years included a summer internship that confirmed the call to faith ministry she received in the midst of her suffering.
Reflecting on those events, she paused for a moment, appearing to steel herself, before she shared: "If my mom had not passed when she did, my faith life would not be what it is today. Those relationships made me want to be the person others could turn to and talk with."
Prikkel continued, "I want to have a lasting impact on the students at Catholic Central, similar to the impact those St. Luke's and CJ had on me. I have had tremendous highs and lows in my faith life, and these give me an opportunity to share my experiences with students, walk with them on their own journeys and encourage them to be the person God calls them to be."
This article appeared in the January 2021 edition of The Catholic Telegraph Magazine. For your complimentary subscription, click here.