Networking meets charity in Dayton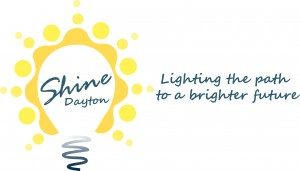 New young adult group shines spotlight on Catholic Social Services
There's a new "shine" in the Gem City.
Shine Dayton is a new group of young professionals dedicated to raising awareness among their peers of the good works offered and performed by Catholic Social Services of the Miami Valley (CSSMV).
"They plan to do all kinds of things to promote our agency to people and to encourage them to consider volunteering and to garner support through philanthropy — involvement in any capacity. It's pretty open-ended at this point," said Mike Lehner, director of marketing and development for CSSMV.
The vision for the group came from Rachel Prindle, chair of the Shine Dayton executive committee of 10 charter members. She is a third-generation active supporter of Catholic Social Services.
"We are just starting out. I started the group to raise awareness about the work of Catholic Social Services in Dayton and it is meant to expose young professionals to all the things the agency does," said Prindle, director of marketing and enrollment at Bishop Leibold School in Miamisburg.
"My grandmother, Marilyn Hart,started actively volunteering years ago to raise awareness for the adoption and foster care programs. My mother, Mary Gearhardt, was helping the agency for 15 years. So, I've always had great exposure to all of the services and all the good service agency does. I want to bring awareness to the next generation of volunteers for the agency and that's why this started.
"I brought the idea to the agency, and have selected young professionals from different areas to focus on what we're trying to accomplish. It's been a collaboration."
Following a membership initiative, the next goal will be to provide service, discussion, and networking opportunities. This fall, Shine Dayton intends to launch discussion opportunities focusing on social justice issues and how members can become involved through Catholic Social Services of the Miami Valley.
Plans are to hold these member meetings at local craft breweries of coffeehouses. "We will invite someone to come in and talk about one of the social justice issues, and there are so many — maybe refugee settlement, maybe the food pantry and others," said Prindle. "These are also opportunities for networking, and different platforms for different people.
Annual membership is $15, and Members receive a Shine Dayton T-shirt. Funds go to discounts or free admission at membership events, and to further the efforts of CSSMV. "To be certain Shine Dayton is the right fit for you, feel free to attend two free events before paying membership dues," Prindle said.
There is no time requirement to remain a member of Shine Dayton. Members are encouraged to try to attend at least one event per year but Prindle said it is best to stay engaged in the mission and work being done by attending more frequently.
"We believe each person brings something unique to the table. Please reflect on the best way to get involved, utilizing your time, talents, treasure, or a mixture of the three," she said.
Shine's first event will be a Launch Party with dinner, an open bar, a raflle, a craft beer pull, and dancing at 6 p.m. on Oct. 13, at Top of the Market restaurant in Dayton. Tickets are $50; proceeds benefit the CCSMV Refugee Resettlement Program.
For information on the party or the group, visit cssmv.org/giving/shinedayton.