New marketing director hired by Athenaeum of Ohio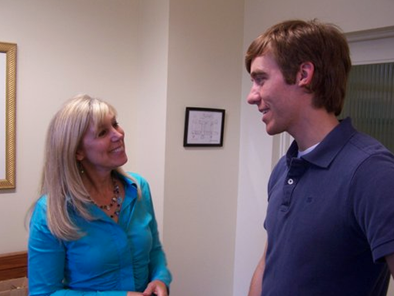 Press Release
Mary Krutko Massa has been appointed marketing director of The Athenaeum of Ohio/Mount St. Mary's Seminary of the West.
Massa joins the Athenaeum after 27 years of experience in the local television market as a reporter with WKRC-TV (10 years) as well as the host and marketing coordinator of a television home show airing on WCPO-TV (17 years).
"I can't think of a more fulfilling job than to promote The Athenaeum of Ohio because this is where the seeds of evangelization are being planted and Catholic leaders are being rooted in the faith," Massa said.  "I am passionate about my love for our Lord Jesus Christ and his Church and I am excited about getting the message out about the inspiring people and abundant resources that are here at the beautiful Athenaeum."
Jim Rice, Athenaeum vice president of advancement said: "I am excited and pleased to welcome Mary Massa to the Athenaeum team as our new marketing director. Mary has a great background in TV news reporting, marketing and video production. Her strong faith and contagious personality will have an immediate impact in spreading the word about the great things here at the Athenaeum."
Massa is a graduate of the University of Dayton with a Bachelor of Science in communications and minor in marketing. She and her husband, Gary, live in Anderson Township and are active parishioners at Guardian Angels Parish where she teaches Bible Camp and volunteers with Children's Liturgy of the Word. Mary and Gary have four children, ages 16 to 22, all of whom attend Catholic schools. She also is very active in pro-life ministries and is on the Advisory Board of Pregnancy Center East.