Out and About for June 2023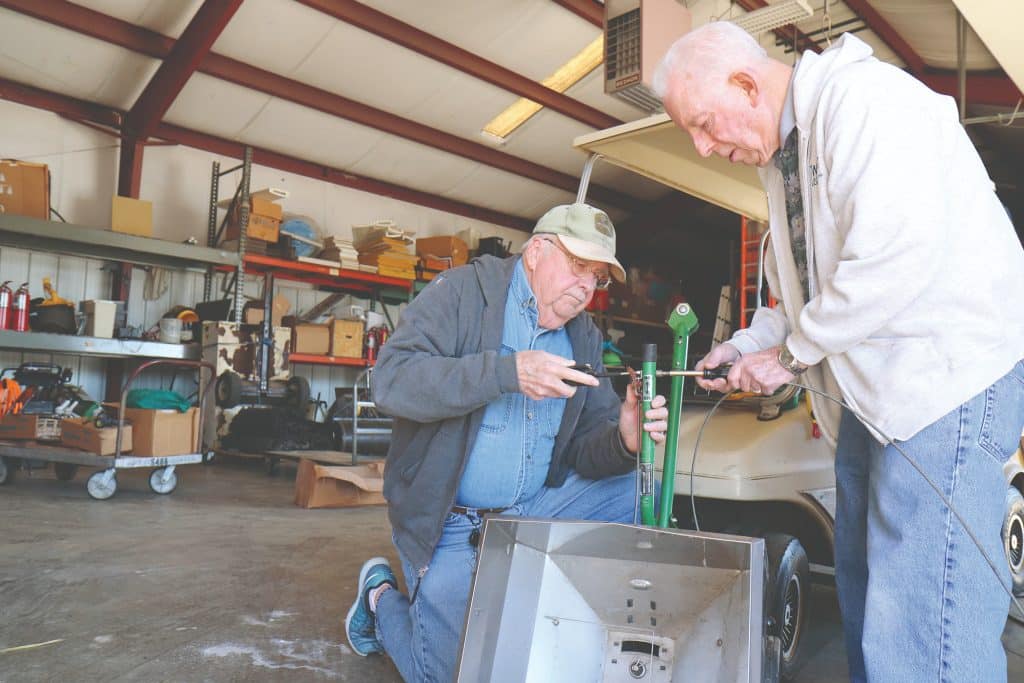 1) Fixer Uppers in Xenia
Lou Schnorr (right) teams up with Bill Berner to fix equipment at St. Brigid Church in Xenia. Schnorr and Berner are part of a volunteer group that meets Wednesdays to help maintain assets at St. Brigid.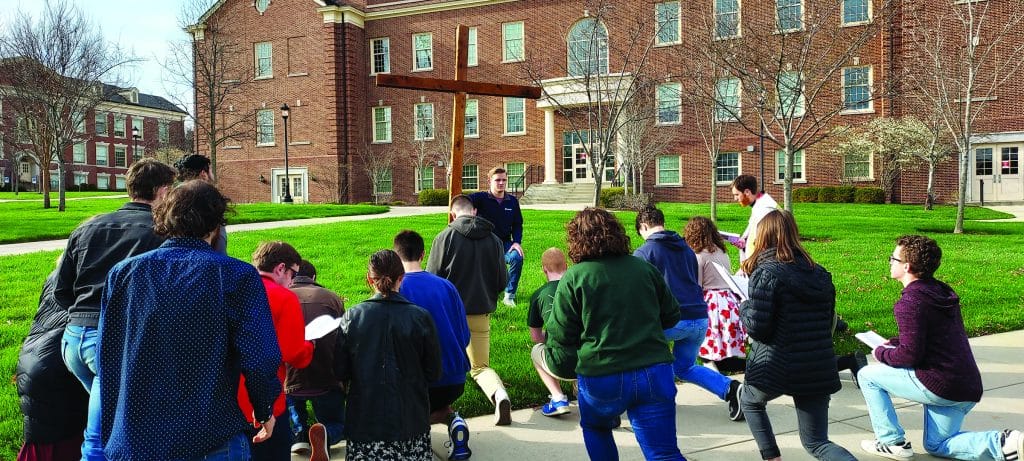 2) Way of the Cross at Miami U
Father Jacob Willig and the Miami Catholic Newman Center students led the Way of the Cross on Good Friday at the Miami University Campus.
3) Removing Marriage Barriers in Dayton Our Lady of the Immaculate Conception Church in Dayton celebrated marriages for couples who have been together from 5-30+ years. The church's goal was to help remove barriers the couples faced in receiving the Sacrament of Matrimony, such as language, culture and finances. This included gathering all the requirements needed for a Sacramental marriage. Photo provided courtesy Bella Vita Photo & Video.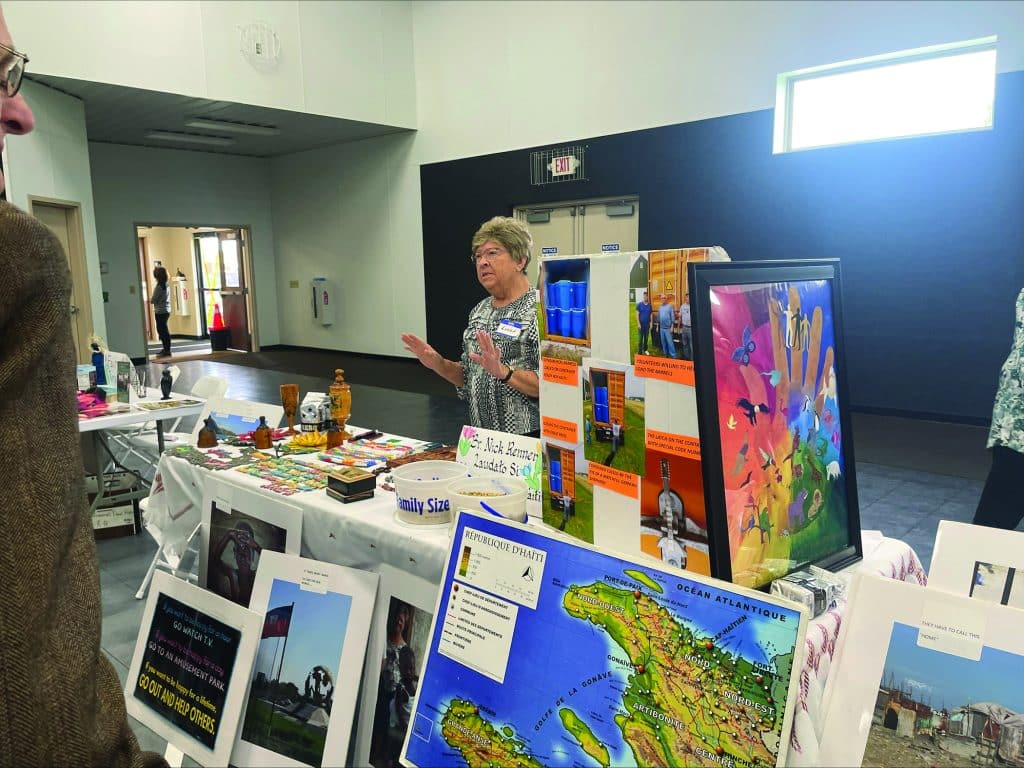 4) Building the City of God
Building the City of God was a day for fellowship, growth, idea sharing, social action and prayer for those in the Northwest Parish Families. There were tables from outreach ministries, as well as a keynote speech from Mary Anne Bressner of Catholic Charities. Participants prepared an advocacy project and an offering of letters about the Farm Bill, and ended then day with a short service project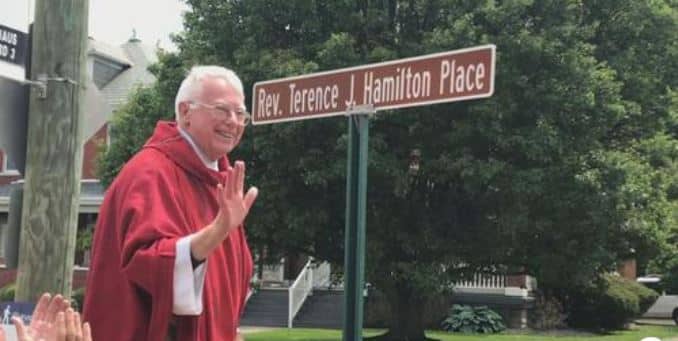 5) The mayor did a presentation and Fr. Terry Hamilton unwrapped the tightly wrapped sign. It is on a city right-of-way so it's permanent and can't be taken down, unless the city removes it. (and they don't expect to) This was to celebrate Fr. Terry's 50th anniversary of his ordination and his retirement. The city wanted to recognize all that he did for the community in addition to what he did for the parish.