Photo Essay: Brent Celek from the Super Bowl Champion Eagles visits La Salle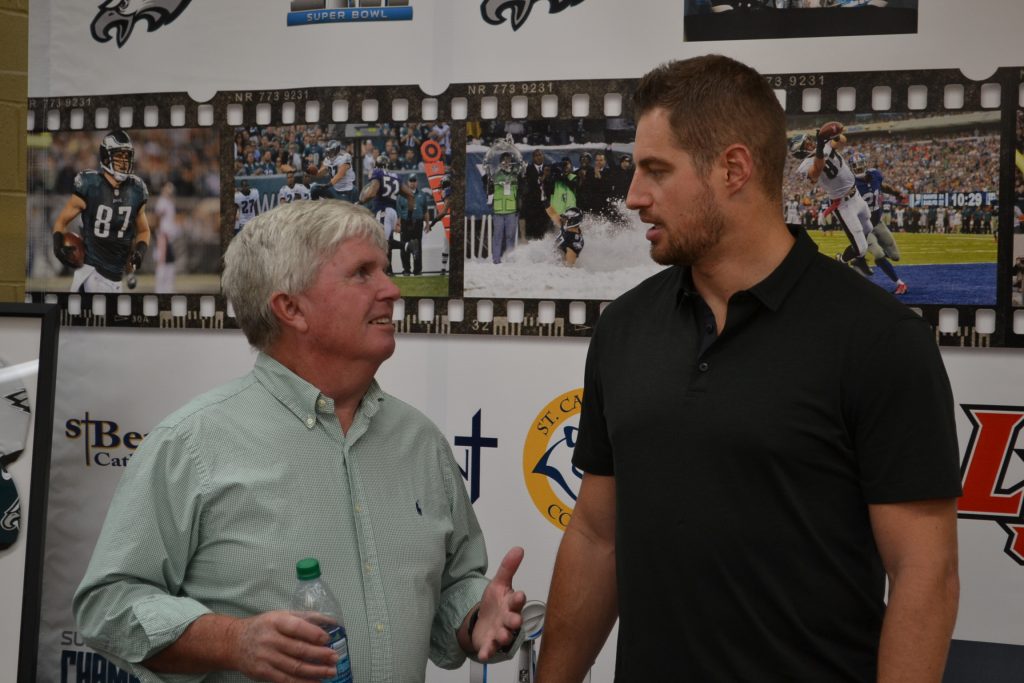 Brent Celek walked the hallowed halls of La Salle High School 15 years ago. He went to grade school at St. Bernard Taylor's Creek, and in 1999 began his career at La Salle. After a stellar 4 years as a Lancer, he racked up awards as first-team all district his junior and senior year, setting a record as well for an 89 yard pass.
In the Fall of 2003, Brent became a Bearcat at the University of Cincinnati. earning a Most Valuable Player award, amassing over 1,135 yards and being on victorious UC teams that won the Fort Worth Bowl in his sophomore year, and International Bowl his senior year.
Celek was drafted in the fifth round by the Philadelphia Eagles and in 2009 became starting tight end. His 11 season totals: 398 receptions for 4,498 yards, an average of 12.6 yards a catch. Brent reached the pinnacle of his career, as The Philadelphia Eagles defeated the New England Patriots 41-33 in Super Bowl LLII in Minneapolis.
Just 34 days after the Super Bowl it was old home week back in Cincinnati. I spoke with Brent's cousin a senior at La Salle and he relayed to me how they all live in close proximity to St. Bernard Taylor's Creek. Not only was Brent in the building, his younger brother Garrett was on hand. Garrett, a 2006 La Salle Lancer went on to play for the Michigan State Spartans, and now playing for the San Francisco 49'ers. Garret, a tight end, has 77 receptions for 1,104 yards, averaging 13.2 yards a reception.
Young children are normally excited to meet a pro football player, especially a Super Bowl Champion. Yet tonight it was more of meeting an old friend. Brent & Garrett Celek were home. St. John the Baptist De La Salle, Pray for us; Live Jesus in our hearts, forever!
Current Lancers meet Brent Celek: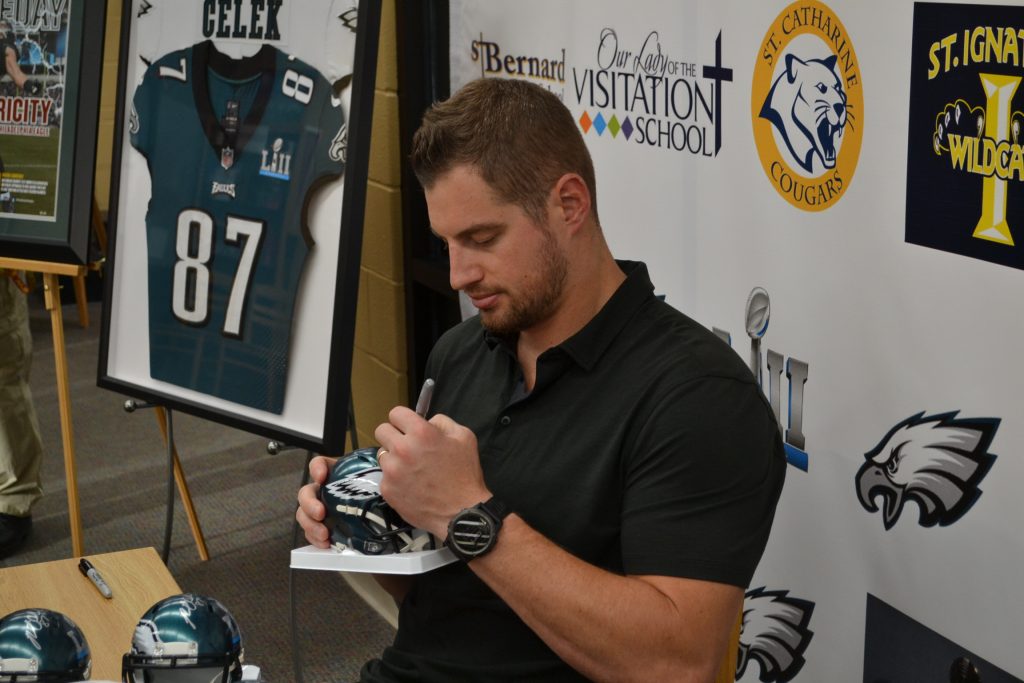 A fun night at La Salle as Brent Celek signed autograph's for the throng in Lancer Nation