Pope Francis draws crowds throughout Archdiocese of Cincinnati [Photos]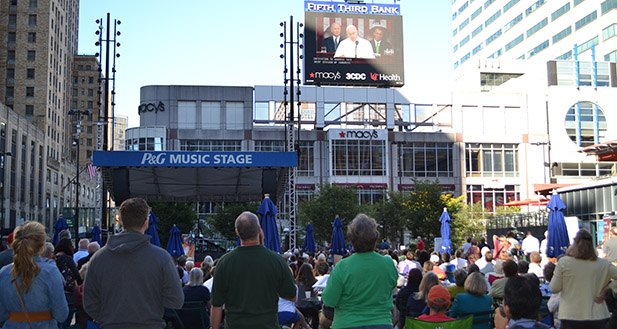 By John Stegeman
The Catholic Telegraph
As this story was typed Thursday afternoon, Pope Francis was more than 430 miles away in Washington, D.C. Despite the distance, thanks to modern technology, more than 600 people throughout the Archdiocese of Cincinnati gathered Thursday morning to watch the Holy Father address Congress. At least one other watch party took place Wednesday, honoring the canonization of St. Junipero Serra.
See photo gallery below
The largest gathering took place in downtown Cincinnati at Fountain Square. The archdiocese-sponosored event — dubbed Coffee with the Pope — drew roughly 400 participants. The pope's speech, the first address by a pope to a joint meeting of Congress, was broadcast via C-Span on the giant television above the square and various ministries of the archdiocese were present to hand out information as well. Free coffee was provided by The Coffee Emporium.
Families, businessmen, home school students, religious leaders and more gathered for the event on the square with most of the Cincinnati television news networks there providing coverage.
"We know that local Catholics are inspired by Pope Francis, and for months now people have responded with overwhelming generosity with the Food for All Campaign in pledging items of food and writing letters to Congress to end hunger," said Sean Ater, director of the Office of New Evangelization for the archdiocese. "I guess I shouldn't have been surprised by the huge crowd that showed up on Fountain Square to watch the Pope give his historic speech to Congress. But I was! It was wonderful to see people of all ages and background gather in a spirit of joy and love an community. This is why I love being Catholic!"
In Dayton, a watch party for the speech took place in the Hangar at the Kennedy Union, a student center. Between 175 and 200 people attended that event, which was sponsored by UD's Campus Ministry. The Dayton campus ministry group also sent two busloads of students to Philadelphia for this weekend's Papal Mass.
"It was gratifying and edifying and strangely not surprising (to have good attendance)," said Nick Cardilino, director for the University of Dayton Campus Ministry's Center for Social Concern. "Our students have really taken to Pope Francis and they are just so excited that he is here. I had students badgering me for months to organize a trip to go to the Mass in Philadelphia, so we did… There's such great love and admiration for Pope Francis I'm not surprised by the turnout this morning."
Various networks and websites are providing coverage of the papal visit, including a USCCB live stream available HERE, and the constant coverage has given Catholics the opportunity to come together.
A day before Pope Francis addressed Congress, he celebrated Mass at the Basilica of the National Shrine of the Immaculate Conception. There he declared the holiness of St. Junipero Serra, founder of a string of missions in California.
That event was an occasion for the Serra Club of Cincinnati to gather together. Members of the group, their families, and others — close to 50 in all — met at Ruah Woods on Cincinnati's west side for fellowship and to watch the canonization of their namesake saint. St. Junipero Serra became the first saint canonized by a pope on U.S. soil.
"Yesterday was a great moment in the history of the Serra International apostolate and as a member club of Serra International, it was a great moment for our Cincinnati Serra Club," said Wayne Topp, president of the Cincinnati Serra Club and Vocations Director for the Archdiocese of Cincinnati. "When we are able to spread the word about Serra, we are able to grow the number of people offering prayers for vocations and making efforts to grow in their personal holiness and in that way, yesterday's event was not only a historical and beautiful celebration, it was a great opportunity for our apostolate and club."
For more coverage of Pope Francis' visit to the United States visit POPE CENTRAL.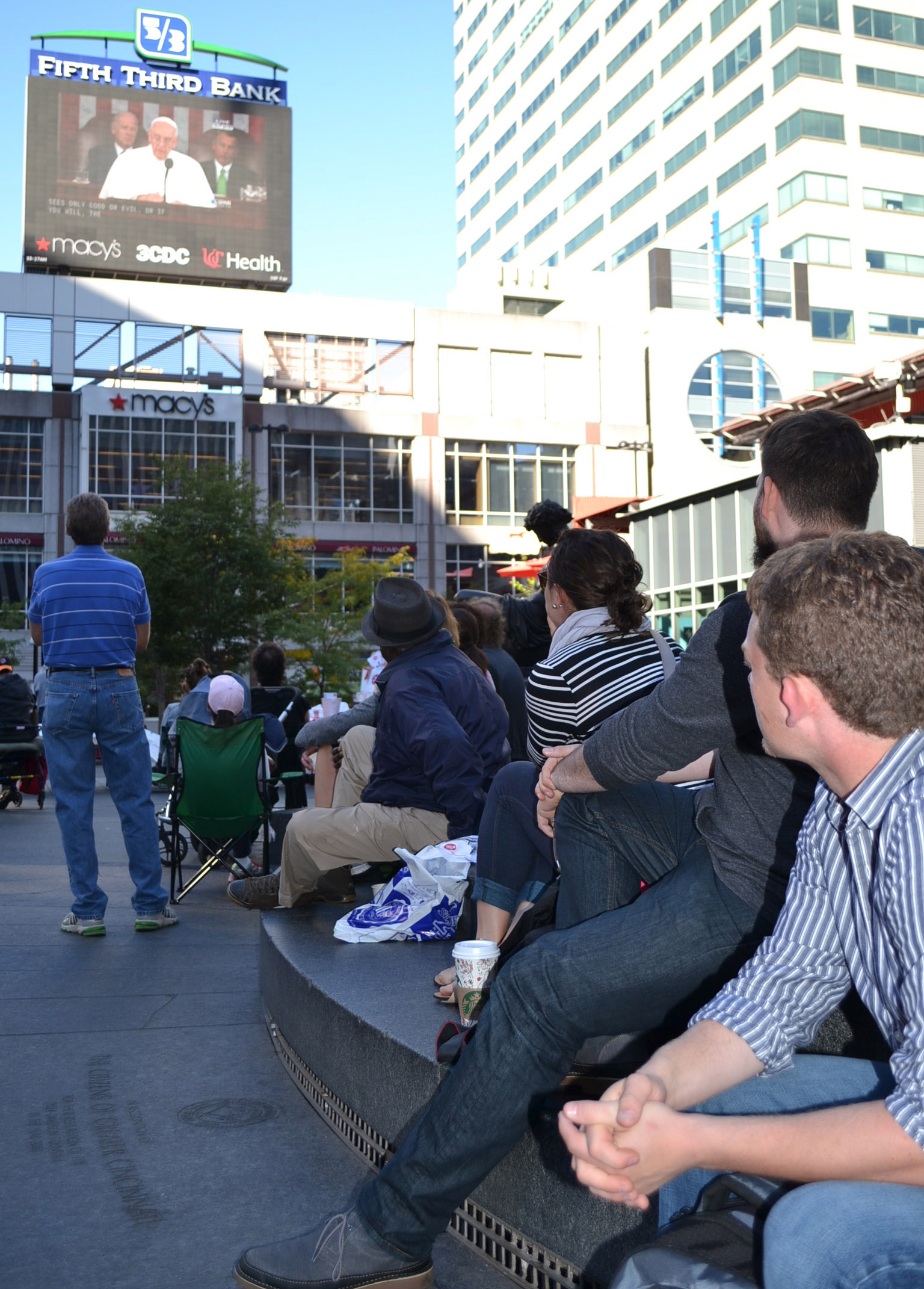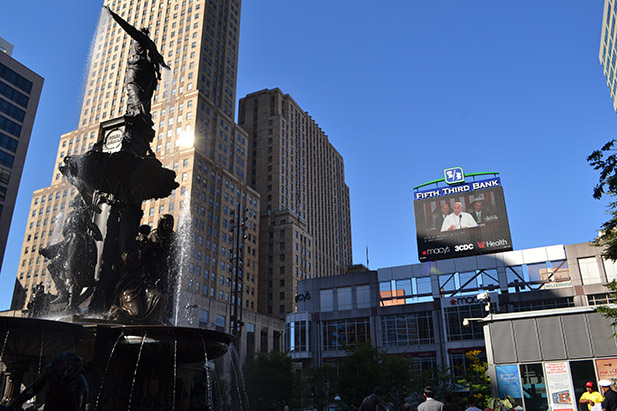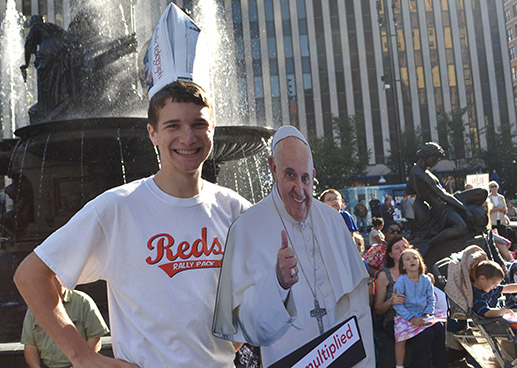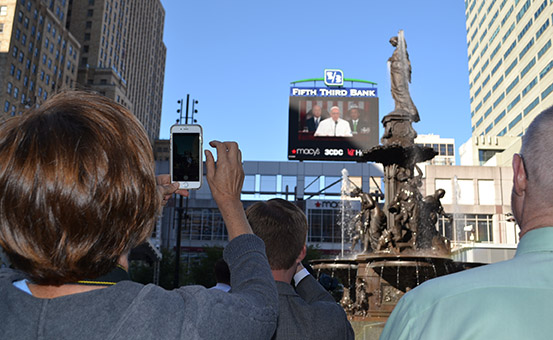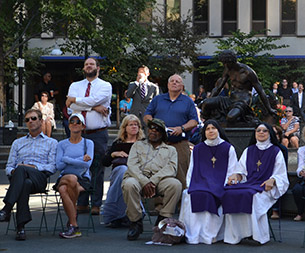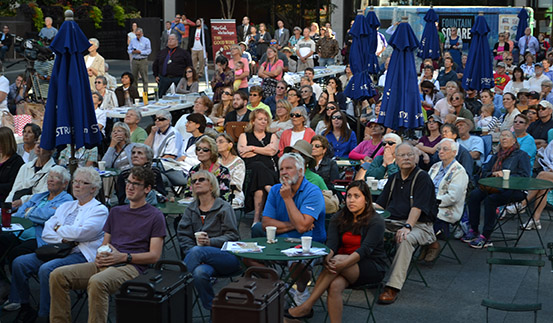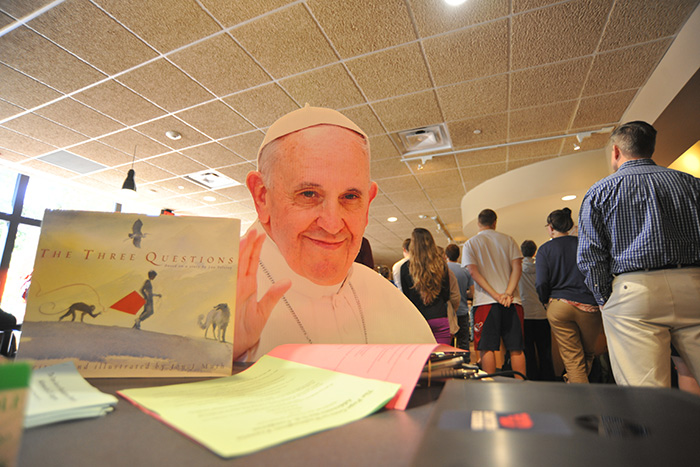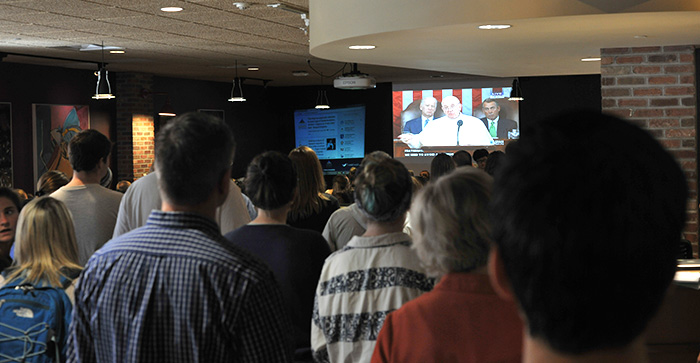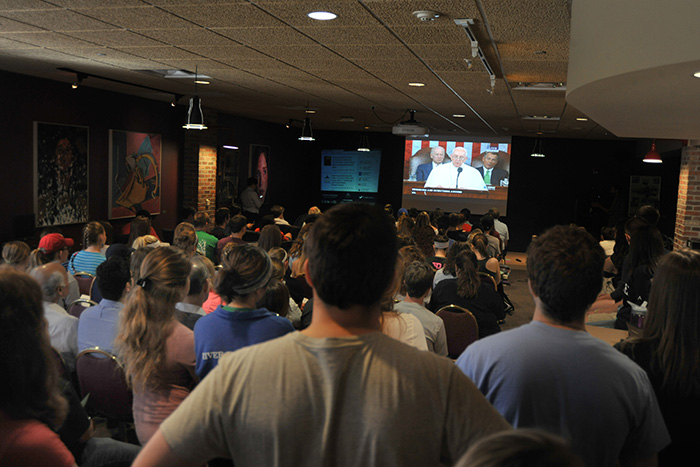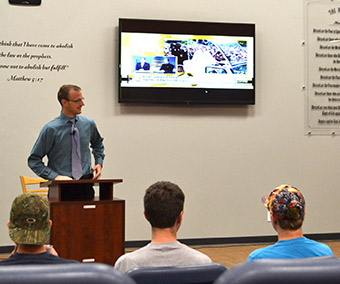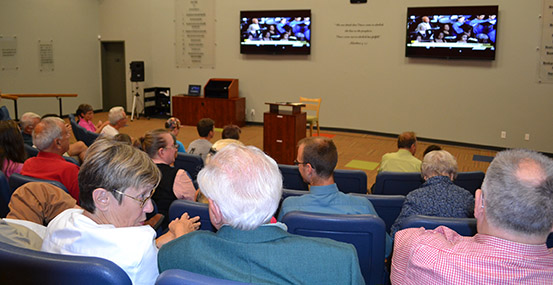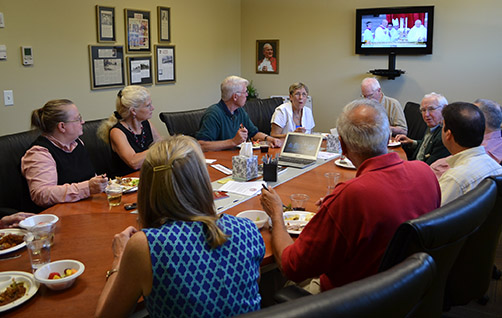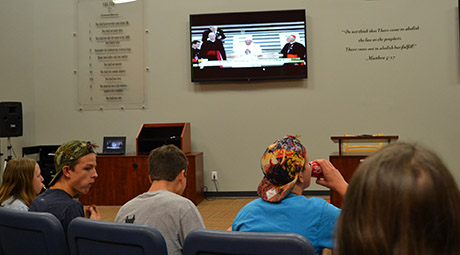 Posted Sept. 24, 2015