Prison Ministry A Humble place to Serve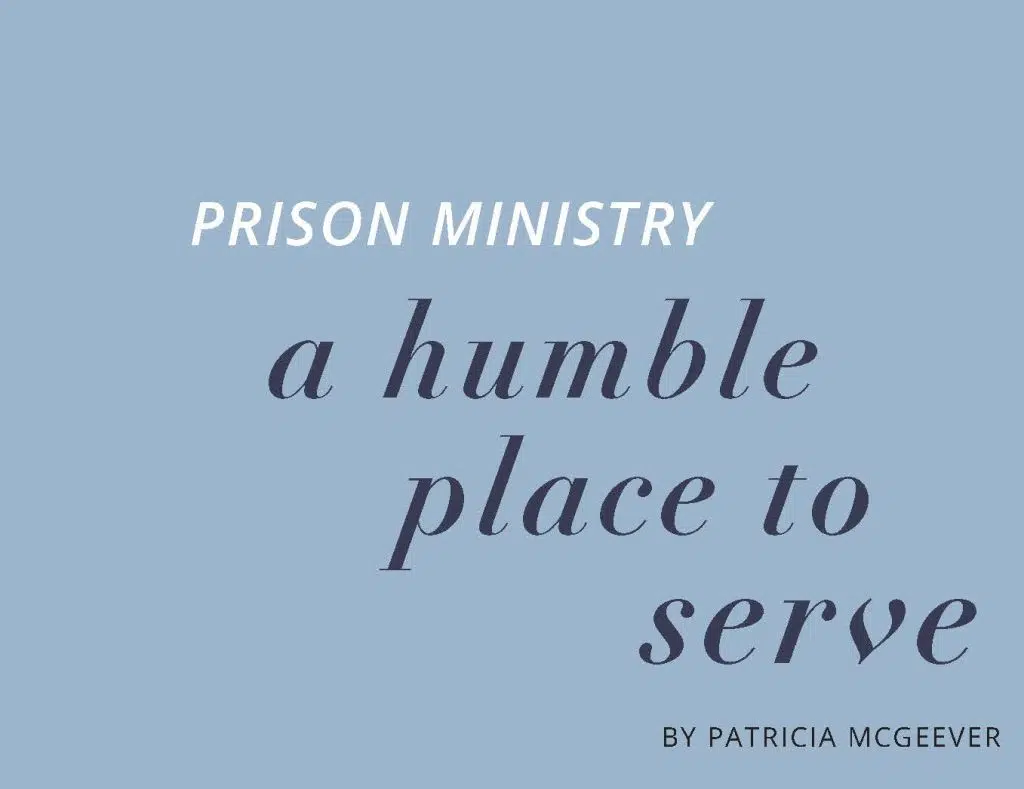 by Patricia McGeever
Wait-listed last year for her fall college semester, Maria DeRoo asked God what she should do with this newfound time. The answer landed her in a women's prison as a volunteer with the Archdiocese of Cincinnati's prison ministry.
"It's been a very humbling place to go and to serve," said DeRoo.
Every Monday for three hours, DeRoo, 29, visits women incarcerated at the Dayton Correctional Institution, a high-security women's prison in Dayton. She and other team members provide opportunities for the inmates to pray, receive the sacraments and learn the Catholic faith.
She first felt the tug toward prison ministry when her parish priest spoke about his own experiences. DeRoo tagged along on a visit last September to see if it was something she really wanted to do and has continued ministering in the women's prisons since. "I was shocked at first at how beautiful [the inmates] were and how open they were to receiving the sacraments and receiving me," DeRoo said.
Covid protocols were in place so DeRoo couldn't fully see the women's faces behind their masks, "but they were there and they prayed and definitely wanted to be there and be engaged," she said.
Serving a life sentence with no chance for parole, Jessica, 43, participates in the program to develop a closer relationship with God and to learn more about Jesus' love.
"It brings peace, comfort and contentment in the darkest times of my life," Jessica said. "Without God, this place would be unbearable. I grow closer to God every day."
Fifteen to 20 volunteers minister to dozens of inmates at three Ohio Correctional Institution prisons in Lebanon, Warren and Dayton. "She's fantastic," Marty Arlinghaus, Director of the Prison Ministry, said of DeRoo. "I know I can rely on her. She's very personable with the women. All the women love her and she really has a servant's heart."
They appreciate both DeRoo's knowledge and mercy. "She comes in every Monday with a smile on her face and the love of our Lord in her heart," said Jessica. "She is considered family, the sister I've never had. No judgment, just love."
Four to five volunteers make the weekly trip to the women's prison and pray the Rosary and Divine Office there. When a priest is with them, he celebrates Mass and hears confessions; otherwise a Communion service is held. Everyone who wants to learn about the Catholic faith is welcome.
Marci, 41, will soon be released after serving a five- year sentence. Baptized as a baby, she says she did not know what it meant to be Catholic until she went to prison. "It has truly saved my life," Marci said of the ministry. She is "excited about her new life and freedom in God."
DeRoo soon begins a part-time position with the archdiocese as a field assistant to help run the program.
"Maria exhibits compassion for everyone," said Marci. "She's a great role model for us to look to while trying to lead a Christian life."
The volunteer work sparked something in DeRoo, currently a full-time nanny. Having earned a psychology degree from The Ohio State University, she is now studying for her Masters in counseling from Divine Mercy University and envisions a future working in the prison system.
"I would have never thought this would be where I found my home to minister to people, but I'm continuously amazed and surprised by how the Lord is drawing me to love these women and be open to continue to minister to them," she said.
This article appeared in the October 2022 edition of The Catholic Telegraph Magazine. For your complimentary subscription, click here