Radiate Christ: The Pastoral Letter Study Guide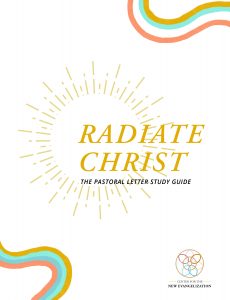 Welcome! We're glad that you have decided to study, reflect and pray with Archbishop Dennis M. Schnurr's pastoral letter, Radiate Christ.
As we anticipate the 200th anniversary of the establishment of the Diocese of Cincinnati, we hope you will seize upon this moment in our Church's history to deepen your relationship with Jesus and to discern your own role in the renewal of the Church! Simply click the link below.