Recap: Proclaim Day 2 (Photos added)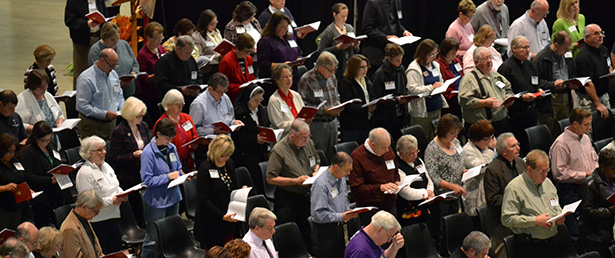 Staff Report
DAYTON — Proclaim, a convocation of ordained and lay leaders from the Archdiocese of Cincinnati, was brought to a close Tuesday with praise and singing, much as it began a day before.
See Photo Gallery Below
More about Proclaim
Ending with a final prayer service, Tuesday at Proclaim included many members of the archdiocesan central staff joining the nearly 1,000 ordained and lay parish leaders at the Dayton Convention Center to learn more about how to become missionary disciples. For central staff, the event served as their annual Day of Reflection.
Tuesday began with morning prayer and rather than a single keynote address, attendees were treated to three TED Talk-style talks from a series of notable people.
Ann Garrido, an associate professor of homiletics at the Aquinas Institute of Theology and author of the book, Redeeming Administration, told those gathered to remember they aren't the only worker bee in the Lord's vineyard.
"No one person is called to do all things," she said. We are only called to offer the gifts that we have been given… There are many, many goods that are out there. The quickest way to get out of balance as a minister is to think that you are supposed to do all of them."
Tom Corcoran, co-author of Rebuilt, a book about the revitalization of his parish, admitted to entering ministry for the wrong reasons. Over the years though, he's come to see parish work as critically important.
"I found there is nothing more important than working in the trenches of a local parish," he said. "I think the local parish is the hope of the world."
Finally Alejandro Aguilera-Titus of the USCCB's Secretariat of Cultural Diversity reminded everyone that, "the Church exists to evangelize, not to Americanize."
After the speakers came Mass, with Auxiliary Bishop Joseph R. Binzer celebrating, and then a variety of workshops on topics such as: Sports as faith formation, faith sharing, spirituality of administration, intercultural competencies with teens, missionary discipleship, preaching that proclaims, the social dimension of evangelization, pastoral planning, Catholic schools and more.
In all, more than 1,000 Catholics registered to attend the two-day event. In a letter to those attending, Archbishop of Cincinnati Dennis M. Schnurr wrote, "We gather here together over these next two days to examine the complexities of this new missionary age and explore best practices, approaches, and resources which will help us to further the New Evangelization in the Archdiocese of Cincinnati."
Keynote speeches and other moments from the convocation were live-streamed and are archived HERE.
The Catholic Telegraph provided live coverage of the event via Twitter.
Photo Gallery from Day 2 
(CT Photos/John Stegeman)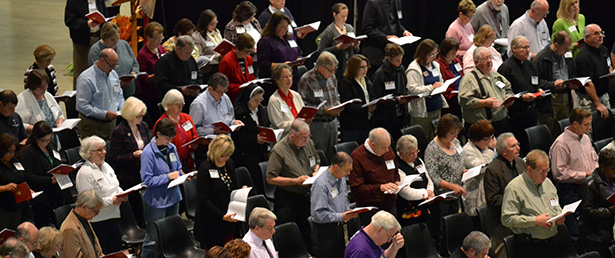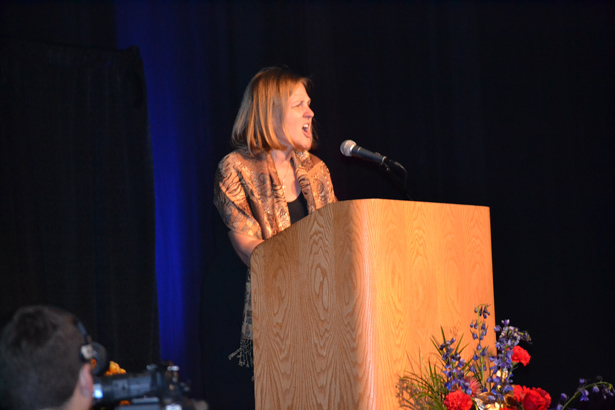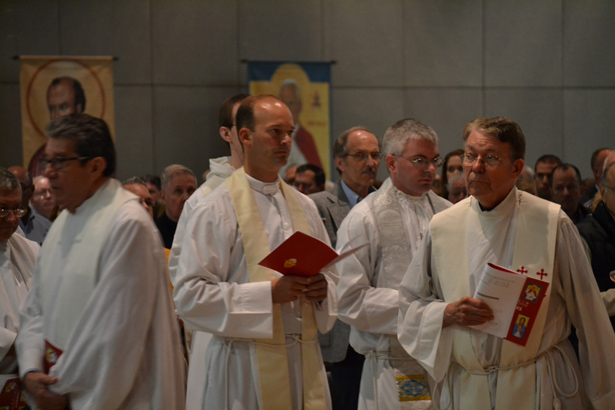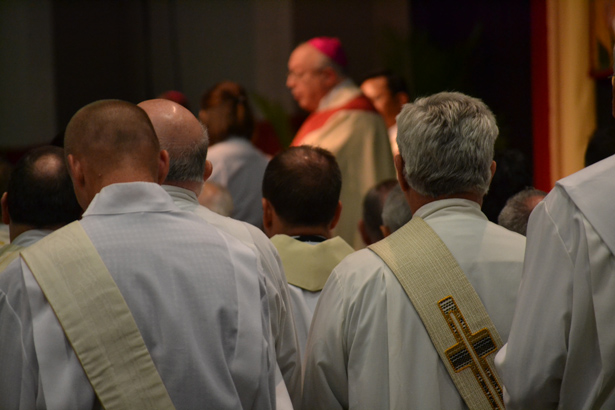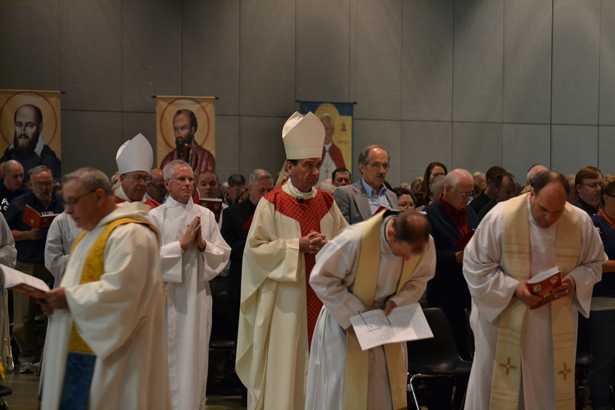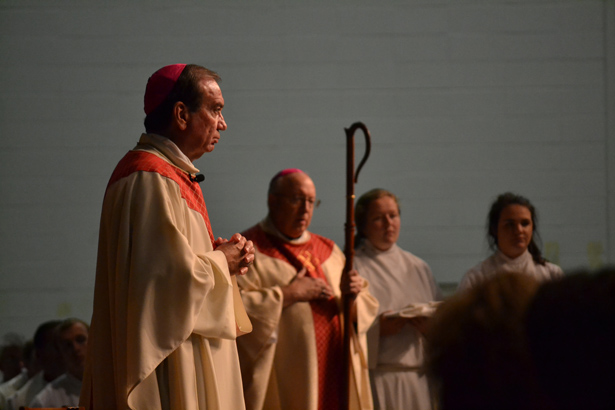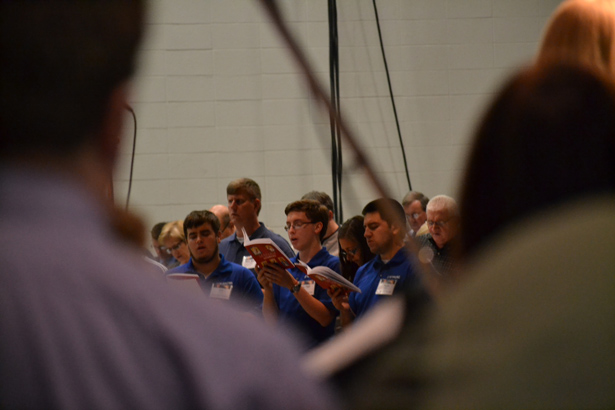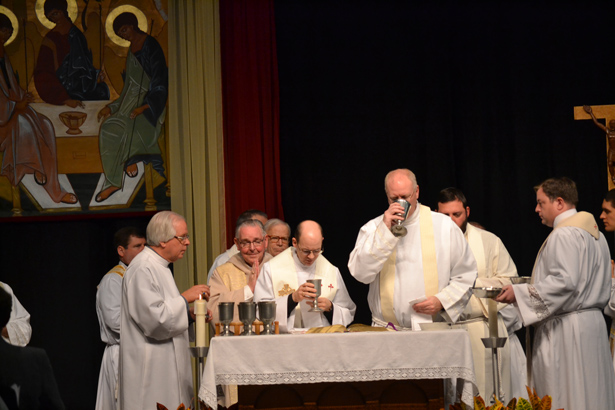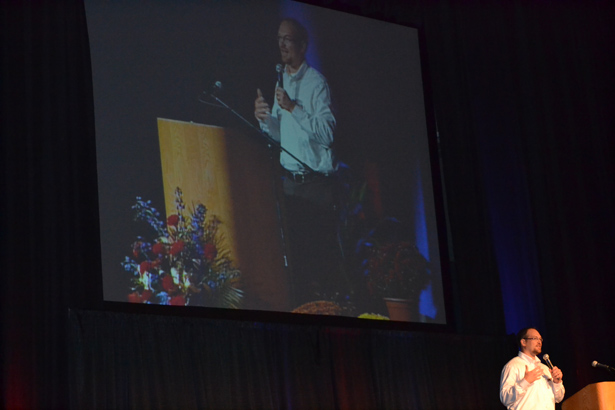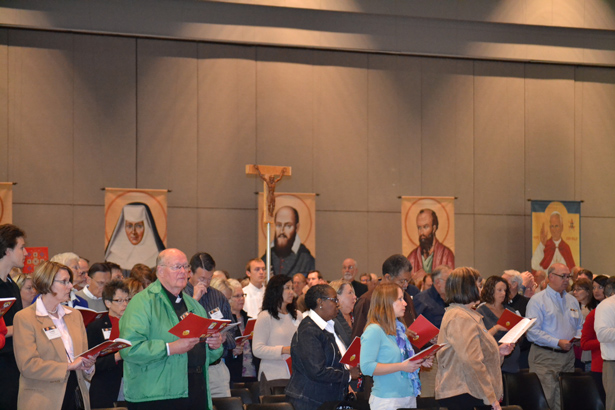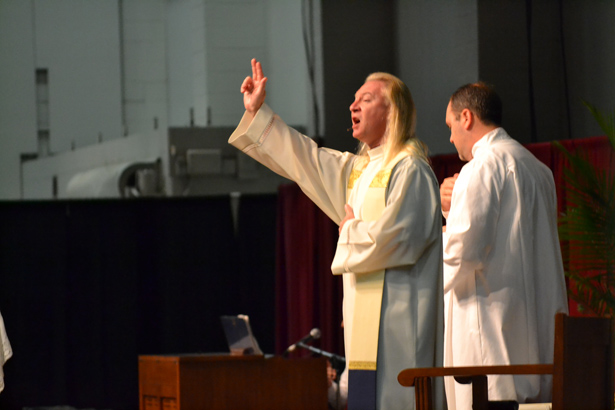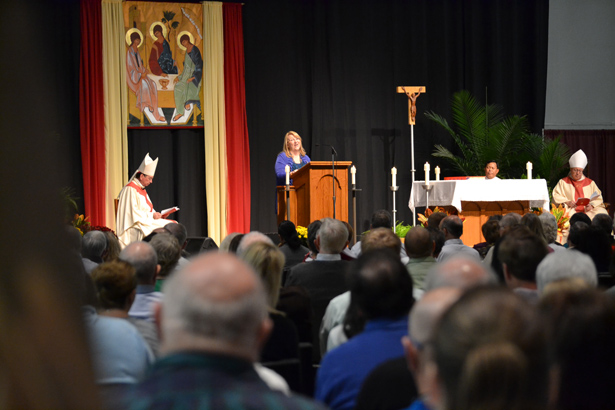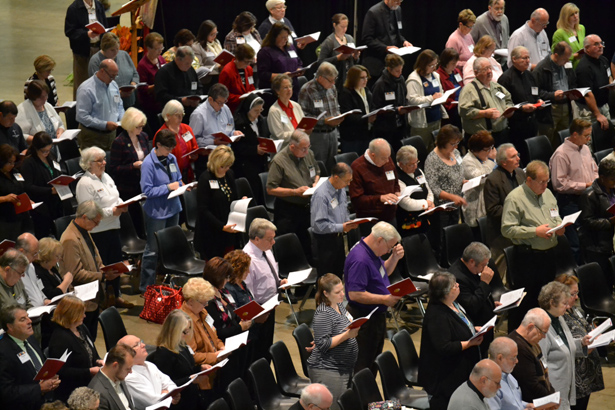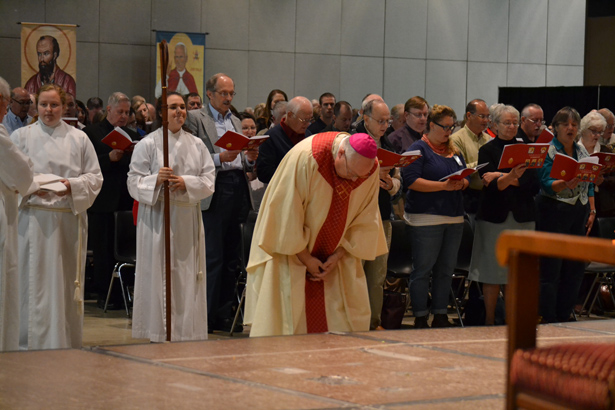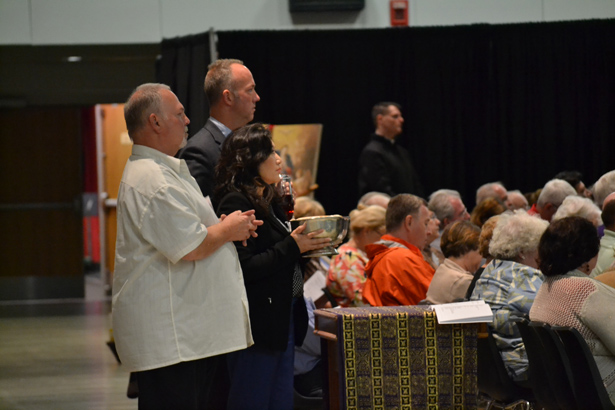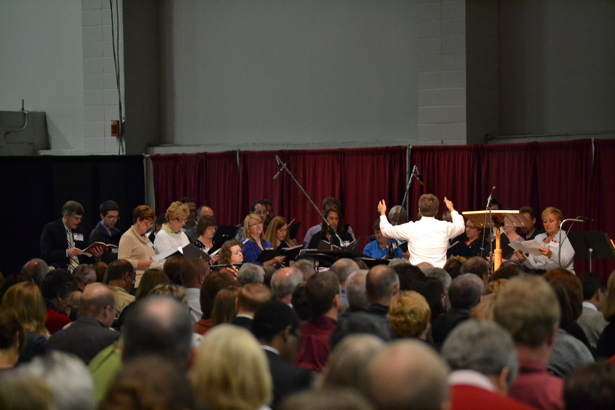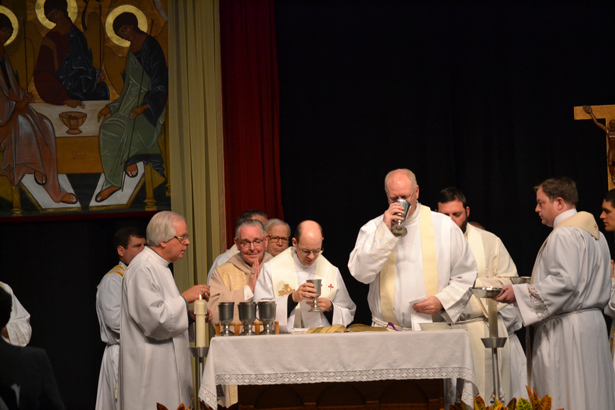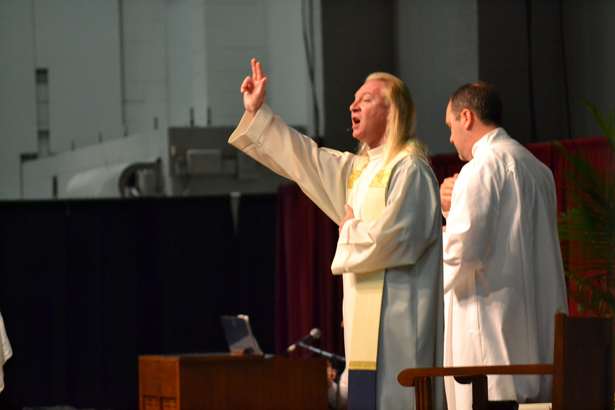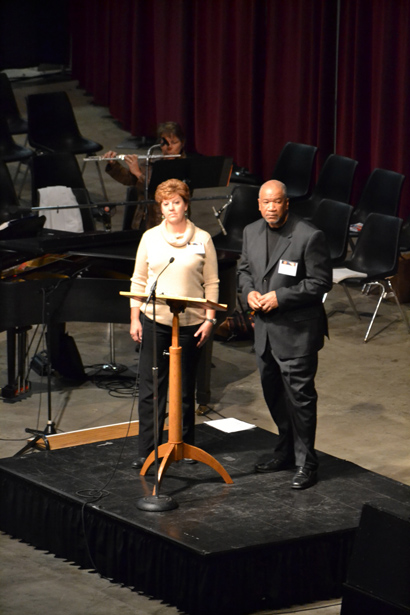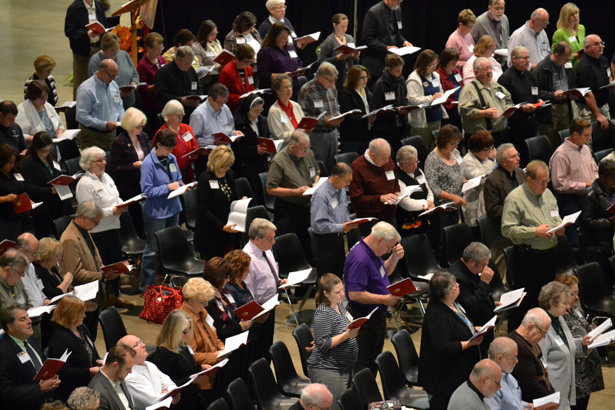 Posted Oct. 7, 2014
Updated Oct. 8, 2014