Recipe: St. Agnes Cookies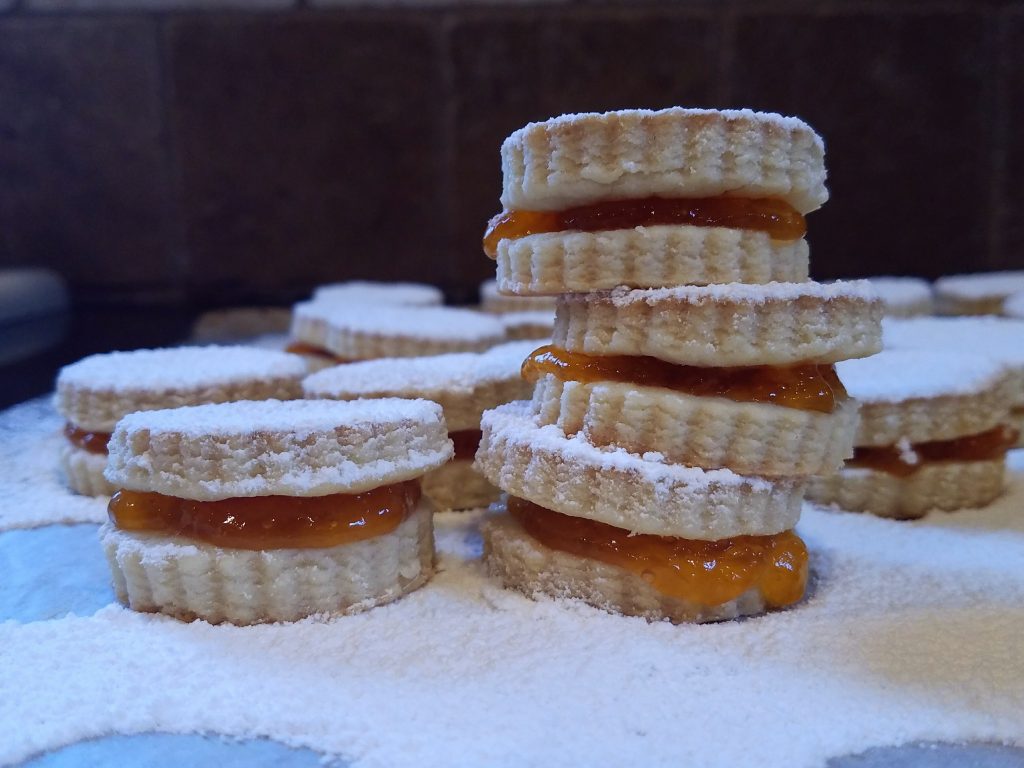 As promised in our print edition story about patron saints of food and drink: Veteran Cincinnati baker Jane Tabor gave the replication of the old German recipe a try, but said as it called for no water, the cookie dough was too dry. Please find a slightly amended recipe for cookies that hopefully no raven will carry away:
½ cup of sugar
3 cups of flour
2 TB of water
1 & 1/3 cup of butter
Powdered sugar to dust
Jar of apricot jam
Combine the sugar, water, flour and butter and work to a smooth dough. Refrigerate for 10 minutes. Roll out the dough to a thickness of about a quarter inch. Cut out an even number of cookie circles, about two inches diameter. Let dough rest for 30 to 60 minutes. Bake at moderate heat, about 350 degrees, in preheated oven about 12 minutes or until golden. Let cookies cool for one hour. Spread apricot jam on one circle and cover with second circle. Dust tops of sandwiches with powdered sugar.
Note: If you believe cookies need milk to be a proper pairing, don't forget the beloved patron saint of dairy workers, St. Brigid of Kildare. And definitely say a blessing before you eat your results.
For Erin Schurenberg's story on patron saints of food and drink, click here.