Relics of St. Sharbel to visit St. Anthony of Padua in Cincinnati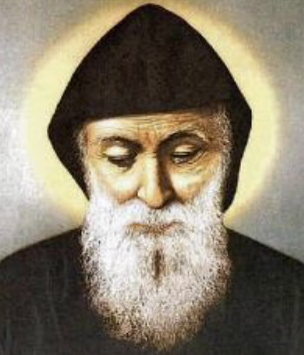 Staff Report
The relics of St. Sharbel Maklouf, a Maronite monk and priest from Lebanon, will be on display for veneration at St. Anthony of Padua Maronite Catholic Church in Cincinnati from Sunday, Oct. 25 until Tuesday, Oct. 27.
St. Sharbel's relics will be welcomed at St. Anthony of Padua (2530 Victory Pkwy, Cincinnati) Oct. 25 at 3 p.m. with the Divine Liturgy following at 4 p.m. At 6 p.m. a movie about the saint will take place with refreshments served, followed by adoration and confession. The church will remain open until 11 p.m. for personal prayer and a blessing with an icon.
For Monday, Oct. 26 and Tuesday, Oct. 27 the schedule will be as follows. Morning prayer at 9 a.m. in the chapel. Angelus and midday prayer in the chapel. Prayer of Mercy at 3 p.m. in the chapel and Evening prayer and liturgy in the church.
Tuesday only will be a Healing Mass at 7 p.m.
The visit is part of a larger program of travel for the relics to the United States. According to StSharbelUSA.org, a website relating information about the U.S. visit, it began  Sept. 2 in Detroit, Mich. and will continue through Jan. 31, 2016 visiting various Maronite churches in the United States.
St. Sharbel was born Youssef Antoun Maklouf in 1851. Two family members of his were hermits and he was drawn to that life, becoming a monk and priest in the Lebanese Maronite Order and taking on his new name. After a holy life as a hermit, St. Sharbel died in 1898 on Christmas Eve and various miracles have been attributed to his intercession.
St. Sharbel was beatified by Pope Paul VI in 1965 and canonized in 1977.
The Maronite Catholic Church is and Eastern Catholic Church in full communion with the Pope. There are two Maronite Eparchies in the United States and the Archdiocese of Cincinnati is home to two Maronite Catholic churches — St. Ignatius of Antioch in Dayton and St. Anthony of Padua in Cincinnati.
Posted Oct. 22, 2015