Religious leaders express solidarity with Sikh community after shooting
August 7, 2012
By Catholic News Service
MILWAUKEE — Milwaukee Archbishop Jerome E. Listecki joined other religious leaders in offering condolences and prayers to the people of the Sikh Temple of Wisconsin in suburban Oak Creek following an Aug. 5 shooting spree that left six of the temple's members dead and at least three others seriously wounded.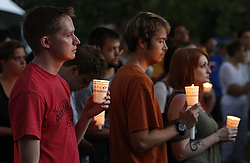 "Our prayers go out to the congregation at the temple and to the entire Sikh community. It is in times like these that we turn to God who is the consolation and hope for all of us," he said in a brief statement.
According to police, the shooter entered the temple during a religious service and shot into the gathering using an automatic weapon. He killed four people inside the temple and two more outside, then he wounded a police officer. A second officer shot and killed the gunman, who was later identified as Wade Michael Page.
Archbishop Listecki, in an interview with WTMJ 620 Newsradio, urged people to reach out to one another in peace, especially to those of a different religious faith.
He told the station's multimedia reporter Jay Sorgi Aug. 5 that everyone needs to "reach out to our brothers and sisters" and try to walk in their shoes to understand them better. He urged people to pay closer "attention to what God wants from us in this life."
He also said, "No person of religious values – Christian, Sikh, Muslim or Jew – in any way would condone actions like" the shooting spree.
The shooting at the Wisconsin temple and the recent massacre at an Aurora, Colo., movie theater show there is evil in the world, the archbishop said.
People have free will to make their own choices and "hopefully, they're guided by the sense of devotion to God and justice," Archbishop Listecki told Sorgi, "but we know that evil touches the lives of every community, sometimes in very tragic ways."
Other faith leaders in Wisconsin and across the country expressed support for the temple community.
Executive director Tom Heinen of the Interfaith Conference of Greater Milwaukee said people of all faiths were grieving "for the loss of life" and have "great empathy for what the Sikh community is experiencing."
He acknowledged that some speculated the shooting was prompted by religious intolerance and hatred. "There certainly is that possibility," he added.
The chairman of the U.S. bishops' Committee on Ecumenical and Interreligious Affairs expressed the bishops' prayerful solidarity with the U.S. Sikh community in an Aug. 6 statement.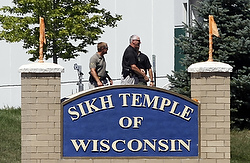 "We Catholics mourn with our Sikh brothers and sisters," said Auxiliary Bishop Denis J. Madden of Baltimore. "We share a warm and fruitful friendship, as well as a love of God and a belief in the community of all people, making yesterday's tragedy all the more painful and difficult to comprehend."
"The U.S. bishops stand with the Sikh community and reject all violence, particularly violence inflicted out of religious intolerance," the bishop continued. "We are especially saddened that this horrendous act was carried out in a house of worship against people joined together as a family to worship God."
Christina Warner, campaign director of Shoulder-to-Shoulder: Standing with American Muslims; Upholding American Values, said in a statement also released Aug. 6: "As we wait for further information regarding the motive of the shooter, we reiterate our deep commitment to a United States that is able to tolerate and respect the many religious traditions that live together in this great country."
"The tragedy in Milwaukee shows painfully the need for Americans of all faiths to learn about one another and embrace the diverse religious tapestry of the United States," she added.
The Washington-based Shoulder-to-Shoulder organization is comprised of 28 national religious, faith-based and interfaith organizations, including Christians, Jews and Muslims.
An AP story said Page, described as being 40 years old, spent six years in the U.S. Army and received an honorable discharge in October 1998. Before he left the Army, he reportedly was demoted from the rank of sergeant to specialist.
He joined the Army in Milwaukee and received his initial training at Fort Sill, Okla., He then was stationed at Fort Bliss in Texas, where he worked as a repairman for Hawk missiles, but later became a specialist in psychological operation and was assigned to Fort Bragg in North Carolina, AP said.
Sikhism traces its roots to 1521, when the first Sikh assembly was held by Guru Nanak, the faith's first guru. Today's temples function as both houses of worship and community centers, which always include a free kitchen — a concept first realized by Sikhism's third guru, Amardas.
There are an estimated 25 million Sikhs worldwide and more than 500,000 in the U.S. They began immigrating to the United States in the 1900s. The first U.S. "gurdwara" – Sikh congregation – was set up in 1906 in California, which still has one of the most sizable Sikh communities.