No decision reached on keeping chapel image in Steubenville city logo
August 8, 2012
By Catholic News Service
STEUBENVILLE, Ohio — The City Council of Steubenville has not reached a final decision on whether it will keep a silhouette of Franciscan University's chapel in an unofficial city logo.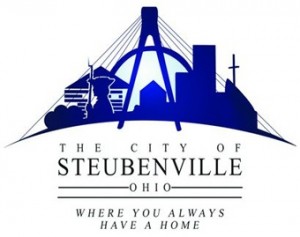 News outlets reported in late July that the city has been threatened with a lawsuit by the Wisconsin-based Freedom From Religion Foundation, which claims the use of the chapel image in a public logo raises constitutional questions.
The logo design was unveiled last December, and afterward the foundation contacted the city on behalf of a resident who complained about the religious imagery.
Supporters of keeping the chapel image in the design delivered a petition to the City Council, which met July 31. Council members said they have not decided whether to adopt the logo as is and fight a lawsuit or choose a new design.
Gary Repella, law director for the city, told Catholic News Service Aug. 7 there was no indication when the council would reach a decision.
Before putting a final decision on hold, the City Council announced its intention to remove the image of Christ the King Chapel, rather than face a costly lawsuit. On July 24 the council offered Franciscan University a chance to be represented in the design by another campus building, which the university declined.
"No other campus symbol or architectural feature so immediately identifies the university," said Michael Hernon, university vice president of advancement, in a July 25 statement.
"For more than 65 years, Franciscan University of Steubenville has proudly served as an integral part of this community and we were honored to have our chapel included in the new city of Steubenville logo," he said.
"The city initially included our chapel because it represents Franciscan University, a world-renowned center of higher learning and one of the largest employers in the region," he said. "We find it particularly troubling that an out-of-town and out-of-touch group targeted the university for removal from the logo solely because of our religious identity."
The Herald-Star newspaper reported July 31 that Steubenville Mayor Domenick Mucci asked backers of the existing logo design to "stay united" as the city looked at its options.
The mayor said the idea for the design "started when the city manager and the City Council thought it would be nice to have a logo that encompasses all aspects of the city. This council embraced the logo because we all wanted it to be inclusive of everything we have here."