Retired auxiliary bishop of Toledo dies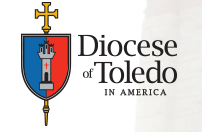 By Cherie Spino & Angela Kessler
Catholic News Service 
TOLEDO — Retired Auxiliary Bishop Robert W. Donnelly of Toledo, Ohio died July 21 at his home in Toledo at age 83.
Afternoon visitation was scheduled for July 28, to be followed by an evening vigil at Our Lady, Queen of the Most Holy Rosary Cathedral in Toledo. Morning visitation and a rosary July 29 was to take place before a noon funeral Mass at the cathedral. Committal was to be at Resurrection Cemetery in Toledo.
"Bishop Donnelly was deeply loved and respected by his fellow priests. His selection as our auxiliary bishop in 1984 was received with great rejoicing," said Father Charles F. Ritter, diocesan administrator since late 2013, when now-Archbishop Leonard P. Blair was installed to head the Archdiocese of Hartford, Connecticut.
"Members of those parishes in which (the late bishop) ministered remember him fondly as a gentle, caring and wise man, a wonderful shepherd," the priest said. "The Diocese of Toledo is as impoverished by his passing as we have been enriched by his ministry among us and his friendship with us all."
Known for his gentleness and humility, Bishop Donnelly directed Renew, a diocesan-wide small-group spiritual renewal program, from 1981 until 1985. While he was serving in that capacity, he was ordained auxiliary bishop for Toledo May 3, 1984.
He was vicar general from 1983 to 2003 and served as diocesan administrator between Bishop James R. Hoffman's death in February 2003 and Bishop Blair's appointment to Toledo in December 2003.
In a 2006 interview with the Catholic Chronicle when he retired, Bishop Donnelly told Toledo's diocesan newspaper many stories about how the church played an integral role in his early life and how witnessing so many examples of lived faith influenced his decision to become a priest.
Born in 1931, Bishop Donnelly and his three siblings grew up a block from Toledo's Most Blessed Sacrament Church, where the children attended school, served Masses and got to know the religious sisters and priests who ministered there.
His parents attended daily Mass at 6:30 a.m. His grandmother took parish priests under her wing, cooking for them and playing cards with them. His aunt was an Adrian Dominican sister.
When his brother Leonard died at age 11, 9-year-old Robert was struck by the compassion of the family's fellow parishioners and pastor.
"You can never forget that image, one of seeing the graciousness of the parish," he said. "All of that came into play in my experience about the church and about Catholicism. It's really a family thing in many ways."
In those early years, he came to know those in religious life at a different level. He recalled the joy-filled religious sisters who taught him and the parish priests who were happy in their vocations.
"They were family," he recalled. "They were likeable. They were real people."
Witnessing this "wholeness of life" of the priests and sisters made an impression on him. "Sometimes it's not theological," he said. "Sometimes it's lived faith that touches people."
Bishop Donnelly was educated at St. Meinrad Seminary, Mount St. Mary's Seminary and St. John University and was ordained May 25, 1957, at Rosary Cathedral by Bishop George J. Rehring.
After ordination, he was assistant pastor at three different parishes from 1957 to 1970. He was named pastor of St. John the Baptist Parish in Landeck in 1970, followed by two more assignments as pastor, in Spencerville and then Sandusky.
He also served the as chairman of the Ecumenical Commission in 1973, pro-synodal consultant in 1974 and as a member of the diocesan board of consultors in 1977.
When he retired in 2006, Bishop Donnelly moved to Most Blessed Sacrament, his childhood parish and where his brother, Father Martin Donnelly, was pastor.
The two brothers were best friends and continued to live together in the Blessed Sacrament neighborhood after both retired.
It was Bishop Donnelly's lived faith that touched those to whom he ministered.
All three of John Stevens' children were confirmed by Bishop Donnelly at Blessed Sacrament.
When Bishop Donnelly retired, Stevens recalled how at his youngest daughter's confirmation, the bishop welcomed his family and held the door open for them. "Bishop Donnelly, like many other clergy in Toledo, has led by humility," he said. "I know of no other quality in man that speaks louder to us about what Christ taught than being a person of humble spirit that leads by example."
– – –
Spino and Kessler are staff writer and editor, respectively, at the Catholic Chronicle, newspaper of the Toledo Diocese.
Posted July 28, 2014