Roger Bacon staff creates funny 'Teachers dancing behind students' video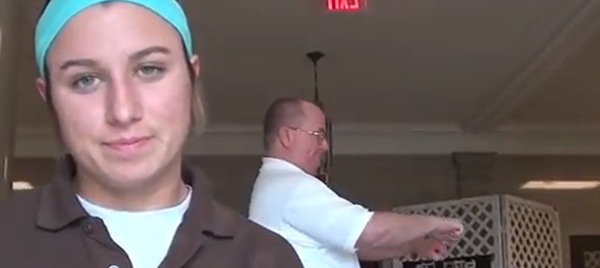 Staff Report
When it comes to being internet savvy and creating viral videos, today's high school students usually have a leg up on their teachers. The staff at Roger Bacon High School, however, decided to turn the tables on their students with a video titled simply "Teachers Dancing Behind Students."
Video Below
Created by the school's admissions department and posted Friday to the school's official Youtube account (StandOutRB), the video's description reads; "In honor of Teacher Appreciation Week, our faculty let loose and had some fun." Teacher Appreciation Week ended Friday.
Students in the video were told they were being interviewed for an end of the year video, but their audio is muted as popular dance track, "Tonight is the Night" plays instead. As the video's name implies, behind the unsuspecting students, several of Roger Bacon's finest show off their dance moves.
The still-new video had just 29 views by 4 p.m. Friday but is sure to pick up steam.