Royalmont Academy wants high school expansion to fit into archdiocese 'Vision'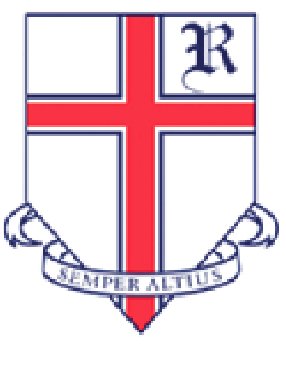 September 2013
By John Stegeman
The Catholic Telegraph 
Less than two years ago Royalmont Academy was a small, Catholic elementary school in a building with a capacity of less than 200. In June of last year the school moved to the 16-acre former Mason Heights Elementary school and the new expansion opened the door for Royalmont to expand to a high school for the 2014-15 school year. Initial plans are to open grades nine through 12 all at once, depending on the demand.
Royalmont Academy made the announcement of the expansion this summer after undergoing the nine-step process the Archdiocese of Cincinnati requires for a Catholic school to make such a decision. After looking at all the factors, everyone was on board.
"We really want this decision on Royalmont's part to fit into the Lighting the Way strategic planning that (the archdiocese) has taken so much time to go into," said Tony Ferraro, Royalmont Academy's executive director. "We want to be a piece of that to bring even more people into Catholic education."
Jim Rigg, superintendent of Catholic schools for the archdiocese, said his office and the other high schools in the area were also convinced that adding Royalmont to the family of Catholic high schools in the region was a benefit to everyone.
"They did consult, a part of the process they went through to determine if this was viable for them, with other Catholic high schools," Rigg said. "There were no objections that we were aware of. The high schools, as well as our office, were convinced that a high school at Royalmont Academy would not operate at the detriment of our existing secondary schools. Indeed it will grow the footprint of Catholic education in Cincinnati."
Royalmont Academy is a fairly new institution. The elementary school has been around for 17 years. The school was recognized by Archbishop Daniel E. Pilarczyk in July of 2009.
Royalmont is privately owned and operated, but is affiliated with the archdiocese.
"It is a Catholic school recognized by the archbishop," Rigg said. "It utilizes an approved religion curriculum and uses our graded course of study for the non-religion subjects."
Ferraro said part of what makes Royalmont special, aside from being one of just four Catholic schools in the archdiocese to have pre-K through 12 education, is its religious education. The reputation the school has built in that regard is expected to help drive high school enrollment.
"We use a program called Integral Formation, which is the formation of the whole person in four pillars — spiritual, intellectual, human and apostolic," Ferraro said. "The attention to formation in all those areas, I think we have a fairly strong reputation of doing a good job in formation of the faith…I think our reputation of things we've done with kids in pre-school through eighth grade speaks to people wanting that for their kids in high school, whether they went to elementary school here or not."
The high school will use a blended learning approach with online and live instruction. Ferraro said the flexibility that creates allows the school to go straight to grades 9 through 12 instead of adding one year at a time.
As far as athletics are concerned, Royalmont currently sponsors track, cross country, basketball and volleyball. They're open to one day joining the newly reorganized GCL down the road if that option is available.
The elementary school will begin the 2013-14 school year with roughly 200 students, hailing from 23 parishes. Most students come from Mason but West Chester, Lebanon and Morrow are areas of growth for the school. Ferraro said one family travels all the way from Xenia.
Rigg said the archdiocese considers the Mason and Tri-County area one of growth for Catholic schools, since many Catholic elementary schools in the area have a waiting list. That situation makes it the ideal spot for a new high school.
"Ultimately our mission is to be of service to the church," Ferraro said. "We certainly want to grow Royalmont but we want to do that in a way that's of service to the larger church. I think this will do that and that's important."