Saints of the Eucharist: Saint John Paul II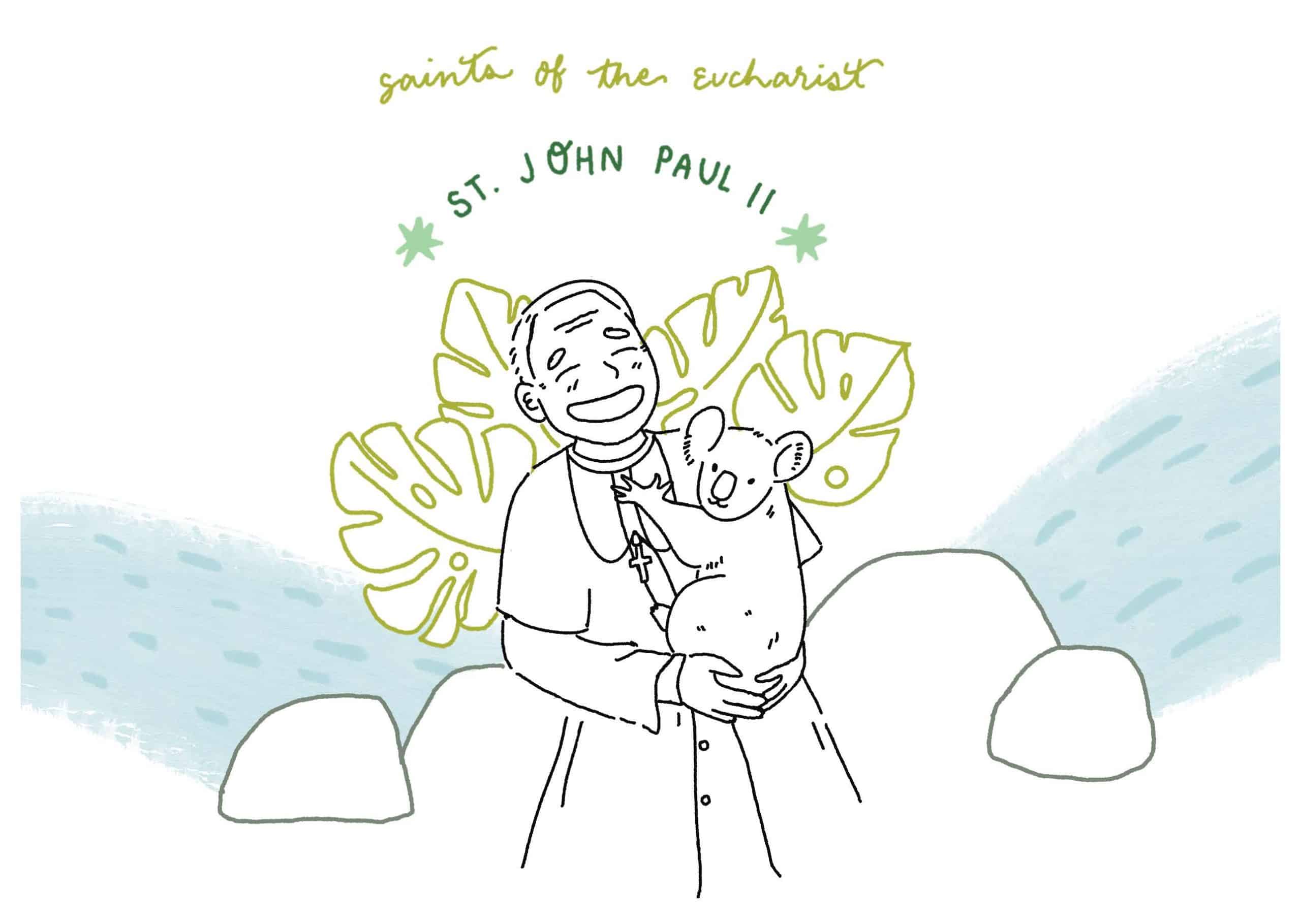 Born May 18, 1920, in Wadowice, Poland, Karol "Lolek" Józef Wojtyla was familiar with hardship from a young age. He lost all of his family members by the time he was 21, and World War II began soon after.
He worked in a factory by day and spent his nights in the Polish underground church and theater. His experiences turned his mind to how he wanted to serve others for the rest of his life; the witness of priests during the war helped him consider their vocation.
A conversation with St. Padre Pio and reading St. John of the Cross's writings strengthened his decision to join the priesthood. A desire for truth, love of the Eucharist, strong work ethic, and enthusiasm to see Christ in others all solidified his desire to live as joyful, good and holy priest. Ordained when he was 26, Karol later became a bishop, then cardinal, and finally, on Oct. 16, 1978, he became Pope John Paul II.
Pope John Paul II prayed constantly and loved the Eucharist. He prayed for at least an hour every morning and often worked in the Blessed Sacrament's presence. Once, he walked along a hallway with many doors in an unfamiliar building, and after walking past a closed door, the pope recognized Jesus' presence without seeing in the room, turned around, and entered what he now saw was a chapel.
He died April 2, 2005 at 84 years old and was canonized a saint by Pope Francis on April 27, 2014. St. Pope John Paul II's love for youth and families earned him the honor of becoming patron saint to both. He is also a co-patron of World Youth Day.