Seton's Quinn named coach of the year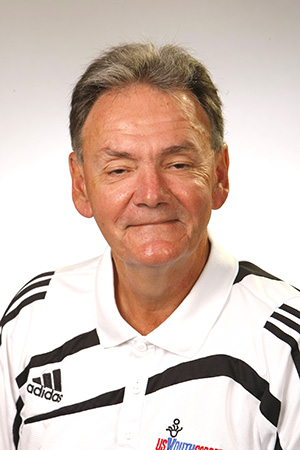 Press Release
Ron Quinn, EdD, of Wyoming, associate professor of Sport Studies at Xavier University and head girls' soccer coach at Seton High School, will receive the Coach of The Year award from the Greater Cincinnati Northern Kentucky Women's Sports Association at its 20th Annual Awards Dinner April 23.
Coach of the Year is judged by coaching success, status as a role model for athletes, community involvement, participation in coaching associations and professional organizations, and general pursuit of excellence as a coach and mentor.
Quinn was nominated by Janie Shaffer, Seton's athletic director, with input from parents.
"Coach Quinn is an amazing mentor and someone I would want to coach my own children.," Shaffer said. "His focus is on developing the whole person and each day is a new lesson on life, not just soccer. He has amazing knowledge of the game, but more importantly, he has strength of character and integrity. He treats the players as young adults and empowers them to make their own decisions. Our student athletes become better people prepared for life beyond high school because of Coach Quinn."
Quinn took this year's Seton varsity soccer team, with a regular season record of 2-9-5, to the regional semifinals, leading the team to four post-season victories, including against Anderson, Mount Notre Dame, Fairfield and Loveland. Seton finished the season at 6-10-5.
"What makes me most proud of this award," Quinn said, "is that this is one of the few times in my career that my coaching approach has been recognized," Quinn says. "It has always been about the betterment of the athlete through a respect of the opponent and the sport."
Quinn is a U.S. Youth Soccer National Instructor and was Xavier University women's soccer coach from 1993–2004 with a 134–95–16 record over the period, qualifying for the A-10 tournament nine of 12 seasons, winning the title twice. He is widely known for his work in coaching education, particularly youth soccer coaches, and player development. A member of the United States Youth Soccer (USYS) National Staff, he was an author of the USYS National Youth License and State Youth Modules. He was awarded the National Soccer Coaches Association of America Youth Long-Term Achievement Award and the U.S. Youth Soccer Dr. Thomas Fleck Excellence in Youth Coaching Education Award.