St. Anthony Quad Beer Launch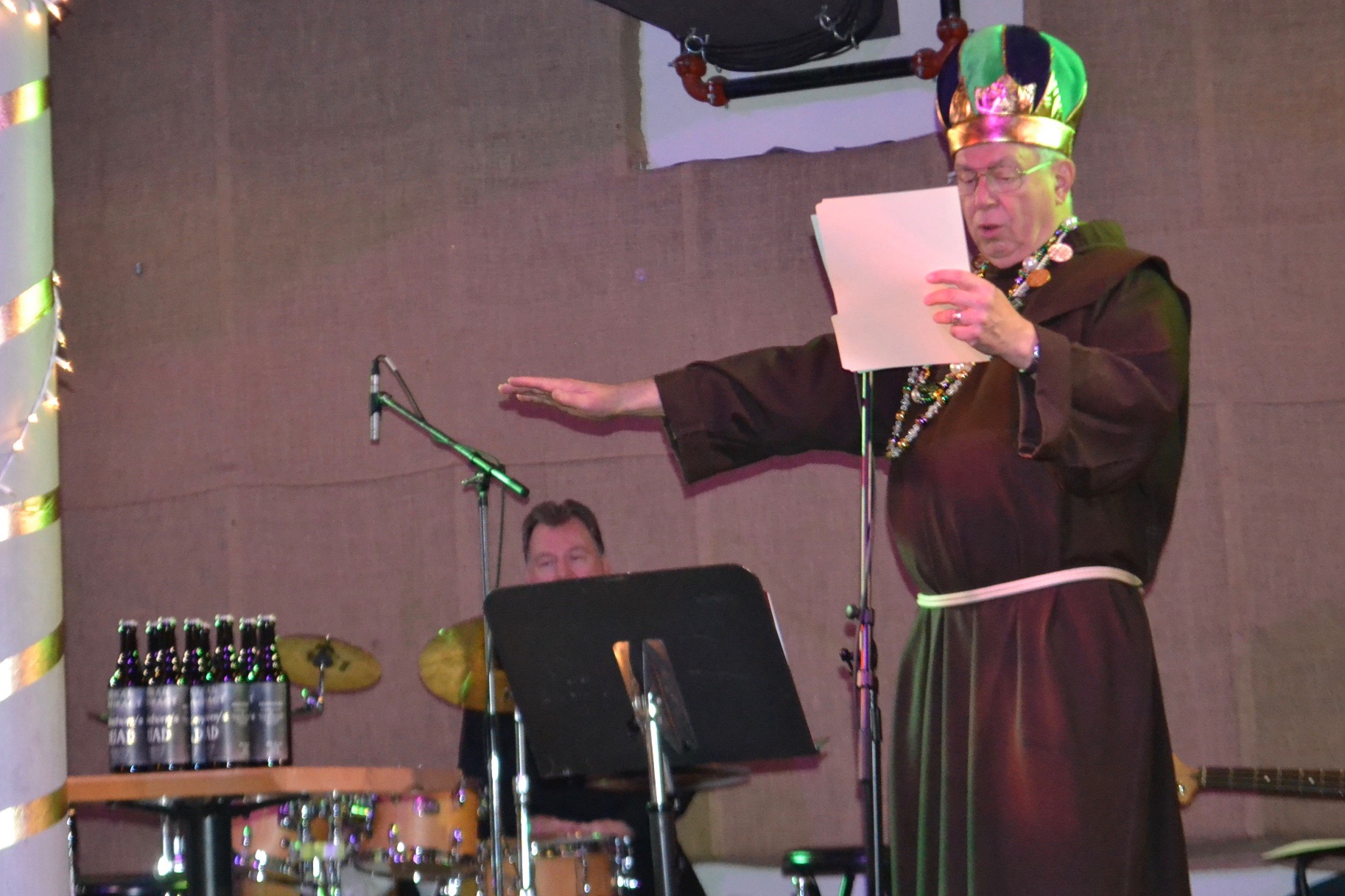 By Gail Finke
Friars were out in force for the crowded launch of Urban Artifact's St. Anthony Quad Beer on Fat Tuesday.
The brewery and pub in what was once the undercroft of St. Patrick Church in Northside hummed with the sounds of band Jazz Renaissance and talk from the crowded taproom as regular patrons, beer connoisseurs, jazz fans, and first-time visitors (many, reportedly, associated with Roger Bacon High School) assembled to taste a Belgian-style beer made from wild yeast collected on the grounds of the National Shrine of St. Anthony in Mt. Airy.
"I love it!" said one young beer fan, who arrived when the doors opened at 4 pm. He described the beer's taste as hinting at plum and caramel, with a distinctive aftertaste created by tannins from the wine barrel used to mature the beer. "That cuts the fruitiness," he said.
Another aficionado drove down from Dayton after reading about the beer. "I love trying all different kinds of flavors," he said, "and I love quad beers. So I had to come." A fan of specialty breweries, "because each beer is an experiment," he said that the St. Anthony Quad did not disappoint, pointing to the distinctive taste and low carbonation as unique.
Though pricier than typical craft beers (bottles are $14.95, and a portion of each sale goes to the Shrine) they're priced for a specialty brew of their type, and people were lining up to buy them in pairs. By 6 pm it was difficult to get near the bar. And the evening had only started.
Urban Artifact's owners report that they quickly ran out of beer on tap and have less than 100 bottles left for sale. That's all until they brew it again – if they brew it again, which (in a small brewery) is always up in the air.