Stuff Luke Carey Found: Podcast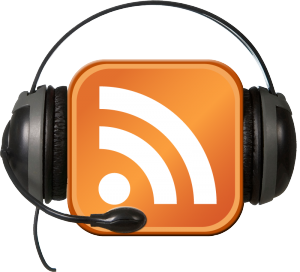 By Luke Carey
Podcasts. Podcasts seem to be everywhere now. According to the Pew Research Center, 21 percent of Americans 12 or older listened to a podcast in 2016. Compare that to 2013, when only 12 percent of Americans 12 or older listened to a podcast. In 2013, Apple estimated that there were over 250,000 podcast shows available on iTunes with over 8,000,000 episodes.
Back then, most of your popular podcast were tech or productivity related.
Millennials, feel free to skip to the next two paragraphs. Podcast began around 2004 and started to gain traction around 2008. I first discovered podcast through my friend Michael Gormley. Michael explained that a podcast was similar to a blog, but in audio format. Instead of an article, there was a half-hour to an hour Mp3 (audio file) of a conversation on a particular topic. These conversations were called "episodes" and were linked to an RSS feed that uploaded these episodes to iTunes where they could be downloaded. Listeners could then hear the podcast to over a computer, iPod or smartphone. I was immediately hooked. My favorite shows included "This Week in Tech," "Grammar Girl," and the "Get-It-Done-Guy."
In the mid-to-late 2000s, the majority of podcast focused on tech or productivity. The person who merged those two worlds, and to many is the godfather of podcasting, is Cincinnati native Merlin Mann. He could speak at length about best productivity habits, why Apple was overtaking everything, and the greatest "Guided by Voices" song, all within 15 minutes. His conversational style displayed not just what a podcast could be, but what a podcast should be: Something personal, unique yet all-encompassing.
Today, you can find podcasts on hundreds of topics in a variety of formats. There are a plethora of podcast on Catholic topics. The granddaddy of them all is "Catholic Stuff You Should Know." There's also "Pints with Aquinas," "The Catholic Hipster," "The Crunch and Do Something Beautiful." I have a personal affinity for another podcast, but at the risk of being self-serving, I chose to abstain from mentioning it. On an unrelated note, isn't Catching Foxes difficult? It seems to me that Catching Foxes is one of the more difficult things to attempt. I've never tried it, but I imagine Catching Foxes to be difficult. Catching Foxes.
Podcasts are worth your time. They are great for a long drive or a good run. You can find podcasts on the native 'Podcasts' app on your iPhone or on Google Play on an Android. I plan to write more about specific shows in the future.