Take a Pilgrimage… Downtown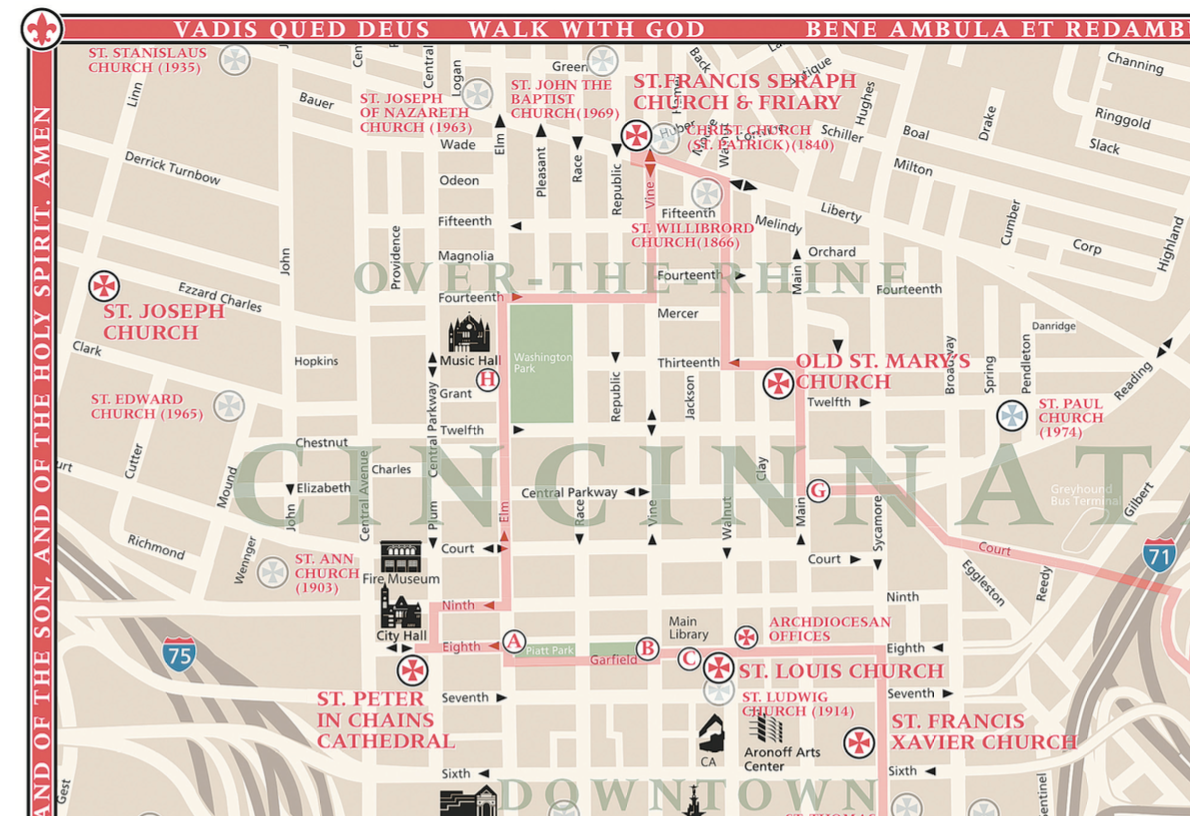 In September, we brought your a pull-out map of a five-mile walking pilgrimage of churches and historic Catholic sties in Downtown Cincinnati. Created by  John F. Kennedy (his real name) as part of a series of pilgrimage walks throughout the Archdiocese of Cincinnati, it's a great way to get to know the Archdiocese — and to enjoy some fall weather. Use the link below to print out the map.
Note: The sites of at least two historic churches (St. Augustine on Bank Street and St. Henry by the current Union Terminal building) are missing from this map. With the help of the archdiocese's archivist, the maps will be revised for the upcoming Archdiocese of Cincinnati bicentennial.
Click here to see the entire spread from our September edition.