Tasty treats and traditions abound at local festivals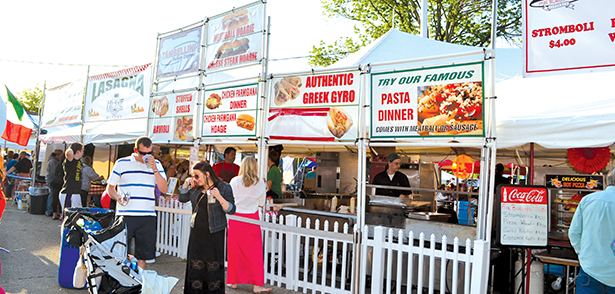 By Eileen Connelly, OSU
The Catholic Telegraph 
It's the midst of festival season in the archdiocese and this means fun, fellowship, and of course, plenty of good food. From chicken dinners to burgers and brats hot off the grill, to funnel cakes and deep-fried Oreos, there is enough variety to festival fare to please every palate.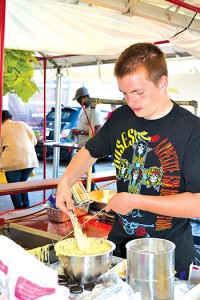 CLICK HERE to see the FESTIVALS happening near you!
In addition to the time honored favorites, area festivals also provide the chance to sample the unique flavors of other cultures and experience long-standing family recipes.
Stephanie Sepate, business manager at St. Leo the Great Parish, said that when members of the multicultural faith community gather for their annual summer festival on July 12, the focus will prayer, music, merriment and food. The festival will begin with a 4 p.m. Mass, followed by the opportunity to feast on Guatemalan, Honduran, Salvadoran and Mexican cuisine that celebrates the culture of the parish's large Latino population. Festival goers will enjoy tasty treats such as churrasco (beef or grilled meat), elote (corn on the cob) and tamales.
"It's a wonderful event and very well attended," Sepate said. "The music is beautiful and the food is great. It brings our parishioners together through the Eucharist and gives our Latino community the opportunity share their faith and culture, and the way they celebrate life with all of us. Everyone wants to join in the celebration."
In the mood for Lebanese cuisine? Then plan on heading to the 21st annual Greater Dayton Lebanese Festival sponsored by St Ignatius of Antioch Maronite Catholic Church in partnership with Miami Township that will be held on the church grounds Aug. 22-24. The festival will feature Middle Eastern dancing and entertainment, cultural displays, crafts booths and amusement rides for all ages. Authentic hand-made Lebanese foods will be available for sale, including Kibbee, Kafta, beef and chicken shawarma (Lebanese gyro), Tabouli and Salata salads (Middle Eastern Salads), stuffed grape leaves, hummus dip, homemade Middle Eastern mountain bread with zhatar seasoning; and fresh Lebanese pastries (baklawa, ghraybeh, nammuoora).
It's a sure thing that many area Catholics and others will be joining in the celebration at St. Rita Fest, scheduled for July 11-13. What began in 1916 as "Visiting Day" for families and students at St. Rita School for the Deaf became one of the longest running festivals in the area.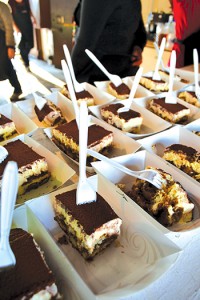 The festival originally started with seven booths and today has more than 100  that include rides, food, and games. And, it wouldn't be St. Rita Fest without Mock Turtle Soup prepared by the Woebkenberg family, who also helped establish the school.
The tradition began when Ben Koenig went on a blind date with the woman who became the love of his life, Ruth Woebkenberg. She shared her family's love for St. Rita with her husband and he happily embraced the practice of making Turtle Soup for St. Rita Fest. The family still gets together in the school's kitchen to begin the long process of making 600 gallons of Turtle Soup, all of which sells out by the end of the three-day festival weekend.
Koenig's daughters, son-in-law, nephew, niece, grandchildren and others put in about 258 man-hours in a two-week period. Although Ruth has since passed away, Koenig says her spirit is ever-present, especially during festival time when the family is back in the school's kitchen preparing for another round of Turtle Soup.
And if Koenig is lucky enough to get any soup for himself, it's safe to say that his appreciation comes from not only knowing its secret recipe, but even more in knowing and loving the woman who once helped him make it.
CLICK HERE for a complete listing of festivals in the archdiocese.
St. Rita School for the Deaf contributed to this story.
This story originally appeared in the July 2014 print edition of The Catholic Telegraph.