The 2019 Cincinnati Men's Conference Announces Speaker Lineup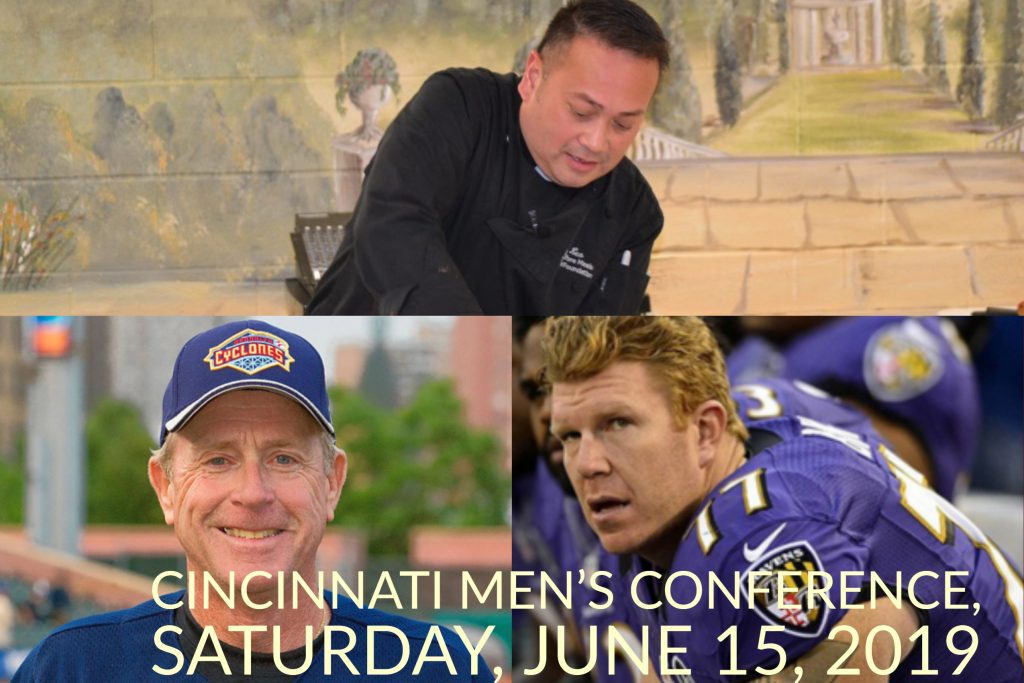 On Saturday, June 15th, 2019, Father's Day Weekend, from 8:15am to 2:15pm The Cincinnati Catholic Men's Conference will be held at St. Maximillian Kolbe Parish. This year's conference theme is "Being a Family Man."
Doors open at 8:15am. For more information and to purchase tickets, visit CincinnatiMensConference.com
The featured speakers for the 2019 Cincinnati Men's Conference are:
Matt Birk , former Center for NFL's Minnesota Vikings and Baltimore Ravens, Super Bowl Champion in 2013, speaker at the 45th annual March for Life
Fr. Leo Patalinghug , founder of Plating Grace and winner of the Food Network show "Throw Down with Bobby Flay", where he defeated the world-famous chef in a cook-off. 3)
Rich Donnelly , former MLB coach of 25 years and 1997 World Series Champion coach of the Florida Marlins
Archbishop Dennis Schnurr, Archdiocese of Cincinnati : " God has created each of us for some definite purpose. Regardless of whether one is called to be married or single, lay or religious, all men are called to model faithful discipleship in a world that is increasingly secular. I am grateful for the role of the Cincinnati Men's Conference in encouraging men to discern God's will in their lives and live it faithfully. I encourage all Catholic men to not only participate in the 2019 Cincinnati Men's Conference, but bring a friend to share the experience of its powerful spiritual witness. "
Joe Higgins, Director of Operations, Cincinnati Men's Conference: "It is more important today than ever for Men to be faith leaders in our communities. The 2019 Cincinnati Men's Conference will provide a spiritual and motivational experience for men of all ages.
Sean Ater, Director, Office of Evangelization and Discipleship, Archdiocese of Cincinnati: "A holy husband and father is like a burning coal. It will set your family on fire with love and faith. You can never be challenged enough in this calling in your life. You need constant encouragement and inspiration. Join us for Men's Conference that will do just that!"
History On The Cincinnati Men's Conference:
Started in 1994, The Cincinnati Catholic Men's Conference was the first Catholic Men's conference ever organized in the United States. Hundreds of other Catholic Men's conferences have since spawned from it and have modeled after what Cincinnati pioneered. 2011 was the last year the Cincinnati Catholic Men's conference occurred before making a strong comeback on April 28, 2018. The conference was held at the beautiful Taft Theatre in downtown Cincinnati where over 1,300 men gathered in attendance. The tradition continues to grow stronger and will reoccur on June 15th, 2019.