The Catholic Telegraph Bucket List for April
Each month The Catholic Telegraph Bucket List lists three places in the Archdiocese of Cincinnati to visit at least once in your life. So when you're planning day trips, check here for suggestions. You can keep the Bucket List page from each issue, or download the page to print out at home using the link at the end of this post.
This month's Bucket List includes a visit to a national shrine, the chance to help seminarians at the region's largest running event, and Mass at the smallest parish in the archdiocese.
novena at the Shrine of St. Anthony of Padua
run and give alms at the Flying Pig Marathon
Mass in Champaign County at Immaculate Conception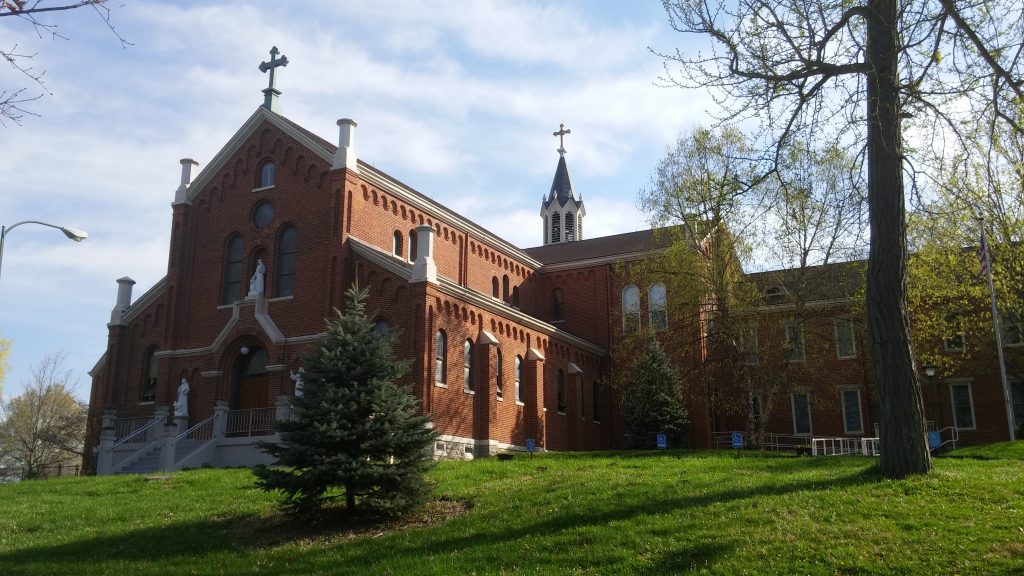 Go: The National Shrine of St. Anthony of Padua
5000 Colerain Avenue
Cincinnati, OH 45223
513-541-2146
Stanthony.org
Map
Every Tuesday throughout the year, the wooded hilltop shrine in Mt. Airy offers novena prayers to St. Anthony at 2:30 p.m. (including brief Eucharistic adoration) and a Novena Mass at 7 p.m. The shrine's large, wooded campus is also home to a Franciscan friary, outdoor shrine, and outdoor prayer areas, and the chapel offers daily and weekend Masses. Inside the historic chapel, visitors can venerate a first-class relic of St. Anthony and see a scrolling feed of prayers to the saint sent from around the world displayed on a digital screen. Nine weeks before the Franciscan saint's feast day, a solemn novena begins and many people commit to coming to the shrine for nine weeks. Hundreds attend the Feast of St. Anthony on June 13, a gala Mass that features the distribution of "St. Anthony Bread."
Novena prayers: Tuesdays, 2:30 p.m.
Novena Mass: Tuesdays, 7 p.m.
Weekday Masses: 7:30 a.m.
Saturday Mass: 8:15 a.m.
Sunday Mass: 10:00 a.m.
Annual novena begins: April 17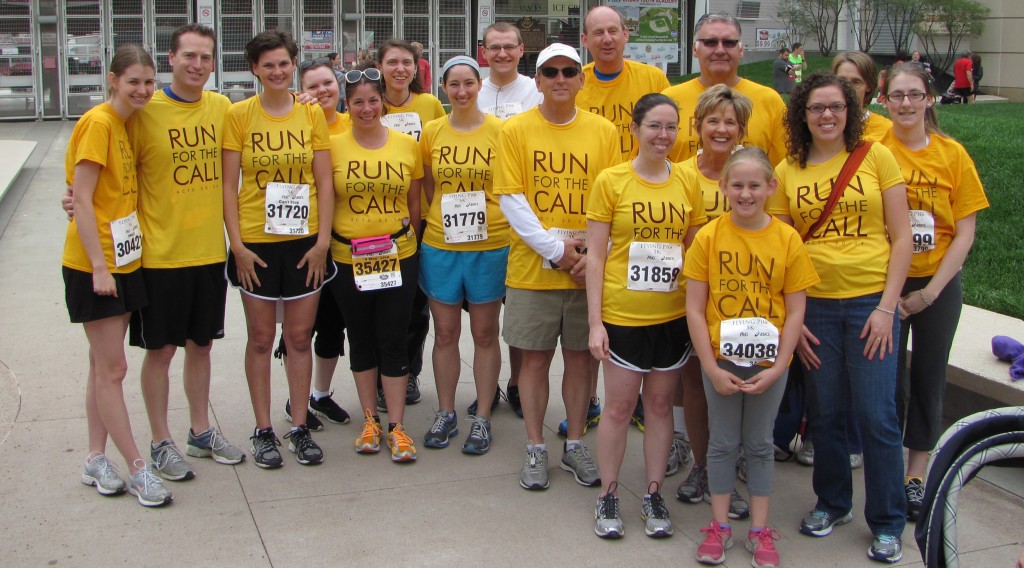 Do: Run the Flying Pig for a Catholic charity
Suggested by: Lisa Bloomfield, a parishioner of Sacred Heart Church in Camp Washington, who urges all to "Run the Flying Pig for Run for the Call!" One of the country's top running events, Cincinnati's Flying Pig is a three-day extravanganza with numerous races in addition to the signature Marathon. People come from around the world to participate, and the races have become popular fundraisers for charities, including Catholic charities.
Created in 2011, Run for the Call is a way for runners and walkers to help area seminarians, who are not permitted to work during the school year or on summer assignments. Money raised at the Flying Pig and other fundraisers goes to seminary tuition, financial emergencies, and special expenses associated with summer assignments. Run for the Call is the only fundraiser in the archdiocese for these expenses.
Flying Pig Marathon: May 3-6
Flyingpigmarathon.com
Run for the Call:
Runforthecall.wordpress.com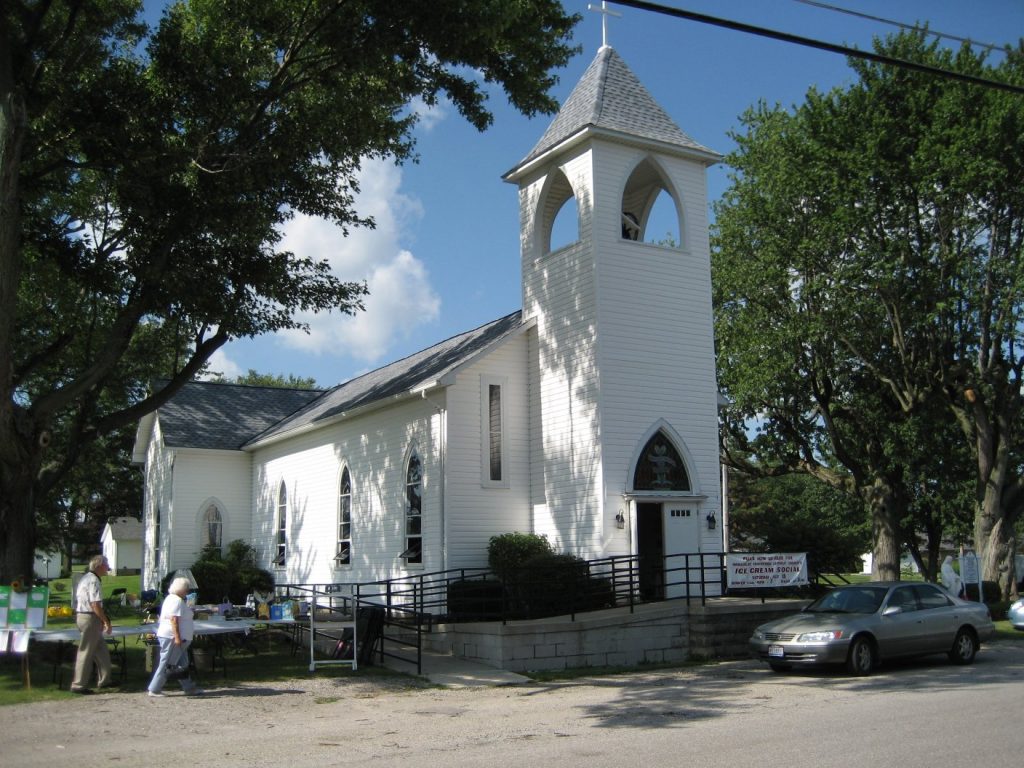 Worship: Immaculate Conception, North Lewisburg
164 W Elm St
North Lewisburg, Ohio 43078
(937) 653-1375
Champaigncatholics.org
Map
Recommended by: Father Larry Gearhart, former pastor of the Champaign County parishes: "Get a sense of the variety of parishes in the archdiocese. Immaculate Conception in North Lewisburg, established in 1863, may be the smallest."
One of four parishes in the rural Champaign County Parish Region, Immaculate Conception "is 11 pews long and one pew wide," said Father Matt Lee, the region's current pastor – only half the size of most mission churches in area. Originally a mission parish for the Diocese of Columbus, with occasional Masses celebrated in homes by circuit-riding priests, the small parish has belonged to the Archdiocese of Cincinnati since 1942. The tall frame church is built on a foundation of unmatched stone taken from surrounding land, and had no running water until 2007. Its stained glass windows memorialize the founding families, most of them Irish immigrants. Parish legend says that the church's bell, rung by a rope before each Mass, came from the Price Hill campus of Mount St. Mary's Seminary of the West. It is open only once a week, for Sunday Mass.
Weekly Mass: Sunday, 10:30 a.m.
Click here to download a Bucket List page to print out: Bucket list 4 2018
Suggest an item for our Bucket List! Email your suggestions to [email protected].
The entire Map of the 2018 Archdiocese of Cincinnati Bucket List